2016-17 Performing Arts Series ticket information
With Ten Great Shows to Choose From, You Can Select Your Perfect Package!
The 2016-17 Performing Arts Series again offers a choice of up to ten outstanding performances to choose from. We hope that you will enjoy the many options, and that you join us for as many of these outstanding performances as possible!
We suggest submitting your season ticket orders as soon as possible to get seating in your preferred area with the same seat for each concert. Purchasing the series package yields savings of up to 15% over individually-priced tickets.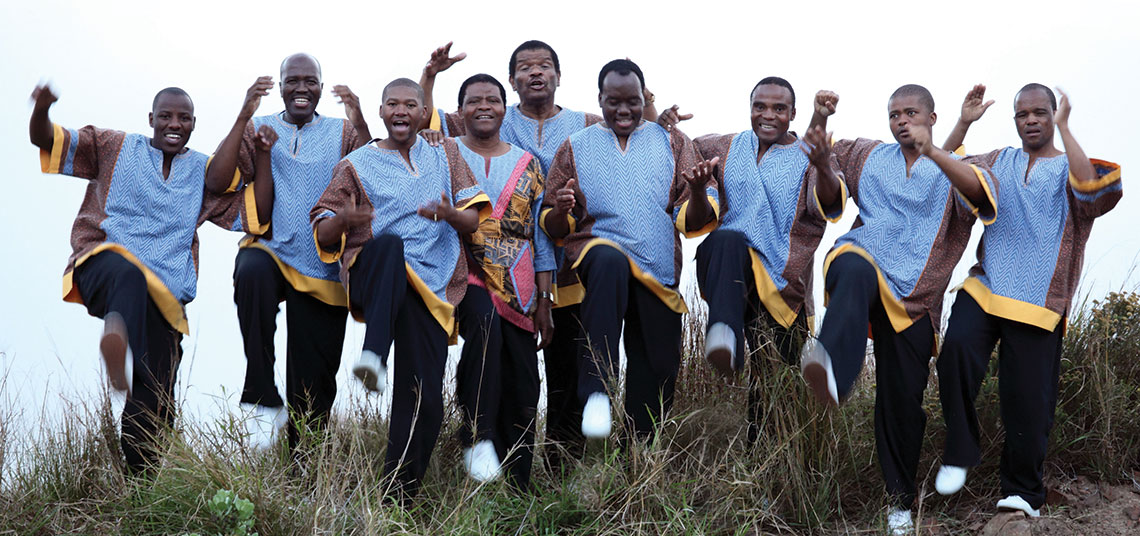 Four Core Shows Plus Two More!
This year's regular Performing Arts Series Season Ticket Package includes six concerts, with four concerts being the same for everyone:
Where: Sauder Concert Hall
Price: $50/$45/$32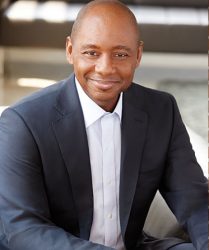 Sun, Jan 29th @ 7:30 pm — Sauder Concert Hall
The Branford Marsalis Quartet will be joined by guest-vocalist Kurt Elling in a singular collaboration of musical forces. Following the format of a standard jazz quartet with vocals, the collaboration between jazz's most intense band and one of jazz's foremost singers will prove to be anything but standard.The tight-knit working band featuring Marsalis on saxophones, Joey Calderazzo on piano, Eric Revis on bass and Justin Faulkner on drums rarely invites other musicians into the folds of their nearly telepathically cohesive unit, but Elling brings a deep jazz vocabulary, technical versatility and outstanding intonation to the group.
Where: Sauder Concert Hall
Price: $50/$45/$32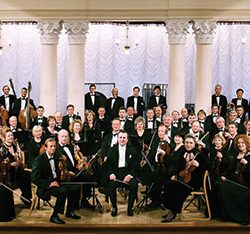 Tue, Feb 28th @ 7:30 pm — Sauder Concert Hall
Formed in 1918 and conducted by Volodymyr Sirenko, the 95-member National Symphony Orchestra of Ukraine is considered to be one of the best symphony orchestras in Eastern Europe with multiple Grammy Award nominations. This distinguished ensemble displays its brilliance, warmth and expressive versatility in splendid works that will feature Tchaikovsky's Violin Concerto as well as his great Symphony No. 6 "Pathetique."
Where: Sauder Concert Hall
Price: $60/$55/$42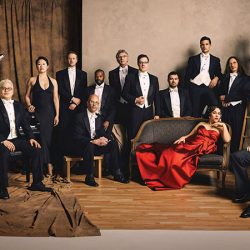 Fri, Mar 10th @ 7:30 pm — Sauder Concert Hall
Back by popular demand, Pink Martini returns with their upbeat multilingual repertoire of classical, Latin, big band, samba, pop, and jazz music. Led by pianist Thomas Lauderdale, Pink Martini has gained a national following and has performed with more than 50 orchestras. Join these amazing talents for a not-to-be-missed evening of a musical travelogue from a samba parade in Rio de Janeiro to a quaint piazza in Naples, Italy. Throw yourself at the band's eclectic tunes like "Sympathique," "City of Night" and "Brazil," as well as songs from their forthcoming album, which is set for a 2017 release.
Where: Sauder Concert Hall
Price: $45/$40/$28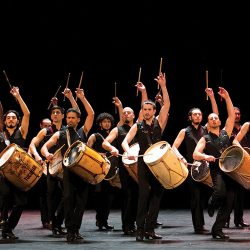 Tue, May 02nd @ 7:30 pm — Sauder Concert Hall
The Argentine based company, Che Malmabo, excites audiences through precise footwork and rhythmic stomping, drumming of the bombos, and singing and whirling boleadoras (lassos with stones on the end). Presenting a thrilling, percussive dance and music spectacle, the company's work celebrates the unique South American cowboy tradition of the gaucho.
Che Malambo brings fiery Malambo traditions and virtuosic dancing to the contemporary stage for an exhilarating and entertaining show that is perfect for the entire family. Danced solely by men, the Malambo began in the 17th century as competitive duels that would challenge skills of agility, strength, and dexterity. Zapeteo, their fast paced footwork, is inspired by the rhythm of galloping horses in their native Argentina.
Those buying the basic season ticket package then can choose the additional two performances, one each from these sets of contrasting shows to form a six show package.
Blue Option
Where: Sauder Concert Hall
Price: $40/$35/$25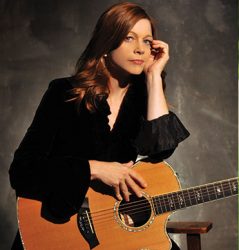 Sun, Sep 18th @ 7:30 pm — Sauder Concert Hall
This special double billing concert will be a Midwestern musical night for the soul! Described as a "prairie mystic" by the Boston Globe, Indiana-based singer-songwriter Carrie Newcomer's music has always explored the intersection of the spiritual and the daily, the sacred and the ordinary. With 15 solo albums, Newcomer has attracted a devoted and international following with her warm voice and exquisite melodies. And when you listen to Ohio-based Over the Rhine, the supremely talented wife-husband jazzy folk duo, you will quickly fall under the spell of their compelling, soothing and earthy voices, and their insightful lyrics. God, love and death often show up in their faith-infused music as the couple – Linford Detweiler, pianist and guitarist, and Karin Bergquist, vocalist and guitarist – explore life's biggest questions.
Where: Sauder Concert Hall
Price: $40/$35/$25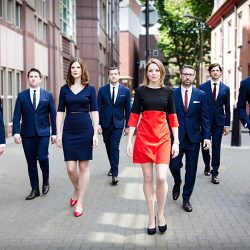 Fri, Oct 28th @ 7:30 pm — Sauder Concert Hall
The British vocal ensemble VOCES8 is now established as one of the most versatile and best-loved singing groups. Their singing has been described as "impeccable in its quality of tone and balance bringing a new dimension to the word 'ensemble' with meticulous timing and tuning". Touring extensively throughout Europe, North America and Asia, the ensemble performs a repertory from Renaissance polyphony to contemporary commissions and arrangements of pop and jazz standards.
Where: Sauder Concert Hall
Price: $40/$35/$25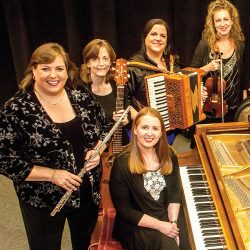 Tue, Dec 13th @ 7:30 pm — Sauder Concert Hall
Cherish the Ladies, the popular and highly acclaimed Irish-American band, is returning to Sauder Concert Hall to delight our audience with a Celtic Christmas! Recently celebrating their 25th Anniversary, this all-female band combines a spectacular blend of virtuosi instrumental talents, beautiful vocals, captivating arrangements and stunning step dancing. The Boston Globe writes, "It is simply impossible to imagine an audience that wouldn't enjoy what they do."
Green Option
Where: Sauder Concert Hall
Price: $40/$35/$25
Sat, Oct 01st @ 7:30 pm — Sauder Concert Hall
After winning a Grammy for his ballad "Walking in Memphis," Marc Cohn solidified his place as one of his generation's most compelling singer/songwriters, combining the precision of a brilliant tunesmith with the passion of a great soul man. He's a natural storyteller, balancing the exuberant with the poignant, and able to distill universal truth out of his often romantic, drawn-from-life tales. Now, Cohn has put together a 25th anniversary multimedia show, performing his debut record from start to finish.
Where: Sauder Concert Hall
Price: $40/$35/$25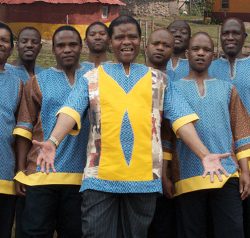 Fri, Feb 10th @ 7:30 pm — Sauder Concert Hall
Almost 30 years after they acquired international superstar status with Paul Simon's Graceland album and after four Grammy Awards, Ladysmith Black Mambazo continues to tour the world as South Africa's cultural ambassadors. With the power of gospel and the precision of Broadway, Ladysmith Black Mambazo is the undisputed king of mbube, South African a cappella singing. The group came together in the early 1960s, peacefully protesting apartheid through music, and continues to thrill audiences around the world with its strong, proud melodies harmonized in layers of call and response and its joyously energetic performances.
Where: Sauder Concert Hall
Price: $40/$35/$25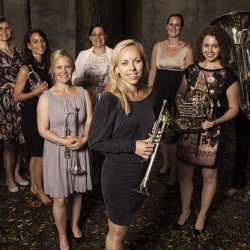 Fri, Mar 31st @ 7:30 pm — Sauder Concert Hall
Formed in 2007 by trumpeter Tine Thing Helseth, a rising star in the classical music world, tenThing has rapidly established itself on the international scene and reinvented traditional notions of the brass band. The Norwegian 10-member, all-female ensemble performs lively arrangements of works by Weill, Bizet, Grieg, Piazzolla, Albeniz and Mozart, as well as original compositions.
Standard Package Pricing:
Six show packages (4 core + 1 Blue + 1 Green)
Section A: $255
Section B: $225
Section C: $163
Make Your Own Package!
Of course, you can add additional shows to make your own package. Seven, eight, nine, and ten-show series packages are all available! Mix and match concerts as you see fit.
Seven show package (4 core + 1 Blue + 1 Green + 1 extra)
Section A: $290
Section B: $255
Section C: $185
Eight show package (4 core + 1 Blue + 1 Green + 2 extra)
Section A: $325
Section B: $285
Section C: $207
Nine show package (4 core + 1 Blue + 1 Green + 3 extra)
Section A: $360
Section B: $315
Section C: $229
ALL TEN CONCERTS
Section A: $395
Section B: $345
Section C: $251
Please contact the Goshen College Welcome Center with questions or to order tickets: (574) 535-7566
Individual Tickets On Sale August 1 at 9 a.m.
Tickets for individual Performing Arts Series concerts as available will be made available for sale to the public beginning Monday, August 1, 2016 at 9:00 a.m. Ticket prices are listed as Section-A/Section-B/Section-C.  Goshen College cannot guarantee that tickets will be available in all sections for all shows.
To purchase online on or after Monday, August 1, please click the "Order Online" link beside the show that you would like to purchase, or visit the Goshen College Tickets website for an overview of all available concerts.  You may also call the Goshen College Welcome Center at (574) 535-7566. VISA/MasterCard/Discover accepted.
Ordering Schedule for Performing Arts 2016-17 Season
Additional details:
Season tickets go on sale to the public on Monday, May 16, 2016. A non-refundable deposit of $20 per seat will hold season tickets and seat preference. Full payment is due July 1, 2016.
Seats will be assigned according to date received.
Individual tickets, if available, go on sale Monday, August 1, 2016, at the Welcome Center.
All tickets will be mailed. A shipping and handling fee of $3.00 will be added to each order.
Tickets may be reserved by mail, phone, fax or by visiting the Welcome Center, located on the north side of the Union building. Tickets may be purchased with Discover, Visa, Mastercard or by writing a personal check payable to Goshen College. See address, phone, fax number below. All season tickets will be mailed.
Tickets Are Non-refundable
If you cannot attend a performance, please make sure that your tickets are used to avoid empty seats at sold-out performances.
Donate Tickets Back
If tickets are donated back to the Welcome Center at least one week in advance of the concert, a charitable donation may be taken.
Cancellation of performance
We reserve the right to make date changes or substitute a concert of similar quality if the performance cannot proceed because of circumstances beyond our control.
Be In Seats at Starting Time
Doors to the concert hall will close promptly at starting time. Latecomers will be asked to wait in the lobby until an appropriate entrance time.
Handicapped Accessibility
Notice of special needs (wheelchair, no steps or sight impairment) should be addressed when tickets are purchased. The concert hall offers accessible and companion seating in a variety of prices and locations dispersed throughout the auditorium. One companion seat per patron will be sold. All seats are sold on a first-come, first served basis. Listening devices are available in the lobby and do not require specific seating assignments.
Walk-up Sales
Tickets, where available, are available for individual concerts at the Goshen College Welcome Center, located in the Union lobby. Office hours are 9:00-11:30 and 12:30-4:00 Monday through Friday. Visitor parking is located south of the Union.
Ticket Revenues
Ticket revenues help support educational outreach opportunities provided by some artists.
Goshen College Welcome Center
Located in the Goshen College Student Union
1700 South Main Street, Goshen, IN 46526
(574) 535-7566 · Fax: (574) 535-7764