2017-18 Performing Arts Series ticket information
With Ten Great Shows to Choose From, You Can Select Your Perfect Package!
The 2017-18 Performing Arts Series again offers a choice of up to ten outstanding performances to choose from. We hope that you will enjoy the many options, and that you join us for as many of these outstanding performances as possible!
We suggest submitting your season ticket orders as soon as possible to get seating in your preferred area with the same seat for each concert. Purchasing the series package yields savings of up to 15% over individually-priced tickets.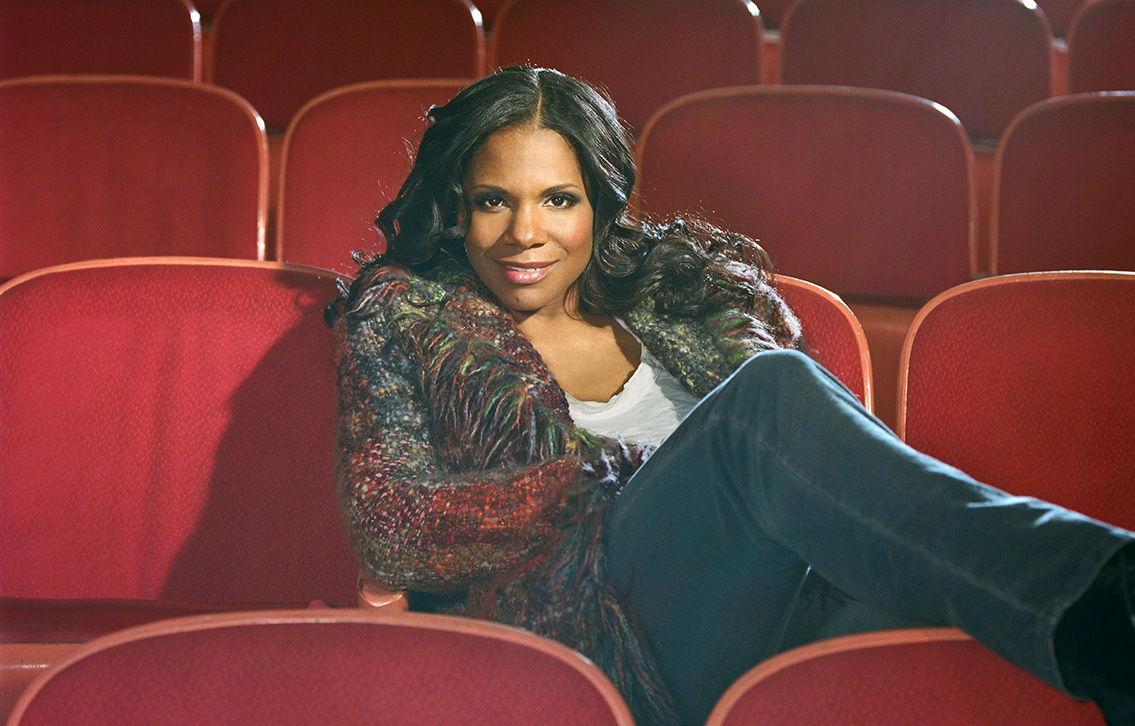 Four core shows plus two more!
This year's regular Performing Arts Series Season Ticket Package includes six concerts, with four concerts being the same for everyone:
Where: Sauder Concert Hall
Price: $45/$40/$28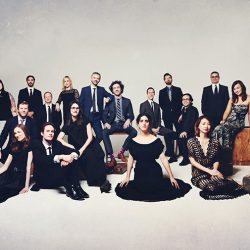 Tue, Nov 14th @ 7:30 pm — Sauder Concert Hall
The trailblazing Israeli mandolin virtuoso Avi Avital and soulful Syrian clarinetist and composer Kinan Azmeh team up with the dynamic Brooklyn-based chamber orchestra, The Knights, for an extraordinary evening, grounded in the classical tradition and crossing boundaries into the worlds of Middle Eastern, Balkan, klezmer. The Knights are a collective of adventurous musicians, dedicated to transforming the orchestral experience and eliminating barriers between audiences and music. Through adventurous programming, unbridled energy and a collaborative music-making process, The Knights bring classical music to life in a way that surprises and inspires both new and longtime listeners.
Where: Sauder Concert Hall
Price: $70/$65/$55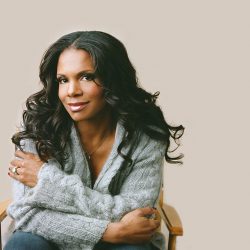 Thu, Jun 07th @ 7:30 pm — Sauder Concert Hall
Goshen College announces the rescheduling of the February 23rd concert by Audra McDonald to Thursday, June 7 at 7:30 pm.  We apologize for the inconvenience, which is due to a last-minute conflict with Ms. McDonald's filming schedule for the CBS All-Access series The Good Fight.
If you would like to attend the performance on the new date, no action is necessary and your current tickets will work in June. If the new date doesn't suit you and you would like a full refund,
please contact our box office by Tuesday, Feb. 20
(574.535.7566
or
boxoffice@goshen.edu
). Any remaining tickets will go on sale Monday, March 5 at 9 a.m.
Audra McDonald is unparalleled in the breadth and versatility of her artistry as both a singer and an actress. The winner of a record-breaking six Tony Awards, two Grammy Awards, and an Emmy Award, she was named one of Time magazine's 100 most influential people of 2015 and received a 2015 National Medal of Arts from President Barack Obama. Raised in Fresno, California, the Julliard-trained soprano is equally at home on Broadway and opera stages as she is in roles on film and television. Of her many roles, her favorites are those performed offstage: passionate advocate for equal rights and homeless youth, wife to actor Will Swenson, and mother to her children.
Where: Sauder Concert Hall
Price: $60/$55/$45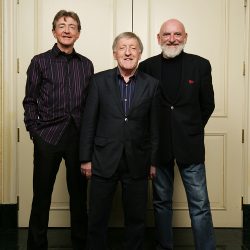 Sat, Mar 03rd @ 7:30 pm — Sauder Concert Hall
Six-time Grammy Award-winners The Chieftains, have been highly recognized for reinventing traditional Irish music on a contemporary and international scale. Their ability to transcend musical boundaries and blend tradition with modern music has notably hailed them as one of the most renowned and revered musical groups. Never afraid to shock purists and push boundaries, in their 55 years together The Chieftains have amassed a dizzyingly varied resume, and have broken many musical boundaries by collaborating and performing with some of the biggest names in rock, pop and traditional music in Ireland and around the world.
Where: Sauder Concert Hall
Price: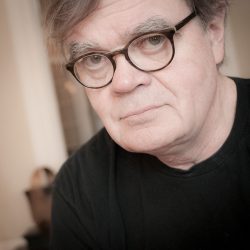 Thu, Jan 01st @ — Sauder Concert Hall
This performance is CANCELLED after the news came out on November 29 that Garrison Keillor has been accused of inappropriate behavior and subsequently fired by Minnesota Public Radio. We are working on a replacement performance of the quality our audience expects. We will announce that as soon as possible, along with further information for our ticket holders.
Those buying the basic season ticket package then can choose the additional two performances, one each from these sets of contrasting shows to form a six show package.
Blue option
Where: Sauder Concert Hall
Price: $40/$35/$25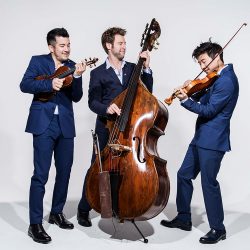 Sun, Nov 05th @ 7:30 pm — Sauder Concert Hall
The groundbreaking, category-shattering string trio Time for Three (Tf3) transcends traditional classification, with elements of classical, country western, gypsy and jazz idioms forming a blend all its own. The members — Nicolas (Nick) Kendall, violin; Charles Yang violin; and Ranaan Meyer, double bass — carry a passion for improvisation, composing and arranging, all prime elements of the ensemble's playing. Tf3's high-energy performances are free of conventional practices, drawing instead from the members' differing musical backgrounds. For this special performance, Tf3 will be joined by the Goshen College Symphony Orchestra for a portion of the concert.
Where: Sauder Concert Hall
Price: $40/$35/$25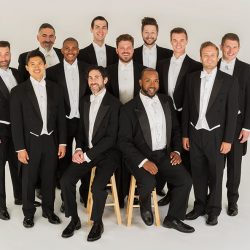 Fri, Dec 08th @ 7:30 pm — Sauder Concert Hall
Called "the world's reigning male chorus" by The New Yorker magazine, the San Francisco based, GRAMMY award-winning ensemble Chanticleer will present "A Chanticleer Christmas," the group's most beloved program.  The concert presents the power and mystery, warmth and intimacy of the season through Gregorian chant, Renaissance and contemporary gems, and traditional carols.  Celebrating their 40th anniversary in 2018, Chanticleer is known around the world as "an orchestra of voices" for the seamless blend of twelve male voices ranging from soprano to bass and its original interpretations of vocal literature, from Renaissance to jazz and popular genres, as well as contemporary composition.
Where: Sauder Concert Hall
Price: $40/$35/$25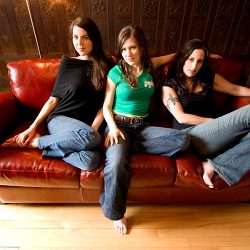 Sun, Apr 15th @ 7:30 pm — Sauder Concert Hall
Back in Goshen by popular demand, Nicky Mehta, Ruth Moody and Heather Masse bring three distinct voices that together make an achingly perfect vocal sound of the Juno award-winning Wailin' Jennys. With beautiful, heart-stopping harmonies, uplifting repertoire and engaging stage presence, the Wailin' Jennys have delighted and charmed audiences for more than a decade. Their acoustic blend of bluegrass, folk and roots music has been featured on A Prairie Home Companion and alongside Bonnie Raitt and Rosanne Cash. Together they forge a unified folk-pop sound — all delivered with the irresistible vocal power of three.
Green option
Where: Sauder Concert Hall
Price: $45/$40/$30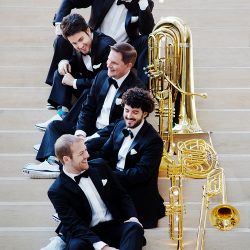 Sat, Sep 16th @ 7:30 pm — Sauder Concert Hall
With an international reputation as one of the most popular brass ensembles today, Canadian Brass has truly earned the distinction of "the world's most famous brass group." In its 47th season, the "Kings of Brass," as described by the Ottawa Citizen, have performed in virtually every major concert hall in the world, and have delighted hundreds of millions of listeners with their more than 137 recordings and videos with nearly every major recording label since 1970. Renowned for genre-bending versatility and joyous performances (and known for their unique performance attire of formal black suits with white running shoes), the award-winning quintet is almost single-handedly responsible for elevating the art of the brass quintet to what it is today.
Where: Sauder Concert Hall
Price: $45/$40/$30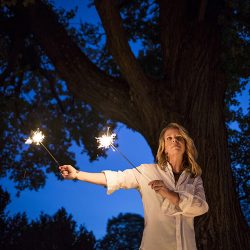 Sat, Oct 14th @ 7:30 pm — Sauder Concert Hall
Five-time Grammy Award-winning singer-songwriter and Nashville Songwriters Hall of Fame inductee Mary Chapin Carpenter hits the road in 2017, performing songs from her expansive 14-album catalog and new songs from her latest record The Things That We Are Made Of, released May 6, 2016.
Produced by 2016 Producer of the Year Grammy-nominee Dave Cobb (Jason Isbell, Chris Stapleton), the album features eleven new songs written by Carpenter, and has received critical acclaim from NPR and Rolling Stone, among others. The Associated Press calls it, "…an evocative collection of songs," while The Huffington Post declares, "…Carpenter is now at the height of her musical career, painting a compelling, relevant piece of art tinged with mixed feelings of grief and joy, all without preaching or darkening our minds with sadness."
Beloved by fans and critics alike, Carpenter has recorded 14 albums and sold over 14 million records. Previously, in 2014, Carpenter released her debut orchestral album, Songs From The Movie, which was arranged and co-produced by six-time Grammy winner Vince Mendoza. Since it's release, Carpenter has performed alongside the New York Philharmonic, the BBC Scottish Symphony Orchestra, the London Concert Orchestra, the L.A. Philharmonic and the National Symphony Orchestra among many others.
Where: Sauder Concert Hall
Price: $45/$40/$30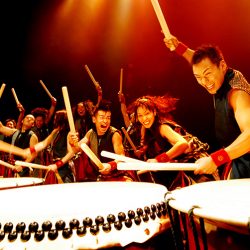 Fri, Feb 09th @ 7:30 pm — Sauder Concert Hall
Despite the winter weather conditions, this event is expected to proceed as scheduled. The event will only be cancelled should a State of Emergency be declared for Elkhart County that restricts travel. Should cancellation be required, we will contact all ticket holders by email and put alerts on local radio and television stations.
With a thunderous pulse and rhythmic beats that envelop the entire audience, Japanese drummers Yamato create a percussive sound that stirs the hearts of people everywhere. Founded in 1993 in Nara, Japan, 'the land of Yamato" is said to be the birthplace of Japanese culture. These highly-trained performers travel the world over with Japan's traditional Wadaiko drums - made of animal skin and ancient trees, some of which are more than 400 years old -recreating the pulse, or "Shin-On," which is carried down from antiquity and resonates within all bodies.
Standard Package Pricing:
Six show packages (4 core + 1 Blue + 1 Green)
Section A: $299
Section B: $269
Section C: $209
Make Your Own Package!
Of course, you can add additional shows to make your own package. Seven, eight, nine, and ten-show series packages are all available! Mix and match concerts as you see fit.
Seven show package (4 core + 1 Blue + 1 Green + 1 extra)
Section A: $334
Section B: $299
Section C: $229
Eight show package (4 core + 1 Blue + 1 Green + 2 extra)
Section A: $374
Section B: $334
Section C: $254
Nine show package (4 core + 1 Blue + 1 Green + 3 extra)
Section A: $409
Section B: $364
Section C: $274
ALL TEN CONCERTS
Section A: $449
Section B: $399
Section C: $299
Please contact the Goshen College Welcome Center with questions or to order tickets: (574) 535-7566
Individual Tickets On Sale August 4 at 9 a.m.
Tickets for individual Performing Arts Series concerts as available will be made available for sale to the public beginning  Friday, August 4, 2017 at 9:00 a.m. Ticket prices are listed as Section-A/Section-B/Section-C.  Goshen College cannot guarantee that tickets will be available in all sections for all shows.
To purchase online on or after Friday, August 4, please click the "Order Online" link beside the show that you would like to purchase, or visit the Goshen College Tickets website for an overview of all available concerts.  You may also call the Goshen College Welcome Center at (574) 535-7566. VISA/MasterCard/Discover accepted.
Ordering Schedule for Performing Arts 2017-18 Season
Additional details:
Season tickets go on sale to the public on Tuesday, May 3, 2017. A non-refundable deposit of $20 per seat will hold season tickets and seat preference. Full payment is due June 15, 2017.
Seats will be assigned according to date received.
Individual tickets, if available, go on sale Friday, August 4, 2017, at the Welcome Center.
All tickets will be mailed. A shipping and handling fee of $3.00 will be added to each order.
Tickets may be reserved by mail, phone, fax or by visiting the Welcome Center, located on the north side of the Union building. Tickets may be purchased with Discover, Visa, Mastercard or by writing a personal check payable to Goshen College. See address, phone, fax number below. All season tickets will be mailed.
Tickets Are Non-refundable
If you cannot attend a performance, please make sure that your tickets are used to avoid empty seats at sold-out performances.
Donate Tickets Back
If tickets are donated back to the Welcome Center at least one week in advance of the concert, a charitable donation may be taken.
Cancellation of performance
We reserve the right to make date changes or substitute a concert of similar quality if the performance cannot proceed because of circumstances beyond our control.
Be In Seats at Starting Time
Doors to the concert hall will close promptly at starting time. Latecomers will be asked to wait in the lobby until an appropriate entrance time.
Handicapped Accessibility
Notice of special needs (wheelchair, no steps or sight impairment) should be addressed when tickets are purchased. The concert hall offers accessible and companion seating in a variety of prices and locations dispersed throughout the auditorium. One companion seat per patron will be sold. All seats are sold on a first-come, first served basis. Listening devices are available in the lobby and do not require specific seating assignments.
Walk-up Sales
Tickets, where available, are available for individual concerts at the Goshen College Welcome Center, located in the Union lobby. Office hours are 9:00-11:30 and 12:30-4:00 Monday through Friday. Visitor parking is located south of the Union.
Ticket Revenues
Ticket revenues help support educational outreach opportunities provided by some artists.
Goshen College Welcome Center
Located in the Goshen College Student Union
1700 South Main Street, Goshen, IN 46526
(574) 535-7566 · Fax: (574) 535-7764