2021-22 Performing Arts Series
An extraordinary season celebrating a return to

LIVE performances

! 
The Goshen College Music Center is thrilled to welcome you back to our venues to again experience the magic of live performances in the 2021-2022 Performing Arts Series. Nine extraordinary performances feature new artists and returning audience favorites. While sharing the common characteristic of virtuosity in their respective fields, these performers comprise an eclectic series representing a variety of genres. As always, the series assures that you can experience an incredible breadth of top-quality performances right here on the campus of Goshen College!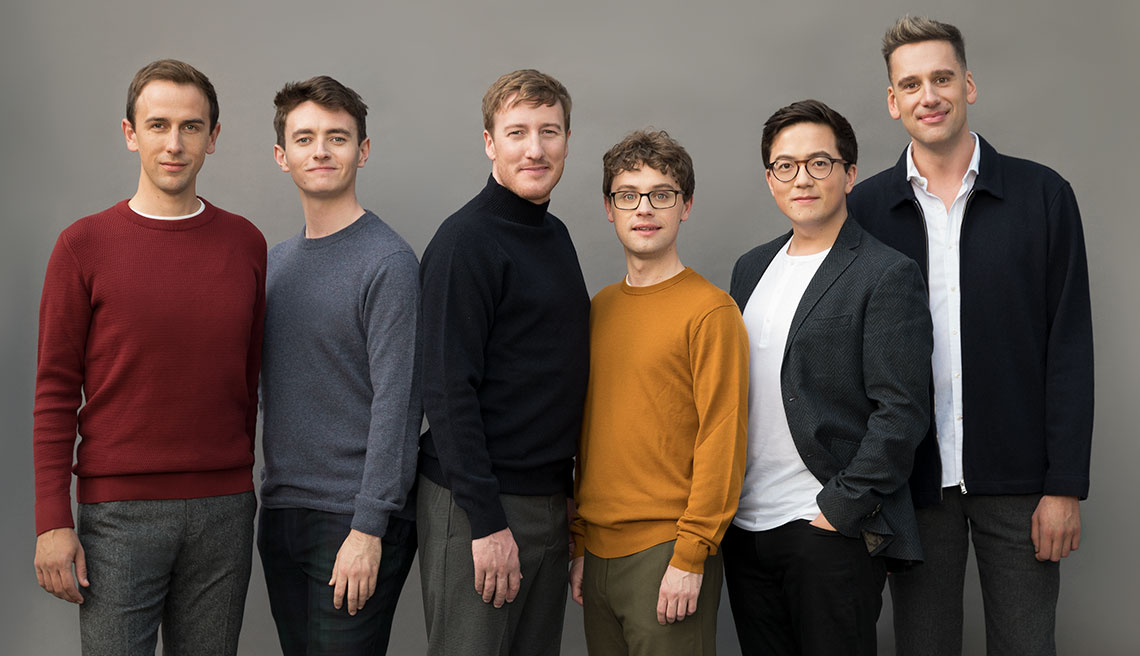 Up to nine outstanding concerts to choose from
This year's regular season ticket package again includes six concerts: 
Four core performances are set for each season ticket. 
Choose two additional performances from the remaining choices. Of course, you can add as many of the remaining performances as you would like to customize your season ticket package. 
The more performances you choose, the bigger the discount on your season ticket package! 
6 performances = $15 discount 

7-8 performances = $20 discount 

9 performances = up to $40 discount! 
NEW online ordering option this year!
With our new online ticket system, you now have three ways to order your season tickets!
Either purchase your season ticket package ONLINE by visiting goshen.edu/tickets
OR
Send the attached form to the following address:
Goshen College Box Office
1700 S. Main Street
Goshen, IN, 46526,
OR
Order via phone by calling the Box Office at 574-535-7566. 
Box Office Hours:
Summer (June-July) 10 a.m. – 1 p.m., M-Th
Regular (beg. Aug 2) 9 a.m. – 1 p.m., M-F
Individual tickets, if available, will go on sale Tuesday, Aug. 3, 2021 at the Goshen College Box Office or by ordering online. 
Performers in the 2021-22 Performing Arts Series – Core Shows
Where: Sauder Concert Hall
Price: $40/35/30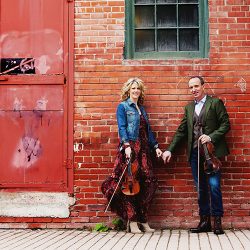 Sat, Mar 25th @ 7:30 pm — Sauder Concert Hall
A fierce Celtic fiddling duo, Natalie MacMaster and Donnell Leahy command the stage with an explosive celebration of raw energy and passion that infuses their traditional heritage with their taste for the contemporary. With the Visions show, Natalie and Donnell share their legendary musical traditions of their hometowns of Lakefield, Ontario and Cape Breton, Nova Scotia with an expanded show that highlights the unique talents, influences and stories of this amazing, growing clan through dancing, singing and, of course, world-class music making.
Performers in the 2021-22 Performing Arts Series – Choice Shows
Where: Sauder Concert Hall
Price: $30, $25, $20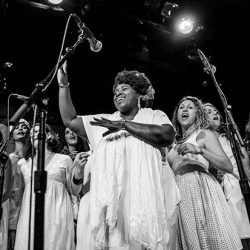 Sat, May 21st @ 7:30 pm — Sauder Concert Hall
The Resistance Revival Chorus (RRC) is a collective of more than 60 womxn (an alternative spelling of the English word "woman") and non-binary (gender identities that are neither male nor female‍) singers who join together to breathe joy and song into the resistance, and to uplift and center womxn's voices. Chorus members are touring musicians, film and television actors, Broadway performers, solo recording artists, gospel singers, political activists, educators, filmmakers, artists and more, representing a multitude of identities, professions, creative backgrounds and activist causes. They center womxn in music, and address how historically womxn have been marginalized in the music industry. The great artist and activist Harry Belafonte once said, "when the movement is strong, the music is strong," and RRC attempts to live up to that call. The RRC calls for justice and equity for womxn across racial, ethnic, economic, sexual identity and religious lines. They aim to be intersectional in their feminism and reveal that all social justice issues overlap heavily with womxn's issues; to harness the collective power of womxn to help change the world; to celebrate each other through song; to embrace Toi Dericotte's idea of "joy as an act of resistance."
Returning to live performances… Is it safe?
At Goshen College, safety has been our number one priority during this global pandemic, which led us to postpone our 2020-21 season. 
We have learned a lot over the past 15 months, and with the widespread availability of highly effective vaccinations, we feel confident that we will again be able to gather together to experience the power of live arts performances. 
For the safety of our patrons, artists and staff, the following precautions are being observed in response to COVID-19:
At this time, all patrons and staff will be required to wear face masks while indoors on campus. We will continually monitor and adjust the need for this requirement based on county vaccination rates and transmission rates.

At this time, we will not be limiting seating capacity. Extra seats can be purchased if you would like additional buffer seating.

The performance venues are well ventilated and air is exchanged frequently.

The facilities will be thoroughly cleaned before and after each performance, and hand sanitizing stations will be provided throughout the facility.

All event staff are required to complete a daily wellness check before coming to work.

We ask that all guests follow recommendations from the CDC and do not attend a show if you have a fever, cough or respiratory symptoms, or have recently been in contact with someone who was sick.
We will continue to monitor the pandemic throughout the coming months, and make adjustments on safety protocols based on local health guidelines, transmission and vaccination rates.
We are committed to creating an atmosphere where all patrons can relax and enjoy the performance!
If you have any questions or concerns about safety, please feel free to reach out to the box office at boxoffice@goshen.edu.
We hope that you will enjoy the variety of offerings, and that you join us for as many of these outstanding performances as you can! We suggest submitting your season ticket orders as soon as possible to reserve seating in your preferred area with the same seat for each concert. Past season ticket holders will receive priority seating if they return their order form before Friday, July 9.