2022-23 Performing Arts Series
An extraordinary season
celebrating 25 years

of great performances!

The Goshen College Music Center is thrilled to welcome you back to Sauder Concert Hall to again experience the magic of live performances in the 2022- 2023 Performing Arts Series. Ten extraordinary performances feature new artists and returning audience favorites. While sharing the common characteristic of virtuosity in their respective fields, these performers comprise an eclectic series representing a variety of genres. As always, the series assures that you can experience an incredible breadth of top-quality performances right here on the campus of Goshen College!

Up to Ten Outstanding Concerts to Choose From
This year's regular season ticket package again includes six concerts. You have two options to create your package:
Four core performances are set for each season ticket.
Choose two additional performances from the remaining choices. Of course, you can add as many of the remaining performances as you'd like to customize your season ticket package.
Choose all 10 shows and receive the biggest discount.
Performers in the 2022-23 Performing Arts Series – Core Shows
These four concerts are a part of every Performing Arts Series season ticket package.
Performers in the 2022-23 Performing Arts Series – Choice Shows
Choose two additional performances from the list below to complete your season ticket package – or add all six, for a total of ten outstanding shows!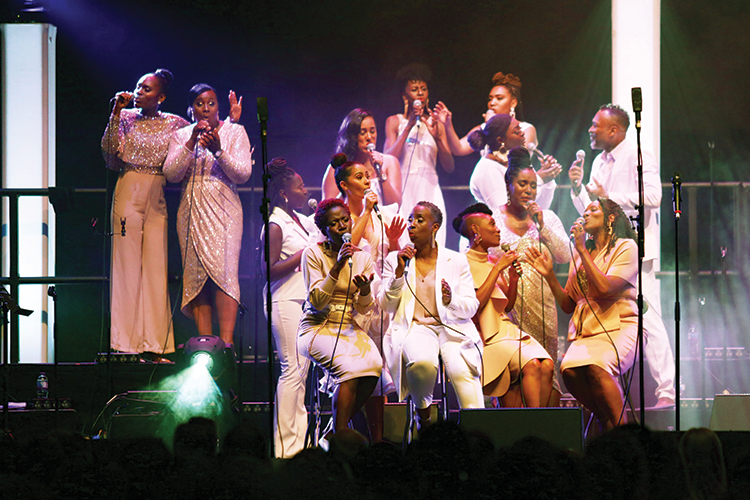 Discounts available for season ticket purchases!
The prices listed for each show are full price, but by purchasing a season ticket package, you receive 10% off of individual ticket prices for savings of up to $43!
Buying a season package gives you the first chance to secure your preferred seating location and ensures that you receive the same seats for each performance.
We hope that you will enjoy the variety of offerings, and that you join us for as many of these outstanding performances as you can! We suggest submitting your season ticket orders as soon as possible to reserve seating in your preferred area with the same seat for each concert.
Previous season ticket holders: Be sure to order by Friday, June 10, 2022 to receive your seating preference. After that date, we will do our best to accommodate your preferences.
How to order and reserve your seats!
This year, you have three options to order your season ticket packages:
Order ONLINE by visiting goshen.edu/tickets
Order by phone – Goshen College Box Office – (574) 535-7566
Order in person at the Goshen College Box Office located in the Music Center.
Box Office Hours:
Summer (June-July) 10 a.m. – 1 p.m., M-Th
Regular (beg. Aug 2) 9 a.m. – 1 p.m., M-F
Individual tickets, if available, will go on sale Tuesday, Aug. 2, 2022 at the Goshen College Box Office or by ordering online.