Christmas with the King's Singers: Finding Harmony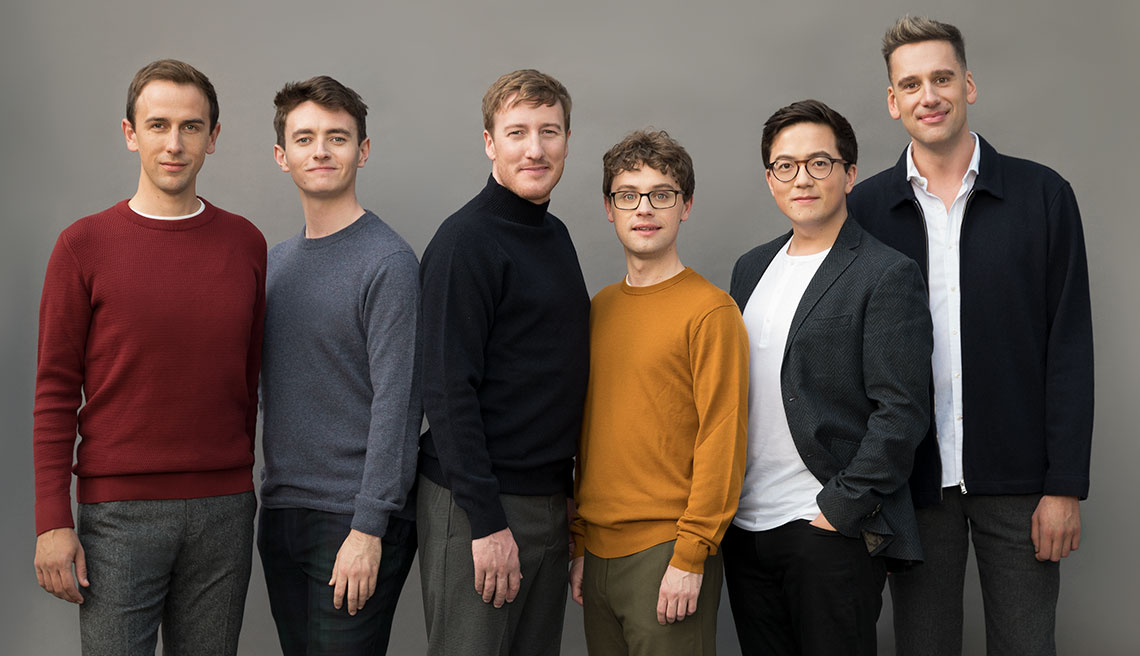 Instantly recognizable for their spot-on intonation, impeccable vocal blend, flawless articulation and incisive timing, the Grammy Award-winning a cappella vocal ensemble The King's Singers make their return to Goshen. Renowned for their unrivalled technique, versatility and skill in performance, they draw both on the group's rich heritage and its pioneering spirit to create an extraordinary wealth of original works and unique collaborations. Having sung and toured the world for over fifty years and compiled a discography of more than 150 recordings, these incredible singers are consummate entertainers, charming audiences with a delightful British wit along with their stunning vocal performance.
Event Info
Date: Tuesday, December 14, 2o21
Time: 7:30 p.m. ET
Sauder Concert Hall
Tickets: $50/$45/$35
Series tickets available via link below. Tickets to individual events will be available beginning Tuesday, August 3, 2021 at 9:00 a.m.
For the safety of our patrons, artists and staff, the following precautions are being observed in response to COVID-19:
At this time, all patrons and staff will be required to wear face masks while indoors on campus. We will continually monitor and adjust the need for this requirement based on county vaccination rates and transmission rates.

At this time, we will not be limiting seating capacity. Extra seats can be purchased if you would like additional buffer seating.

The performance venues are well ventilated and air is exchanged frequently.

The facilities will be thoroughly cleaned before and after each performance, and hand sanitizing stations will be provided throughout the facility.

All event staff are required to complete a daily wellness check before coming to work.

We ask that all guests follow recommendations from the CDC and do not attend a show if you have a fever, cough or respiratory symptoms, or have recently been in contact with someone who was sick.
We will continue to monitor the pandemic throughout the coming months, and make adjustments on safety protocols based on local health guidelines, transmission and vaccination rates.