CSA Youth Honors Symphony Orchestra (YHSO)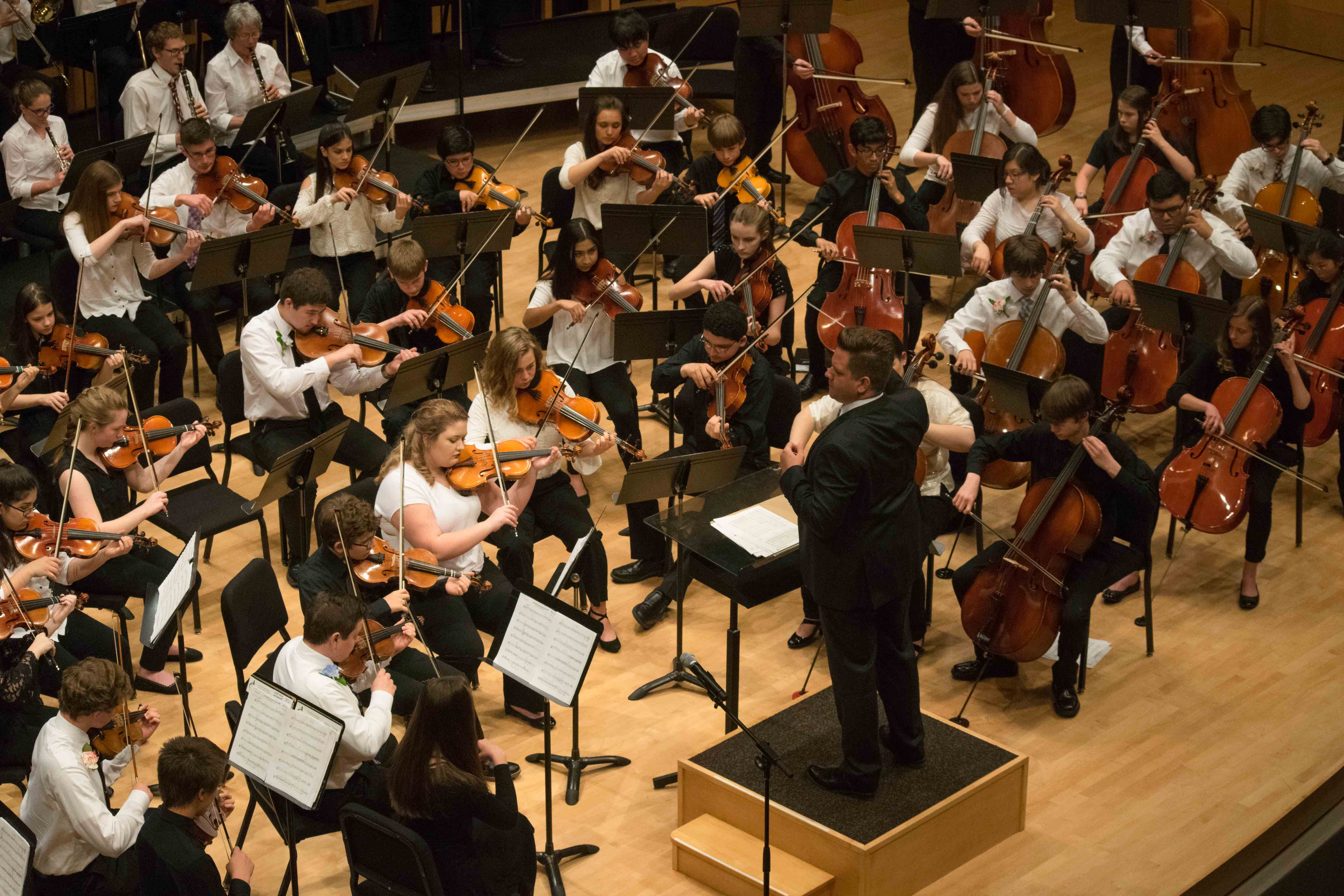 About the Youth Honors Symphony Orchestra
The Elkhart County Youth Honors Orchestra (YHO) has a long tradition of excellence in Elkhart County, launched by the Elkhart County Symphony Association and currently housed at the Goshen College Music Center. Rehearsals will now be held on TUESDAY evenings from 7-9 p.m. leading up to concerts in November and May. Elkhart County string, woodwind, brass, percussion, and harp students in grades 9-12 are encouraged to audition for this honors orchestra program.
To participate in the YHO students will need to audition and bring the completed YHO Registration Form to their audition.
For more information about the Youth Honors Orchestras, please contact CSA Director Dr. Mary Rose Norell at yho@goshen.edu or (574) 535-7849.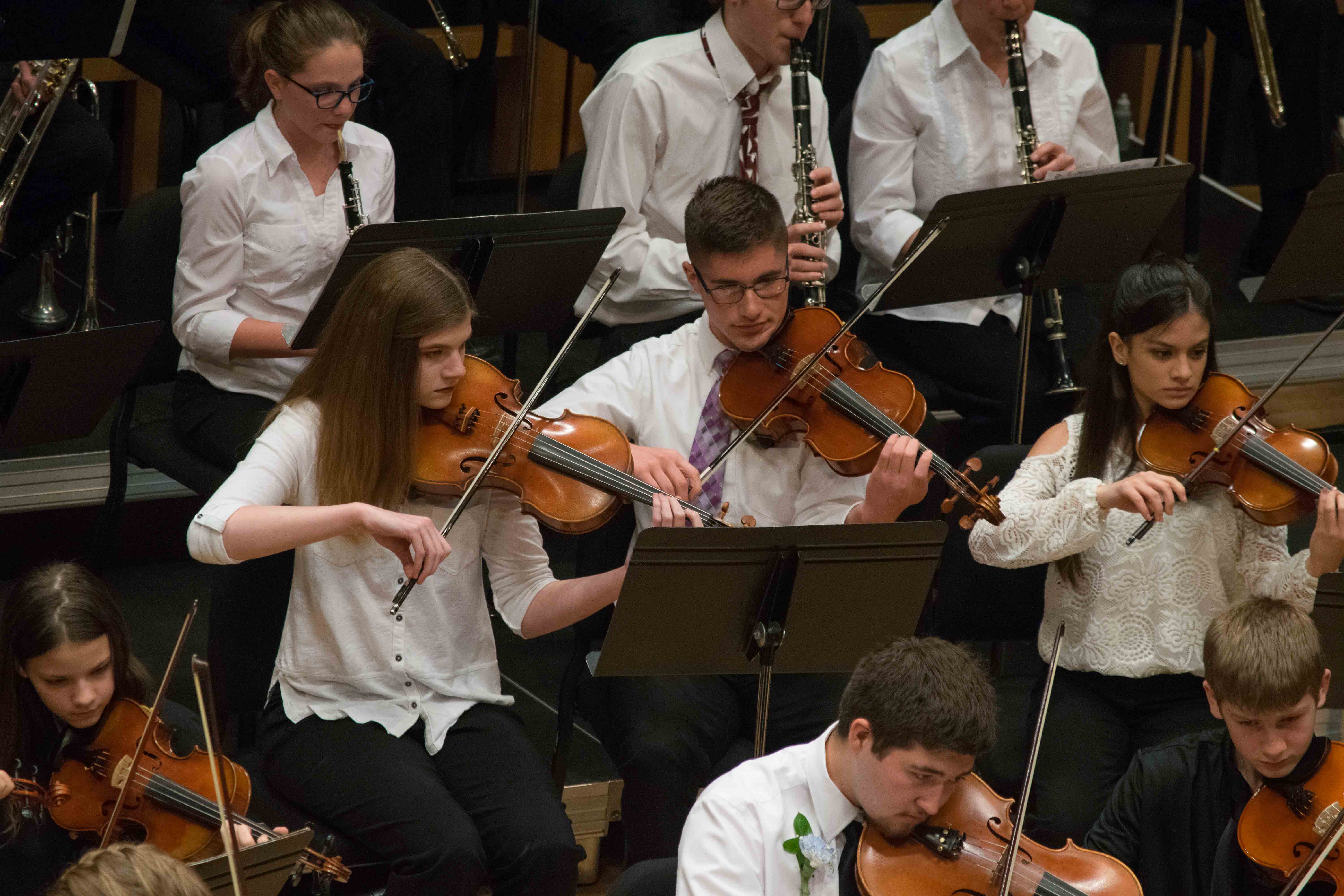 Youth Honors Symphony Orchestra (YHSO)
Age: String, wind, brass, percussion, and harp students in grades 9-12
Rehearsals (Note the NEW Time!): Tuesdays (beginning August 27) from 7:00-9:00 p.m. in Music Center 150.
Cost per School Year: $200 tuition, payable in semester installments of $100 each + $20 family registration fee in CSA.
WHOLE YEAR Discount!: Register for the whole year by Tuesday, August 27 to receive a $20 discount!
Financial Aid is available for families with need (see button below or click here). For families that qualify for Federal Reduced Lunches, tuition is $140, payable in semester installments of $70 each + registration. For families that qualify for Federal Free Lunches, tuition is $100, payable in semester installments of $50 each + registration.
Important Dates
Fall 2019
First Rehearsal: Tuesday, August 27, 2019, 7:00-9:00 p.m.
Dress rehearsal: Sunday November 17, 2019, TIME TBA
Fall concert: Tuesday, November 19, 7:30 p.m., Sauder Concert Hall
Spring 2020
First Rehearsal: Tuesday, January 14, 2020, 7:00-9:00 p.m.
Dress rehearsal: Tuesday, May 12, 2020, 7:00-9:00 p.m., Sauder Concert Hall
Spring concert: Wednesday, May 13, 2020, 7:30 p.m., Sauder Concert Hall
YHSO Audition Information
All instruments:
Two minutes of a prepared solo or school ensemble music.
Two scales of your choice in two or three octaves.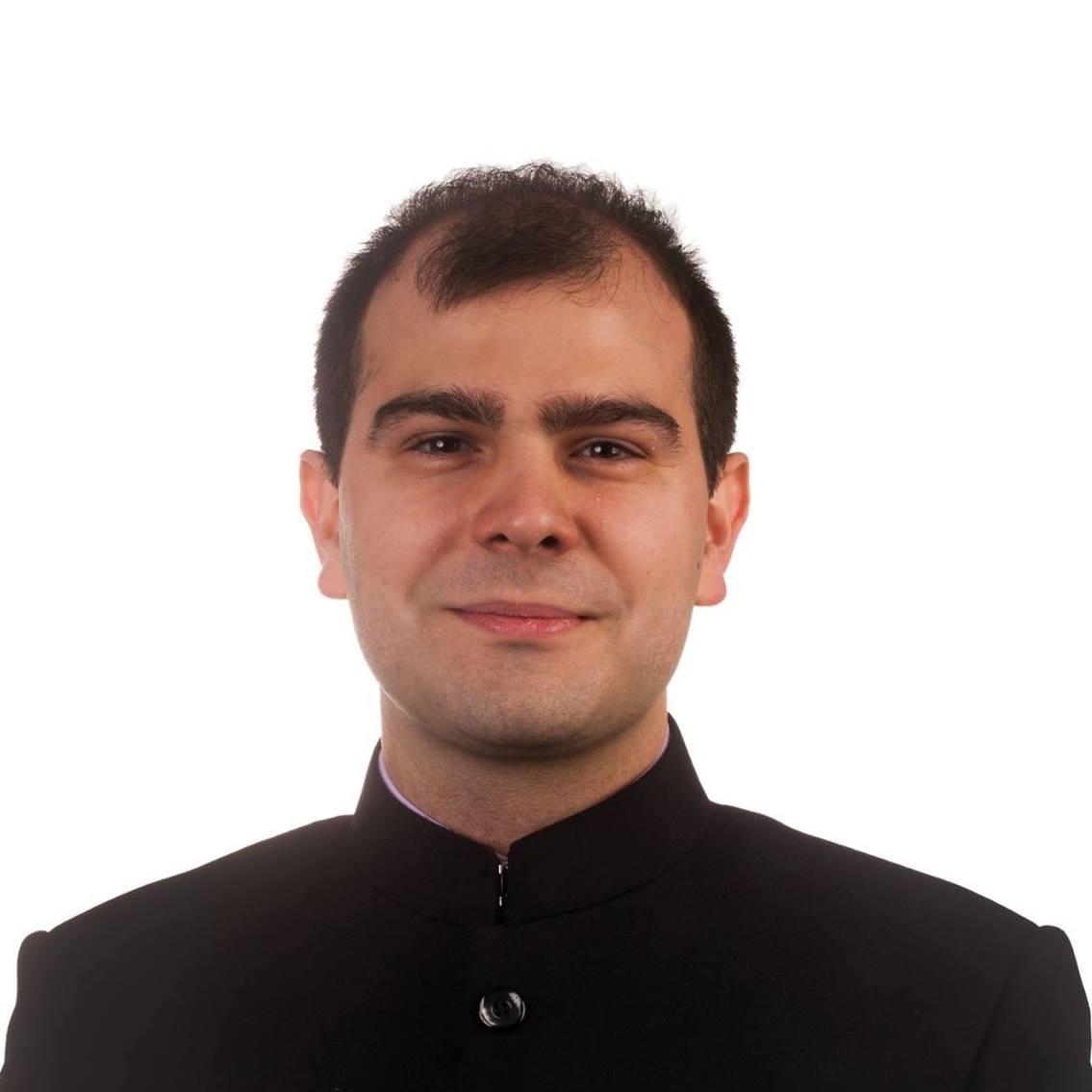 Conductor, composer, and pianist Caleb Wenzel's artistic life lives at crossroads of performance disciplines and stylistic genres, regularly moving between work with symphony orchestras, choral ensembles, experimental new music, historical instrument ensemble, opera, and musical theatre. The 2019/20 season marks Caleb's first season as Conductor of the Youth Honors Symphony Orchestra of the Goshen College Community School of the Arts, and his fourth season as Music Director of Our Lady's Consort at University of Notre Dame. Dr. Wenzel serves as Associate Director of the Oregon Bach Festival Composers Symposium and Principal Conductor of the American Creators Ensemble at University of Oregon, a position he has held since 2016. As the winner of the 2019 Respighi Prize in Conducting, Caleb guest conducted Chamber Orchestra of New York at Carnegie Hall and will return to work with CONY throughout the season as their 2019/20 Apprentice Conductor.
Caleb begins his second year as Artistic Director of Gold & Blue Co. at University of Notre Dame, and previously served as director of the vocal lab for ND's musical theatre program. This season, Caleb concludes a three-year tenure as Conducting Fellow with the South Bend Youth Symphony Orchestras. He previously served a four-year tenure as Associate Conductor of Ensemble CONCEPT/21 and regularly returns to the EC/21 podium as a guest conductor.
An accomplished pianist and composer, Caleb's works have been performed at the Library of Congress in Washington DC and throughout the USA, and internationally in Poland, England, and Japan. He is currently a collaborating composer on Delshawn Taylor's Variations, a youth education program that brings classical music to school classrooms and hip-hop music to the concert hall, which premieres with the South Bend Symphony in Fall 2019. He regularly performs as a concerto soloist and recitalist of both solo and chamber music, recently presenting programs in Dallas, Baltimore, Minneapolis, and New York City.
​Caleb completed his DMA in Conducting at the University of Notre Dame under the mentorship of renowned Venezuelan-American conductor Carmen-Helena Téllez. He previously studied at The Catholic University of America, where he served as University Organist, and at Saint John's University (Minnesota).