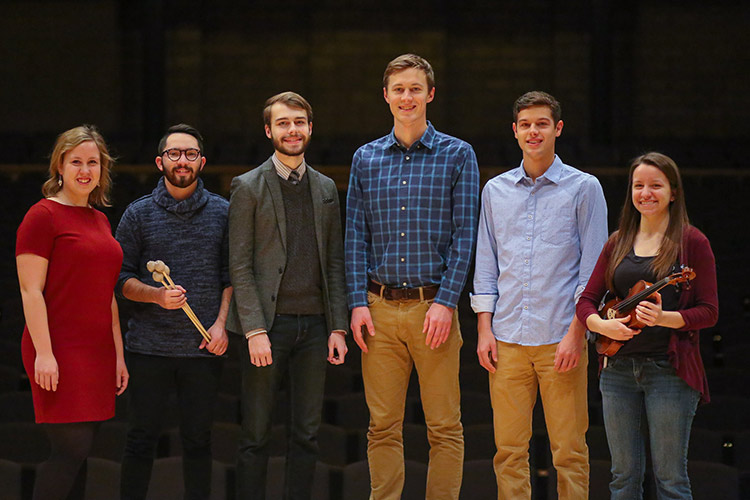 Student winners of the 58th annual Goshen College Concerto-Aria Competition will perform in Sauder Concert Hall with the Goshen College Symphony Orchestra, directed by José Rocha.
Student winners are:
Lukas Thompson, baritone voice ("It Is Enough" from Elijah — Felix Mendelssohn)
Joshua Liechty, baritone voice ("Look, Through the Port" from Billy Budd — Benjamin Britten)
Mark Kreider, pianist (Piano Concerto No. 1, mvt. 1 — Sergei Rachmaninov)
Anne Buckwalter, pianist (Piano Concerto No. 1, mvt. 1 — Ludwig van Beethoven)
Monica Miller, violinist (Intro and Rondo Capriccioso — Camille Saint-Saëns)
Tyrus Tucker, percussion (Concerto for Marimba and Strings — Emmanuel Sejourne)
Performance: 58th Annual Concerto-Aria Concert
Series: Music Dept/Music Center Concerts
Date: February 17, 2018 @ 7:30 pm
Location: Sauder Concert Hall
Pricing: $11 adults, $8 seniors/students. GC faculty/staff/students free with ID.
Tickets: Available January 16, 2018 at the Box Office or by phone at (574) 535-7566