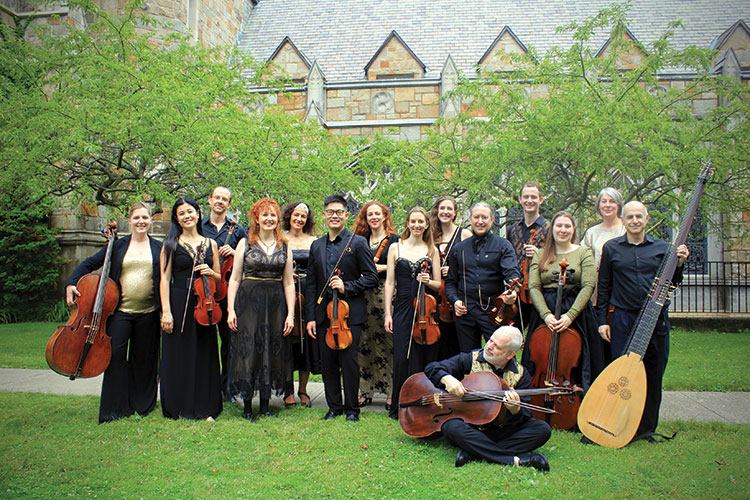 The GRAMMY®-winning ensemble Apollo's Fire is a period-instrument orchestra founded by harpsichordist and conductor Jeannette Sorrell. Dedicated to the Baroque ideal that music should evoke passion in the listeners, Apollo's Fire brings to life the music of the past for audiences of today. The Apollo's Fire musicians are creative artists who share Sorrell's passion for drama and rhetoric. For this special performance, the orchestra will be joined by a chorus for a performance of Sorrell's new adaptation of Handel's Israel in Egypt.
Performance: Apollo's Fire – Handel's "Israel in Egypt"
Series: 2023-24 Performing Arts Series
Date: October 20, 2023 @ 7:30 pm
Location: Sauder Concert Hall
Pricing: $45/$40/$35
Tickets: Available August 1, 2023 at the Box Office or by phone at (574) 535-7566
Purchase Tickets for Apollo's Fire – Handel's "Israel in Egypt"
Notes about this event:
Series ticket packages are on sale now.  Order online at goshen.edu/tickets. Individual tickets, if available, will go on sale Tuesday, August 1, 2023.