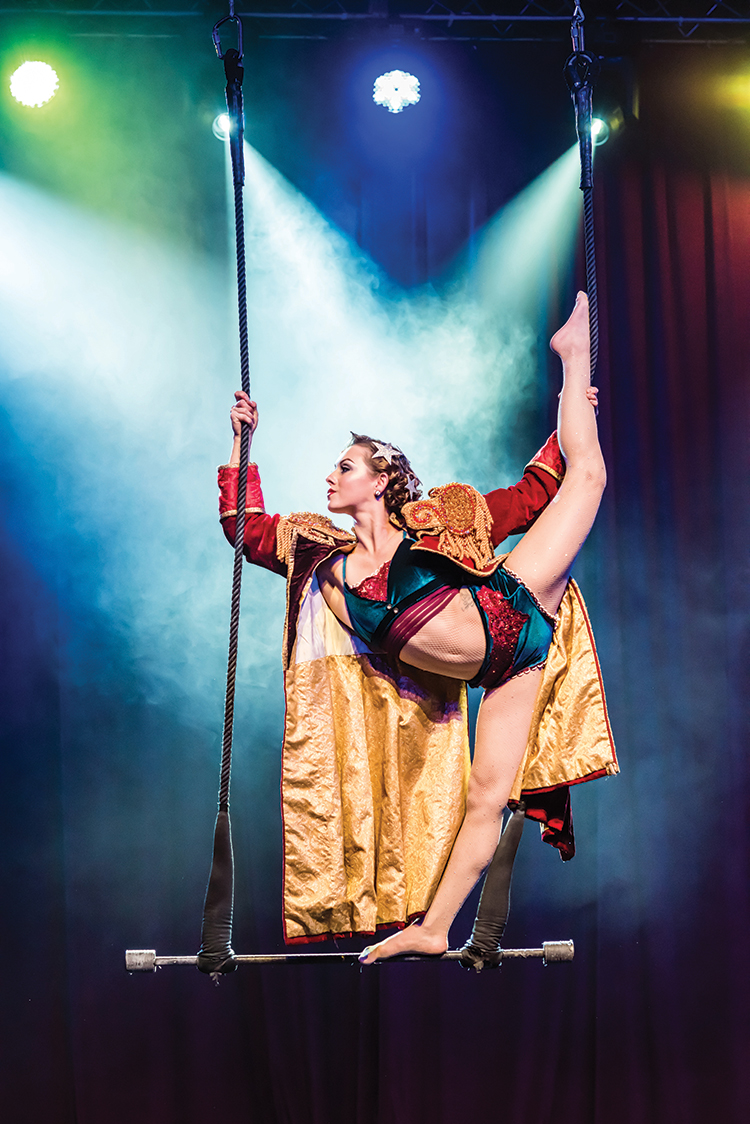 Event Details
Performance: Cirque Mechanics
Series: 2019-20 Performing Arts Series
Date: October 1, 2019 @ 7:30 pm
Location: Sauder Concert Hall (map)
Pricing: $40, $35, $30
Tickets: Available August 6, 2019 at the Box Office or by phone at (574) 535-7566
Purchase Tickets for Cirque Mechanics
Notes about this event:
Series tickets are available beginning May 18, 2019 by calling the Goshen College Box Office at (574) 535-7566. Individual tickets for this show, if available, will go on sale to the general public on Tuesday, August 6, 2019.
Spectacle Magazine hailed Cirque Mechanics as "the greatest contribution to the American circus since Cirque du Soleil." Although inspired by modern circus, Cirque Mechanics finds its roots in the mechanical and its heart in the stories of American ingenuity. The shows, rooted in realism, display a raw quality rarely found in modern circus that makes their message timeless and relevant. The stories are wrapped in circus acrobatics, mechanical wonders and a bit of clowning around.
42FT – A Menagerie of Mechanical Marvels, is the latest invention from the creative minds of Cirque Mechanics. The company dares us to leap into the circus ring and experience the timelessness of this evolving art form. The show's unique mechanical interpretation of the traditional, and its story full of the lore of the historic one-ring circus, create a welcoming place, like a big top, where we can be amazed. The action in 42FT is full of theatricality with a modern sensibility, showcasing a galloping mechanical metal horse and a rotating tent frame for strongmen, acrobats and aerialists.