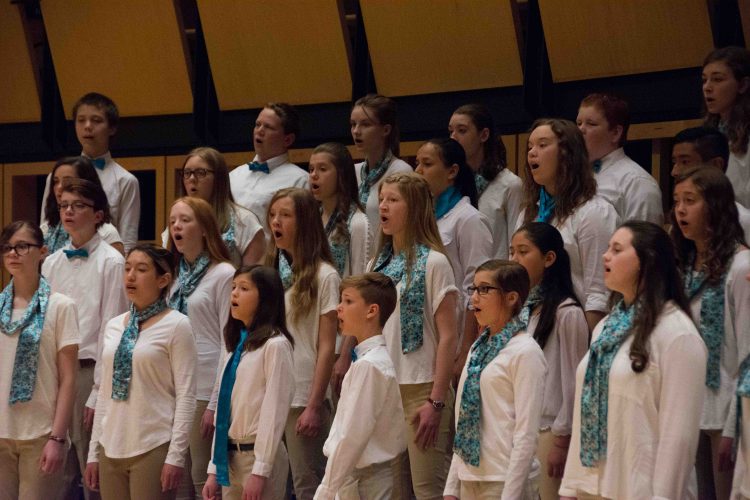 Three youth choirs in the Community School of the Arts will perform on the Sauder Concert Hall stage as part of the CSA Fall Choral Showcase concert. Performing are Rejoice (grades 3-5) and Sommo Voci (grades 9-12), directed by Kristin Kauffman, and Shout for Joy (grades 7-9), directed by Sandy Hill.
Performance: Community School of the Arts Fall Choral Showcase
Series: CSA Concerts and Recitals
Date: November 13, 2022 @ 4:00 pm
Location: Sauder Concert Hall
Pricing: $8 adults, $6 seniors/students, available online at http://www.goshen.edu/tickets or by calling (574) 535-7566. GC faculty/staff/students free with valid ID.
Tickets: Available October 10, 2022 at the Box Office or by phone at (574) 535-7566
Purchase Tickets for Community School of the Arts Fall Choral Showcase