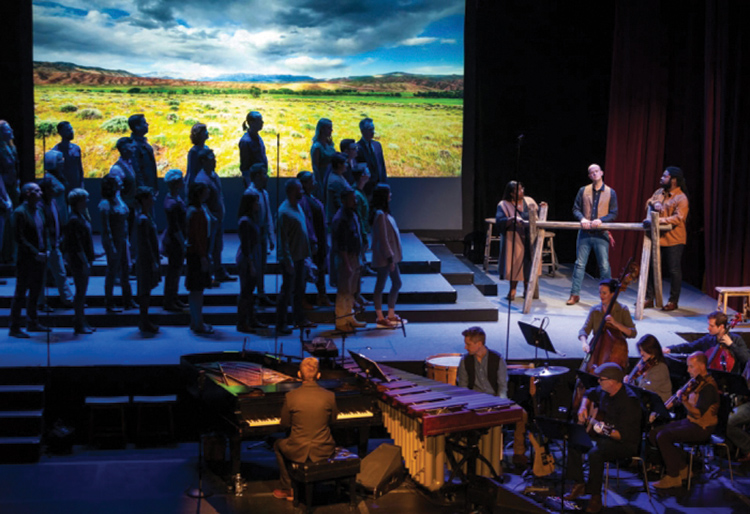 Described as "brilliant," "powerful," "innovative," "dazzling" and "gripping," when it debuted at #4 on Billboard's Traditional Classical Chart, Considering Matthew Shepard, showcases the Grammy Award-winning artistry of Conspirare's singers performing a concert-length fusion oratorio with song, chamber instrumentation and projected media. Led by artistic director and composer Craig Hella Johnson, this work is a musical response to the tragic death that sparked a revolution in our understanding of hate crime legislation. Jason Marsden, executive director of the Matthew Shepard Foundation, calls it "the most intricate, beautiful and unyielding artistic response to this notorious anti-gay hate crime." This performance marks the return of Conspirare to Sauder Concert Hall, where this work was originally recorded.
Performance: Conspirare: Considering Matthew Shepard
Series: 2018-19 Performing Arts Series
Date: September 14, 2018 @ 7:30 pm
Location: Sauder Concert Hall
Pricing: $40, $35, $25
Tickets: Available August 6, 2018 at the Box Office or by phone at (574) 535-7566
Purchase Tickets for Conspirare: Considering Matthew Shepard
Notes about this event:
Series tickets available beginning June 7, 2018. Tickets to individual shows available beginning August 6, 2018.