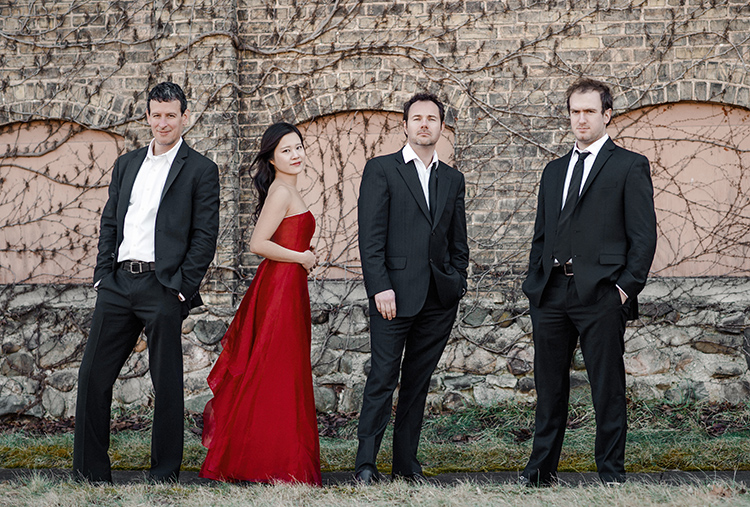 Celebrating its 20th anniversary, the EUCLID QUARTET is comprised of members from four continents: violinists Jameson Cooper (Great Britain) and Brendan Shea (United States), violist Luis Enrique Vargas (Venezuela), and cellist Jacqueline Choi (South Korea).
Formed in Ohio in 1998, The ensemble was awarded the String Quartet Fellowship at the Aspen Music Festival and was invited to study with the Emerson String Quartet at the Carnegie Hall Professional Training Workshop.
The Euclid Quartet won numerous international awards including the Osaka, Hugo Kauder, Carmel and the Chamber Music Yellow Springs Competitions. In 2009, the Euclid Quartet was awarded the esteemed "American Masterpieces" grant from the National Endowment for the Arts.
In 2007, the Euclid Quartet was appointed to the prestigious string quartet residency at Indiana University South Bend.
Performance: Euclid Quartet
Series: 2018-19 Rieth Chamber Series
Date: October 28, 2018 @ 4:00 pm
Location: Rieth Recital Hall
Pricing: $16
Tickets: Available August 27, 2018 at the Box Office or by phone at (574) 535-7566