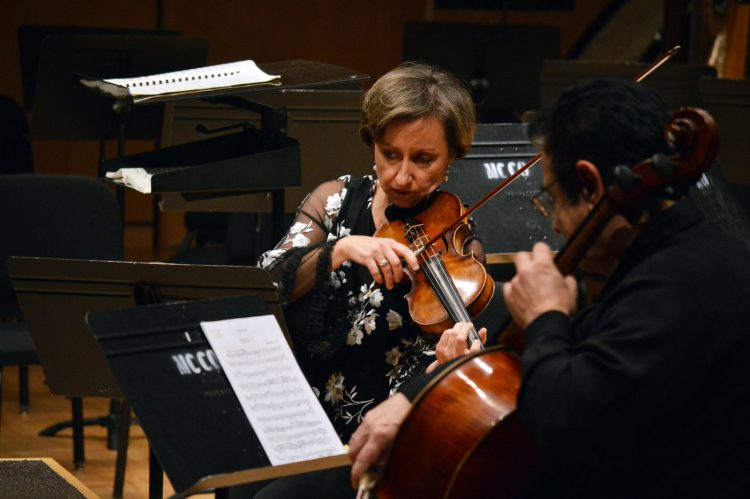 The Sherer Trio is Goshen College's resident chamber music ensemble, comprised of Solomia Soroka, violin; Dato Machavariani, cello; and Matthew Hill, piano. The Trio will present a concert of chamber music in Rieth Recital Hall, including a performance of Brahms' Piano Quintet in F minor, Op.34, featuring Hillary Harder, violin & Rosalyn Troiano, viola.
Performance: Faculty Recital: The Sherer Trio
Series: Music Dept/Music Center Concerts
Date: February 12, 2023 @ 4:00 pm
Location: Rieth Recital Hall
Pricing: $8 adults, $6 seniors/students. GC Employees/Students free with ID.
Tickets: Available January 23, 2023 at the Box Office or by phone at (574) 535-7566