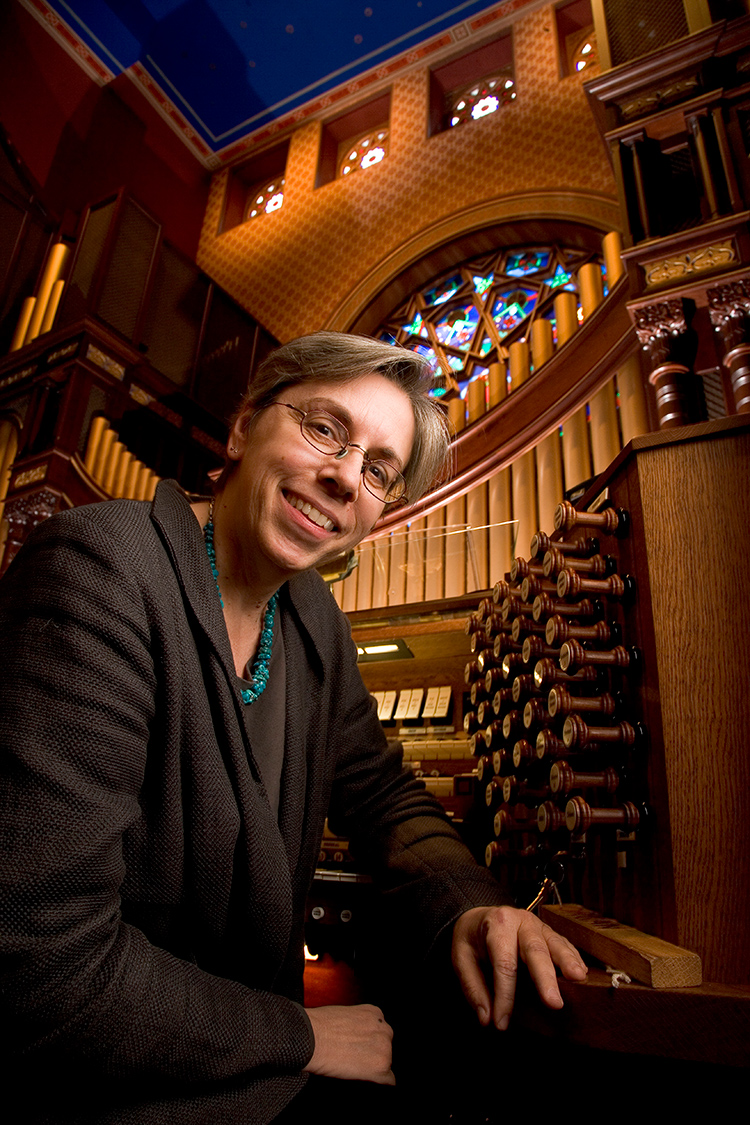 Event Details
Performance: Gail Archer, organ
Series: 2018-19 Rieth Chamber Series
Date: March 17, 2019 @ 4:00 pm
Location: Rieth Recital Hall (map)
Pricing: $16
Tickets: Available August 27, 2018 at the Box Office or by phone at (574) 535-7566
Gail Archer is an international concert organist, recording artist, choral conductor and lecturer who draws attention to composer anniversaries or musical themes with her annual recital series. Ms. Archer was the first American woman to play the complete works of Olivier Messiaen for the centennial of the composer's birth in 2008; Time Out New York recognized the Messiaen cycle as "Best of 2008" of classical music and opera.
Ms. Archer is the founder of Musforum, www.musforum.org, an international network for women organists to promote and affirm their work. Ms. Archer
is college organist at Vassar College, and director of the music program at Barnard College, Columbia University, where she conducts the Barnard- Columbia Chorus. She serves as director of the artist and young organ artist recitals at historic Central Synagogue, New York City.