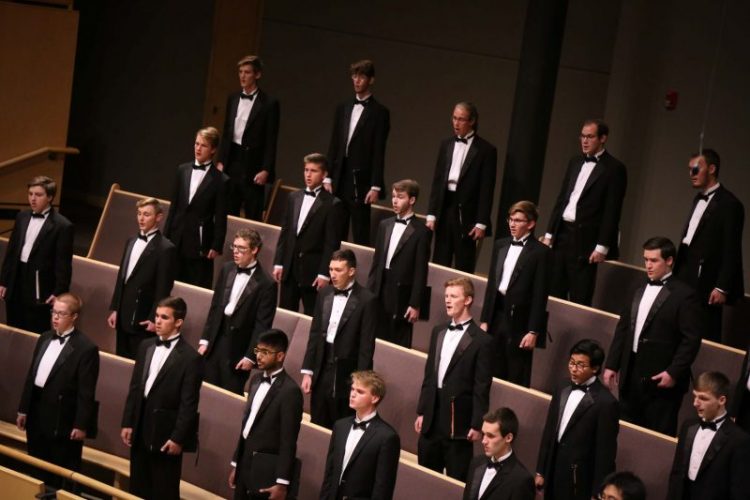 The Goshen College Men's Chorus will host a one-day Men's Choir Festival in the Goshen College Music Center, culminating in an afternoon concert in Sauder Concert Hall. Invited choirs include:
Goshen College Men's Chorus
Goshen High School Crimson Men's Choir
Northridge High School Varsity Lights
The Open Fifths
The choirs will perform individually and as a joint mass men's chorus. The mass chorus will be conducted by GC music professor Scott Hochstetler.