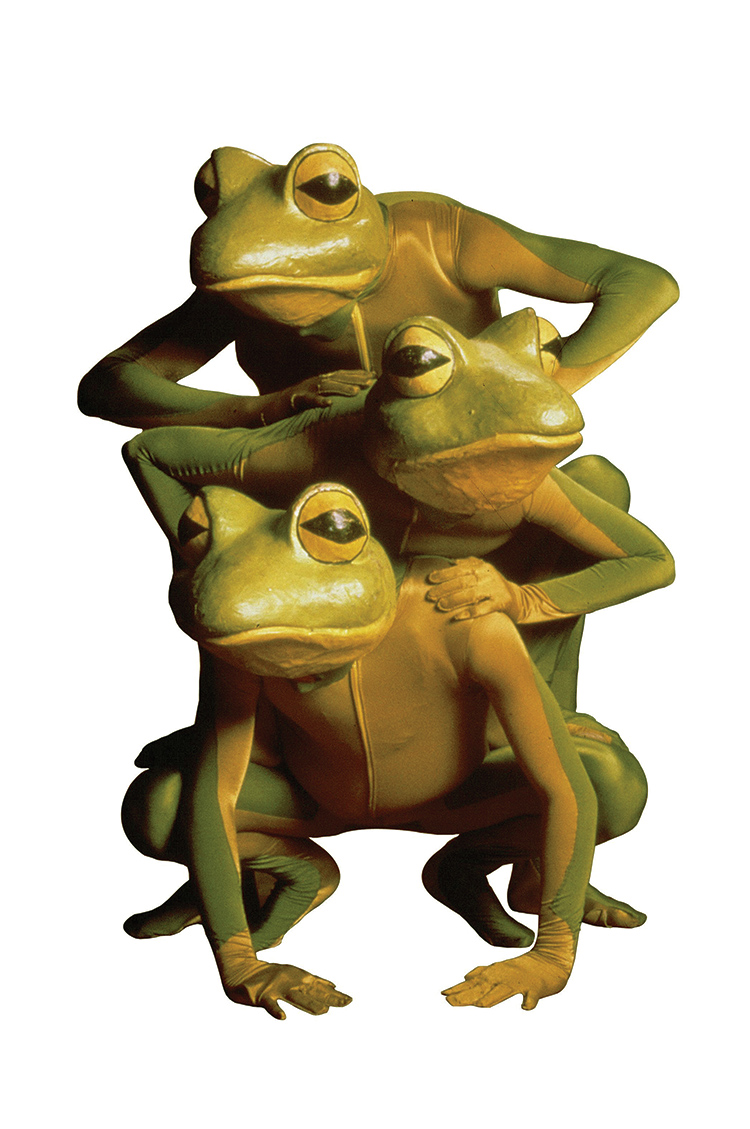 Event Details
Performance: Imago Theater presents FROGZ!
Series: 2018-19 Performing Arts Series
Dates:
February 1, 2019 @ 7:30 pm
February 2, 2019 @ 7:30 pm
Location: Umble Center (map)
Pricing: $35, $30, $25
Tickets: Available August 6, 2018 at the Box Office or by phone at (574) 535-7566
Purchase Tickets for Imago Theater presents FROGZ!
Notes about this event:
Series tickets available beginning June 7, 2018. Tickets to individual shows available beginning August 6, 2018.
Internationally acclaimed for its special brand of vaudeville, comedy, illusions and Cirque Du Soleil-evoking acrobatics, Portland-based Imago Theatre is bringing their classic favorite FROGZ! to Goshen's Umble Center for two performances. FROGZ! combines mime, dance, original music and special effects to create a menagerie like no other — frogs, lizards, windbags, cowboys, sloths and penguins fill the stage with wit, wonder and mesmerizing Felliniesque mayhem. Imago's wordless productions are hailed by critics and audiences worldwide. The New York Times declares "Theatre like this opens the eyes to the possibilities of exploration in the vast realm of the imagination. Inspired fun!" Sophisticated, universally appealing and highly entertaining, FROGZ! has fans of all ages returning again and again.