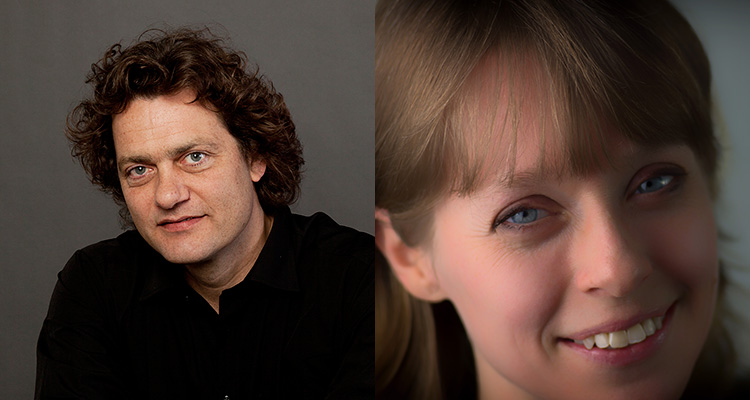 Norwegian bass-baritone Njål Sparbo is one of Norway's most active and versatile singers, with an exceptionally broad repertoire of song, oratorio and opera. He has been awarded the Kirsten Flagstad Prize, the Ingrid Bjoner Prize, and the Grieg Prize for his contribution to renew the musical interpretation tradition of Grieg's songs by bringing forth the dramatic essence.
Currently a member of the Metropolitan Opera Orchestra, violinist Amy Kauffman grew up in Topeka (IN), and studied violin and piano in the Goshen College Preparatory Department. Winner of numerous prizes, Amy graduated from Indiana University and The Juilliard School, where she worked as teaching assistant to Ronald Copes.
Sparbo and Kauffman will be joined by pianists Luke and Mary Rose Norell and other guests to feature magnificent vocal and chamber works by Edvard Grieg and Wolfgang Amadeus Mozart.
(This concert is held in partnership with the 2017 Edvard Grieg Society of the Great Lakes Conference at Goshen College.