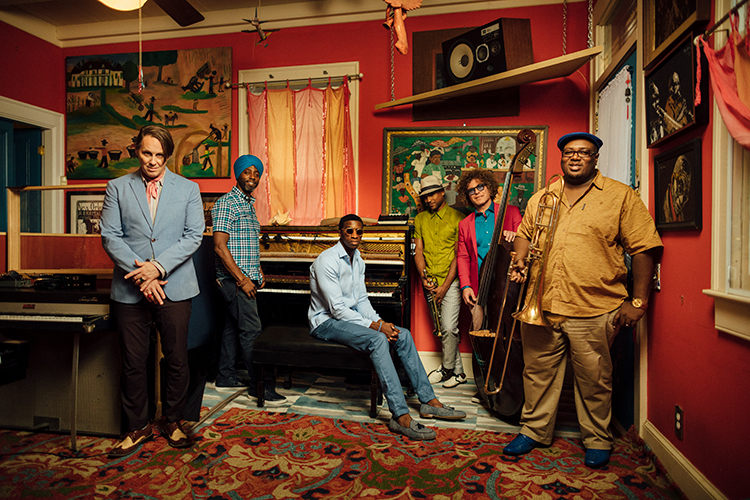 The Preservation Hall Jazz Band (PHJB) has held the torch of New Orleans music aloft for more than 50 years, all the while carrying it enthusiastically forward as a reminder that the history they were founded to preserve is a vibrantly living history. PHJB marches that tradition forward once again on So It Is, the septet's second release featuring all-new original music. The album redefines what New Orleans music means by tapping into a sonic continuum that stretches back to the city's Afro-Cuban roots, through its common ancestry with the Afrobeat of Fela Kuti and the Fire Music of Pharoah Sanders and John Coltrane, and forward to cutting-edge artists with whom the PHJB have shared festival stages from Coachella to Newport. These include legends like Stevie Wonder, Elvis Costello and the Grateful Dead, and modern giants like My Morning Jacket, Arcade Fire and the Black Keys.
In the words of the Preservation Hall Jazz Band:
"A Tuba To Cuba is as much a soundtrack to our documentary as it is a collection of songs that we wrote and recording during the filming and after its completion. The writing and recording of our previous release, "So It Is" began before our first trip to Cuba in 2015. We had no idea that it would become the album it would until we returned home from that first trip. The "A Tuba To Cuba" soundtrack is comprised of a combination of songs that are both in the movie and new songs that aren't in the film or couldn't have been in the film because not until we were able to watch it ourselves, we were again inspired to put that spirit into new music. Our five years exploring the Cuba/NOLA history has been inspiring to say the least."
Performance: A Tuba to Cuba: The Preservation Hall Jazz Band with Yusa and Special Guests
Series: 2019-20 Performing Arts Series
Date: November 2, 2019 @ 7:30 pm
Location: Sauder Concert Hall
Pricing: $45, $40, $30
Tickets: Available August 6, 2019 at the Box Office or by phone at (574) 535-7566
Purchase Tickets for A Tuba to Cuba: The Preservation Hall Jazz Band with Yusa and Special Guests
Notes about this event:
Series tickets are available beginning May 18, 2019 by calling the Goshen College Box Office at (574) 535-7566. Individual tickets for this show, if available, will go on sale to the general public on Tuesday, August 6, 2019.