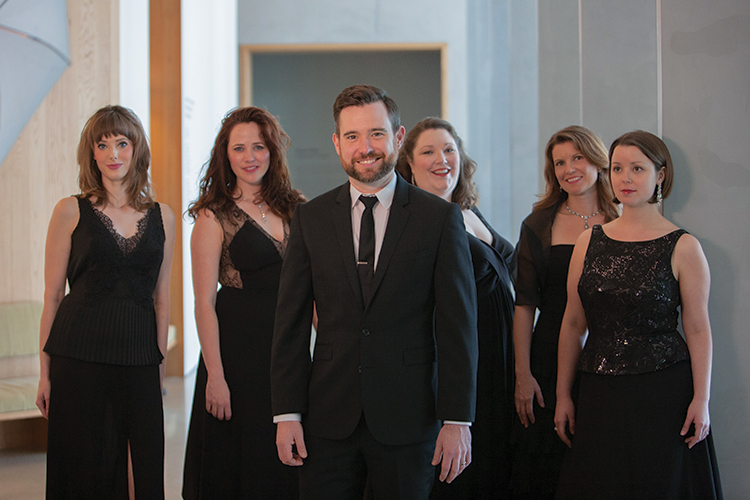 Grammy-nominated Seraphic Fire makes their return appearance to Sauder Concert Hall for a performance and to record their latest project. The Miami- based vocal ensemble will perform Ordo Virtutum, or Play of the Virtues, a medieval musical drama written by the 12th-century abbess Hildegard of Bingen, universally revered as one of the greatest minds of the Middle Ages. Told in Hildegard's haunting plainchant compositions, the "Soul" struggles between the pull of the Virtues and the Devil, and features a cast including Mercy, Victory, Patience, Discretion and Charity. The women of Seraphic Fire bring this nearly millennia-old masterpiece back to life.
Performance: Seraphic Fire
Series: 2019-20 Performing Arts Series
Date: November 12, 2019 @ 7:30 pm
Location: Sauder Concert Hall
Pricing: $35, $30, $25
Tickets: Available August 6, 2019 at the Box Office or by phone at (574) 535-7566
Purchase Tickets for Seraphic Fire
Notes about this event:
Series tickets are available beginning May 18, 2019 by calling the Goshen College Box Office at (574) 535-7566. Individual tickets for this show, if available, will go on sale to the general public on Tuesday, August 6, 2019.