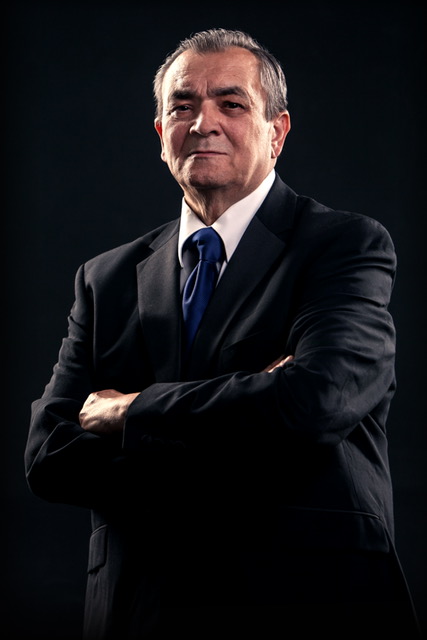 Goshen College music professor and violinist Solomia Soroka will present a concert with pianist Arthur Green that will highlight the music of Ukrainian composer Yevhen Stankovych.
Stankovych is one of the best, if not the best modern living composer of Ukraine, recognized widely in the West. His music is very evocative, expressive, and melodic, and in some moments even sentimental, which makes it pleasant to listen to. The program will present the life work of the composer, starting with his early compositions such as At The Mountain Plateau to his latest composition Fresco of Maydan, dedicated to the recent events in Ukraine.
Stankovych will be present at the recital and will talk about his compositions, giving the audience an important and interesting insight into his music.
Yevhen Stankovych is one of the central figures of contemporary Ukrainian music. A prolific composer, he has, since 1966, authored 6 symphonies, operas "When the Fern Blooms" and Rustici, 6 ballets, a large number of works in the oratorical, vocal chamber and instrumental chamber genres, as well as incidental music to 6 music theatre plays and over 100 films.
Born 19 September 1942 in the city of Svaliava Yevhen Stankovytch studied music in the music institute of Uzhgorod. Stankovych began his university studies at Lviv Conservatory and following his first year tranferred to the Kyiv Conservatory where he studied under Boris Liatoshynsky, and later under Myroslav Skoryk.
Beginning with his first compositions, Stankovych declared himself as a composer of dramatic temperament, not adverse to emotional risk. The composer's elaborate polyphonic textures and meditative lirycysm are reminiscent of the strict instrumental style of Baroque music, while the full-bodied affects with the obvious post-romantic colouring give the music warmth and expressiveness. His music is remarkable in many respects, showing his emotional freedom, consummate technical mastery and flexibility of form.
Yevhen Stankovych is the recipient of several major awards. His Chamber Symphony № 3 was selected by UNESCO's World Tribune as one of 10 best works of 1985. He has been recognised with several awards in Ukraine, including the country's highest award for artistic creativity, the Taras Shevchenko State Award.