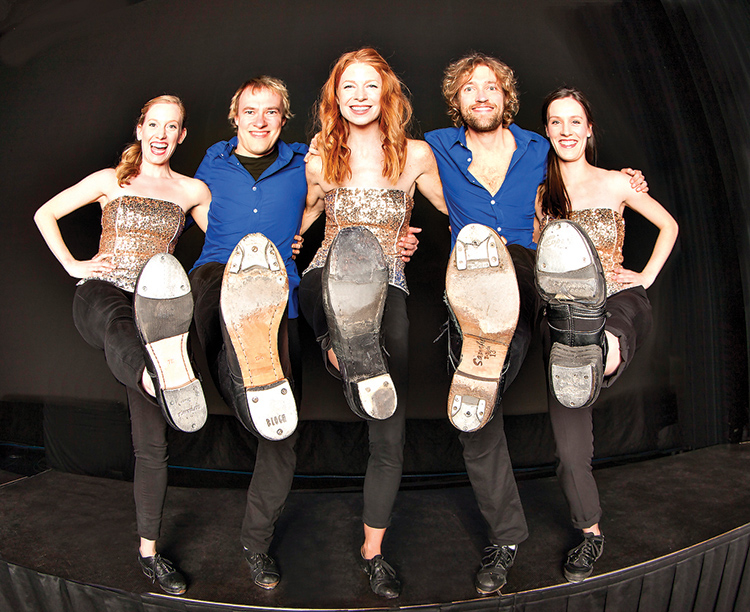 The unbelievably dynamic and entertaining dance troupe The Step Crew combines three styles of percussive dance — Irish, Tap and Ottawa Valley — to achieve the ultimate balance of respecting traditional forms of dance and creating exciting modern fusions never seen before. With virtuosic performers from the likes of The Chieftains, Cherish The Ladies and Bowfire, this cast of outstanding talent takes you on a dance journey to show audiences the amazing similarities and differences between these three captivating styles. If dancing weren't enough, The Step Crew boasts three world-class fiddlers backed by an amazing five-piece ensemble comprised of some of the most talented and respected musicians in the Celtic music scene today. The show will have the audience literally on its feet!
Performance: The StepCrew
Series: 2018-19 Performing Arts Series
Date: March 29, 2019 @ 7:30 pm
Location: Sauder Concert Hall
Pricing: $40, $35, $25
Tickets: Available August 6, 2018 at the Box Office or by phone at (574) 535-7566
Purchase Tickets for The StepCrew
Notes about this event:
Series tickets available beginning June 7, 2018. Tickets to individual shows available beginning August 6, 2018.