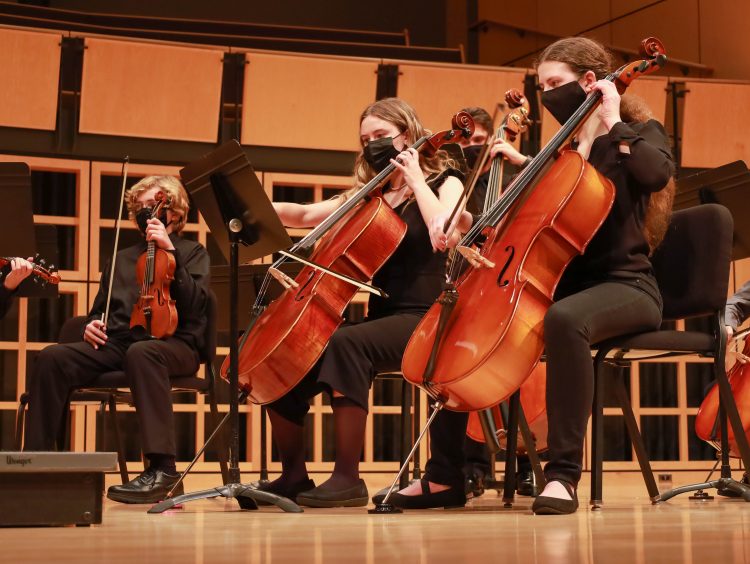 The Youth Honors Orchestra, a youth instrumental ensemble comprised of Elkhart County young musicians, will join with students from the Elkhart County ECoSistema program for a joint concert in Sauder Concert Hall. The YHO is conducted by Victoria Petrak.
Performance: Youth Honors Orchestra & ECoSistema Fall Concert
Series: CSA Concerts and Recitals
Date: November 15, 2022 @ 7:30 pm
Location: Sauder Concert Hall
Pricing: $8 adults, $6 seniors/students, available online at http://www.goshen.edu/tickets or by calling (574) 535-7566. GC faculty/staff/students free with valid ID.
Tickets: Available October 10, 2022 at the Box Office or by phone at (574) 535-7566