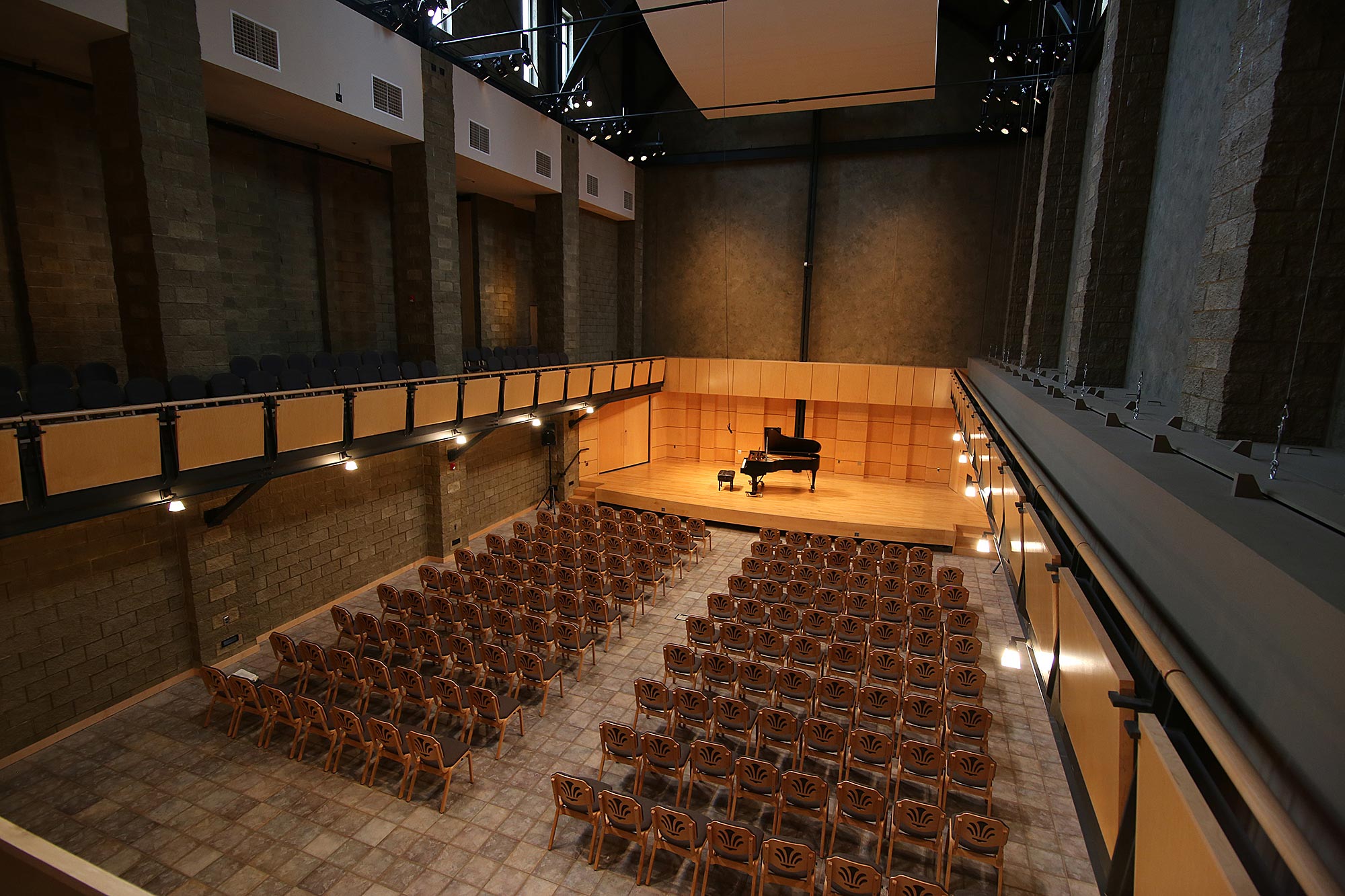 Six outstanding chamber music concerts for one low price!
As we begin our fifth season, the Rieth Chamber Series continues to build a reputation of providing captivating classical music in Michiana. The 2017-18 series will include a riveting performance by the Fischoff National Champion string quartet, the magnificence of the Taylor and Boody "Opus 41" organ, a collaboration with the Goshen College Chamber Choir and distinguished musicians sharing repertoire from the Baroque to the present – all chosen with this series and you in mind!
Where: Rieth Recital Hall
Price: $16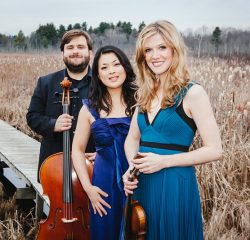 Sun, Sep 10th @ 7:30 pm — Rieth Recital Hall
Hailed by critics for its "bright and radiant music making" (Robert Sherman, WQXR Radio), the Neave Trio has been described as "A revelation" (San Diego Story) and "A brilliant trio…" (MusicWeb International), who has "exceeded the gold standard and moved on to platinum" (Fanfare Magazine). The Trio has appeared in Carnegie Hall's Weill Recital Hall, the 92nd Street Y, the Chamber Music Society of Lincoln Center/La Jolla Music Society, and as soloists with the California Chamber Orchestra and the Fall River Symphony Orchestra in Beethoven's Triple Concerto. The Trio has held several important residency positions including the Fisch/Axelrod Residency at San Diego State University (since 2012), and the prestigious Chamber Music Residency at the Banff Centre. Trio members are graduates of the Yale, Manhattan, Mannes and Longy Schools of Music, the Cleveland Institute of Music and the Chopin Academy in Moscow.
Where: Rieth Recital Hall
Price: $16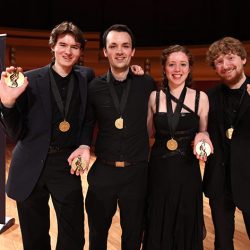 Sun, Oct 15th @ 7:30 pm — Rieth Recital Hall
Grand Prize and Strings Gold Medal Winners of the 2017 Fischoff National Chamber Music competition, the Milton String Quartet is based in Montreal, Quebec, where quartet members study at McGill University's Schulich School of Music. The ensemble was the 2017 Fellowship String Quartet at ENCORE Chamber Music in Cleveland, OH, and was named winner of the 2016 McGill University Chamber Music Competition, earning an exchange in May 2017 with the Mozarteum Universität in Salzburg, Austria. In addition to their Midwestern United States tour, the Milton String Quartet's fall season includes debut performances in Ontario and New Brunswick, will attend the Emilia Romagna Music Festival in Italy in summer 2018 as part of the Fischoff Grand Prize. Milton members are top prizewinners in many Canadian and international competitions, including the Concours de musique du Canada and the Concours de musique classique de Pierre de Saurel, and have pursued musical studies at McGill, Colburn, Oberlin, and Indiana University.
Where: Rieth Recital Hall
Price: $16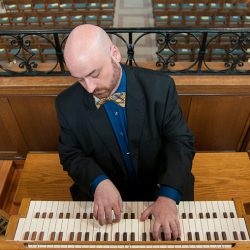 Sun, Nov 19th @ 4:00 pm — Rieth Recital Hall
Organist and composer Thomas Fielding, DMus., is director of music and liturgy for St. Augustine Cathedral, Kalamazoo, MI and is a graduate of the Indiana University Jacobs School of Music. He has taken first prize in the national Arthur Poister (Syracuse, NY) and San Marino (CA) performance competitions, has won several national composition prizes, and has been the recipient of several full-tuition scholarship awards at IU. Dr. Fielding's compositions have been performed by soloists and ensembles throughout North America, Europe and Asia. In celebration of the 500th year of the Reformation, Dr. Fielding will present a program including works by Buxtehude, Bach, and Fielding.
Where: Rieth Recital Hall
Price: $16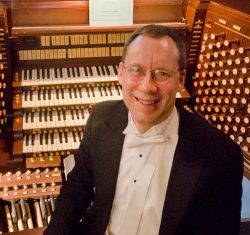 Fri, Jan 26th @ 7:30 pm — Rieth Recital Hall
Returning to Goshen College after his magnificent 2016 collaboration with the St. Joseph Valley Camerata, Glenn Miller maintains a very active career as an organist and basso profundo singer specializing in Russian liturgical choral repertoire. He is presently in his 20th season as director of music and organist of Kirk in the Hills, Bloomfield Hills (Michigan). Miller was the featured soloist on Conspirare's 2015 Grammy-award winning recording of Chesnokov's "Do not cast me off in my old age." For this unique concert, Glenn Miller will present solo works for organ, and also sing traditional hymns and the basso profundo solo in the Chesnokov work with the Goshen College Chamber Choir and director Dr. Scott Hochstetler.
Where: Rieth Recital Hall
Price: $16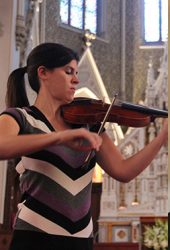 Sun, Feb 18th @ 4:00 pm — Rieth Recital Hall
Founded in 2009, the Bach & Beethoven Ensemble is a Chicago-based ensemble that brings artists from different traditions together to collaborate on cross-genre multidisciplinary projects. Hailed as "thrilling…charming and performed with such grace…joy and sincerity that a watcher and listener had to be won over" (Bloomington Herald Times), the BBE has performed across the Midwest and Northeast including at the Chicago Cultural Center, Early Music Academy in Ann Arbor, 4th Presbyterian series, Boston Early Music Festival fringe series, and the Bloomington Early Music Festival. This BBE trio will feature a countertenor, Baroque violin, and Baroque guitar/violone in songs and fiddle dance music from the British Isles…with an Italian twist! Selections will include arias from 'The Gentle Shepherd,' a pastoral comedy by Allan Ramsay considered to be the first Scottish Opera; the best violin hits of the 17th and 18th centuries by Matteis, Geminiani, and Henry Eccles; and drinking songs featured in 'Calliope, or English Harmony.'
Where: Rieth Recital Hall
Price: $16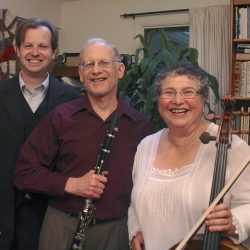 Sun, Mar 25th @ 4:00 pm — Rieth Recital Hall
Since 1983, The Ronen Chamber Ensemble has presented an annual concert series in downtown Indianapolis, showcasing the up-close, intimate nature of chamber music. Ronen covers a wide array of repertoire, especially music featuring winds and strings, and promotes new music, commissioning and premiering over 20 new works. In partnership with the International Violin Competition of Indianapolis, Ronen collaborates annually with internationally renowned IVCI Laureates. In addition to live performances, Ronen musicians are regularly broadcast locally and nationally over the air. This RCS concert will feature Ronen's co-directors, Indianapolis Symphony Orchestra principal clarinetist David Bellman, ISO cellist Ingrid Fischer-Bellman, and pianist Dr. Gregory Martin, in exquisite trio and duo repertoire by Brahms, Poulenc, and Mendelssohn.
Series Tickets
We are pleased to share a change in structure this season: Subscribers will now receive a 10% or more discount over individually-priced tickets for the entire series! We are thankful for our past subscribers who helped build this series through their additional donations.
Our series of 6 outstanding concerts is now available for a subscription of $84. If you wish to further support this series with a donation you can do so on the subscription form. We appreciate your support. Your subscription will help to sustain the series and the gift of music to our community! Please join us!
To reserve your chamber series subscription for the coming year, please download the series order form (coming soon) and return with your $84 payment.  Order forms can be mailed to:
Goshen College Welcome Center
1700 S Main St
Goshen, IN 46526
Telephone orders or questions may be directed to the Box Office by calling (574) 535-7566.