Pink Martini featuring China Forbes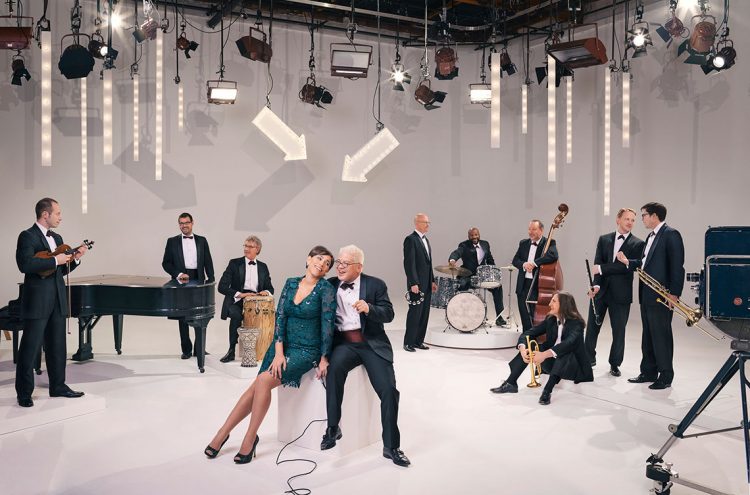 Back by popular demand, this sizzling 12-piece ensemble returns with their upbeat multilingual repertoire of classical, Latin, big band, samba, pop and jazz music. Led by pianist Thomas Lauderdale, Pink Martini has gained a national following and has performed with more than 50 orchestras. Pink Martini has released 11 studio albums on its own independent label Heinz Records (named after Lauderdale's dog), selling over three million albums worldwide. In 2019, the band released two EPs featuring the vocals of Pink Martini's newest members Jimmie Herrod and Edna Vazquez. Join these amazing talents for a not-to-be-missed evening of a musical travelogue from a samba parade in Rio de Janeiro to a quaint piazza in Naples, Italy. 
Event Info
Date: Friday, October 22, 2021
Time: 7:30 p.m. ET
Sauder Concert Hall
Tickets: $60/$55/$45
Series tickets available via link below. Tickets to individual events will be available beginning Tuesday, August 3, 2021 at 9:00 a.m.
For the safety of our patrons, artists and staff, the following precautions are being observed in response to COVID-19:
At this time, all patrons and staff will be required to wear face masks while indoors on campus. We will continually monitor and adjust the need for this requirement based on county vaccination rates and transmission rates.

At this time, we will not be limiting seating capacity. Extra seats can be purchased if you would like additional buffer seating.

The performance venues are well ventilated and air is exchanged frequently.

The facilities will be thoroughly cleaned before and after each performance, and hand sanitizing stations will be provided throughout the facility.

All event staff are required to complete a daily wellness check before coming to work.

We ask that all guests follow recommendations from the CDC and do not attend a show if you have a fever, cough or respiratory symptoms, or have recently been in contact with someone who was sick.
We will continue to monitor the pandemic throughout the coming months, and make adjustments on safety protocols based on local health guidelines, transmission and vaccination rates.