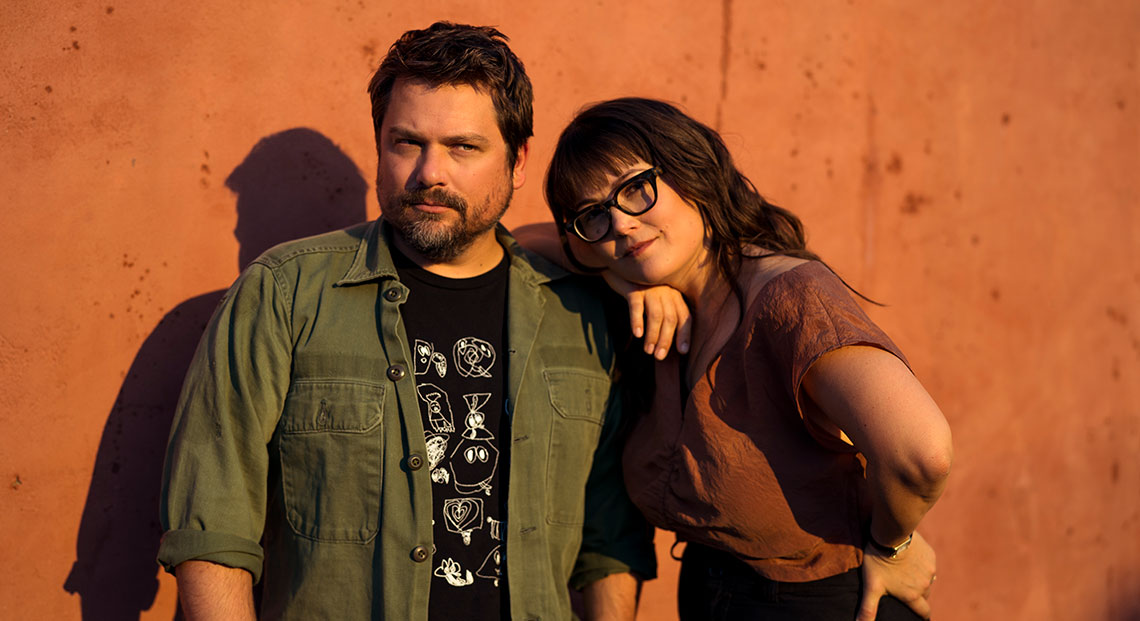 Watkins Family Hour is a collaborative performance and recording project led by Los Angeles-based siblings Sean and Sara Watkins, both of whom came to prominence in the 1990s as part of the GRAMMY-winning progressive bluegrass group Nickel Creek. Sara is also part of the all-female trio I'm With Her.
Beginning in 2002, Sean and Sara were offered a monthly residency at L.A.'s famous venue Largo, which they called the Watkins Family Hour. The gig took on the form of a variety show where the Watkins could stretch out musically, working out new material, collaborating with other players, and generally letting loose creatively between tours. Over the years, the Family Hour became a spontaneous meeting place where, on any given night, artists like Fiona Apple, Jackson Browne, Dawes, Nikka Costa and even actor/comedian John C. Reilly might sit in for a set.
Event Info
Date: Friday, January 21, 2022
Time: 7:30 p.m. ET
Sauder Concert Hall
Tickets: $40/$35/$30
Series tickets available via link below. Tickets to individual events will be available beginning Tuesday, August 3, 2021 at 9:00 a.m.
For the safety of our patrons, artists and staff, the following precautions are being observed in response to COVID-19:
At this time, all patrons and staff will be required to wear face masks while indoors on campus. We will continually monitor and adjust the need for this requirement based on county vaccination rates and transmission rates.

At this time, we will not be limiting seating capacity. Extra seats can be purchased if you would like additional buffer seating.

The performance venues are well ventilated and air is exchanged frequently.

The facilities will be thoroughly cleaned before and after each performance, and hand sanitizing stations will be provided throughout the facility.

All event staff are required to complete a daily wellness check before coming to work.

We ask that all guests follow recommendations from the CDC and do not attend a show if you have a fever, cough or respiratory symptoms, or have recently been in contact with someone who was sick.
We will continue to monitor the pandemic throughout the coming months, and make adjustments on safety protocols based on local health guidelines, transmission and vaccination rates.