Music Together RHYTHM KIDS™
A brand new Music Together experience for children K–2!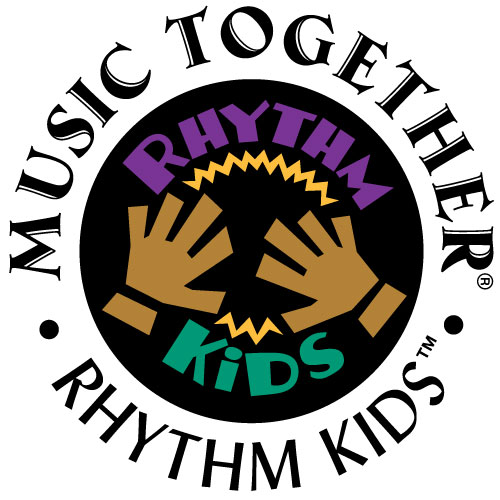 We are pleased to announce that Goshen Music Together has been selected by the international Music Together® organization as a site to pilot the new Rhythm Kids™ program!
Rhythm Kids™ K-2 is an exciting music, movement, and drumming class for children in Kindergarten through second grade (ages 5 through 8).
An exciting new addition to our Music Together® offerings!
Taught by veteran Music Together® teacher Tracey Weirich, the cost for this session is only $150 and includes:
10 weekly, 45-min. classes
Animal Collection Songbook and CDs (2 copies) each semester
Access to online video tutorials and play-alongs
Participating children will:
Learn, create, discover and explore music, movement and drumming
Experience drumming, song, and dance from around the world (Mali, Puerto Rico, Turkey, etc.)
Develop skill in improvising, soloing, conducting, composition, and improvisation
Participate in active musical games that are both enriching and totally fun!
Rhythm Kids™ follows through on the Music Together® vision to help children complete the pathway of early childhood music development from birth through age 8. As part of the Rhythm Kids™ experience, children and their grownups can enjoy drumming play and practice sessions at home with the help of online play-along videos featuring Rhythm Kids™ creator Tom Foote.
Note: Students will need their own hand drum for use at home, which we will loan for this first session or help you secure your own at a discounted price.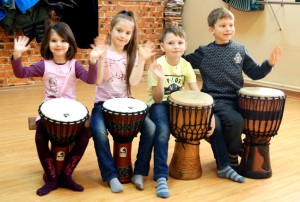 The Rhythm Kids class for Spring 2017 has been cancelled due to low enrollment. This class will be offered again in the Fall semester of 2017-18.
Tuition is $150 per child. Siblings may attend for a discounted rate of $100.
Purple Pass Concerts

Community School of the Arts students and their immediate family members may attend many events at the Music Center for free that others pay admission to attend. Identify yourself at the box office or call the Goshen College Welcome Center to claim your free tickets. For a complete listing of Purple Pass concerts, click below.