Fall 2020 CSA Choir Registration is OPEN!
We have worked hard to develop a plan for Fall 2020 that balances the intrinsic value and deep joy of participating in choral music with the reality of the pandemic in our area and, particularly, the concerns about viral exposure through group singing.
With these ideas in mind, the CSA will be offering virtual choral activities for Fall 2020 with occasional in-person meetings outdoors (as weather permits, and with masks / physical distancing), with the goal to produce choral recordings for a virtual, live-streamed concert in late November. (Shout for Joy will also work towards producing a choral recording for a virtual Festival of Carols in December.)
Each director has developed an individual approach to a virtual semester, and we're excited about the special enrichment opportunities they are exploring!
---
Highlights for Fall 2020:
Special Pricing for Fall 2020 Choir Tuition:
$75 Full Price Tuition ($50 Reduced Lunch rate/ $35 Free Lunch rate)
Additional Financial Aid may be available for special circumstances–please contact csa@goshen.edu to inquire
Rejoice (Sept. 3 through Nov. 19)
Virtual Rehearsals on Thursdays from 7:00-7:45 p.m.
Virtual Rehearsal Platform to be announced
Additional Enrichment activities in music learning, listening, and solfege (among many other things!) will be available on Google Classroom
Shout for Joy (Aug. 31 through Nov. 23)
Virtual Rehearsals on Mondays from 7:00-8:00 p.m.
Virtual Rehearsal Platform to be announced
Occasional in-person gatherings will develop skills in choral music and in choreography and music theater!
Virtual Shout for Joy Talent Show!
Each student will get a special, one-on-one coaching with Director Sandy Hill!
Sommo Voci (Aug. 30 through Nov. 15)
Rehearsals on Sundays from 4:00-5:00 p.m.
Virtual Rehearsal Platform to be announced
Occasional in-person gatherings will feature enrichment activities such as exposure to various kinds of choral music and accompanying cultural contexts
Each student will have access to multiple one-on-one coachings with Director Marcia Yost!
TECHNOLOGY EQUIPMENT

Students will need internet access, a phone/desktop computer/laptop/tablet, headphones, and a space where they can sing out loud!
For students that do not have access to these items, the CSA can assist in advising or loaning equipment on an as-needed basis
AUDITIONS for BRAND-NEW CSA choir members
Have a friend who would like to join our ensembles? Any new students to our program can contact CSA Administration at csa@goshen.edu, or call (574) 535-7849 to schedule an audition, and the corresponding director will follow up with them.
NO Audition necessary for any continuing CSA choir members (anyone who has participated in our choirs in the last two years)–even students who are graduating to the next choir!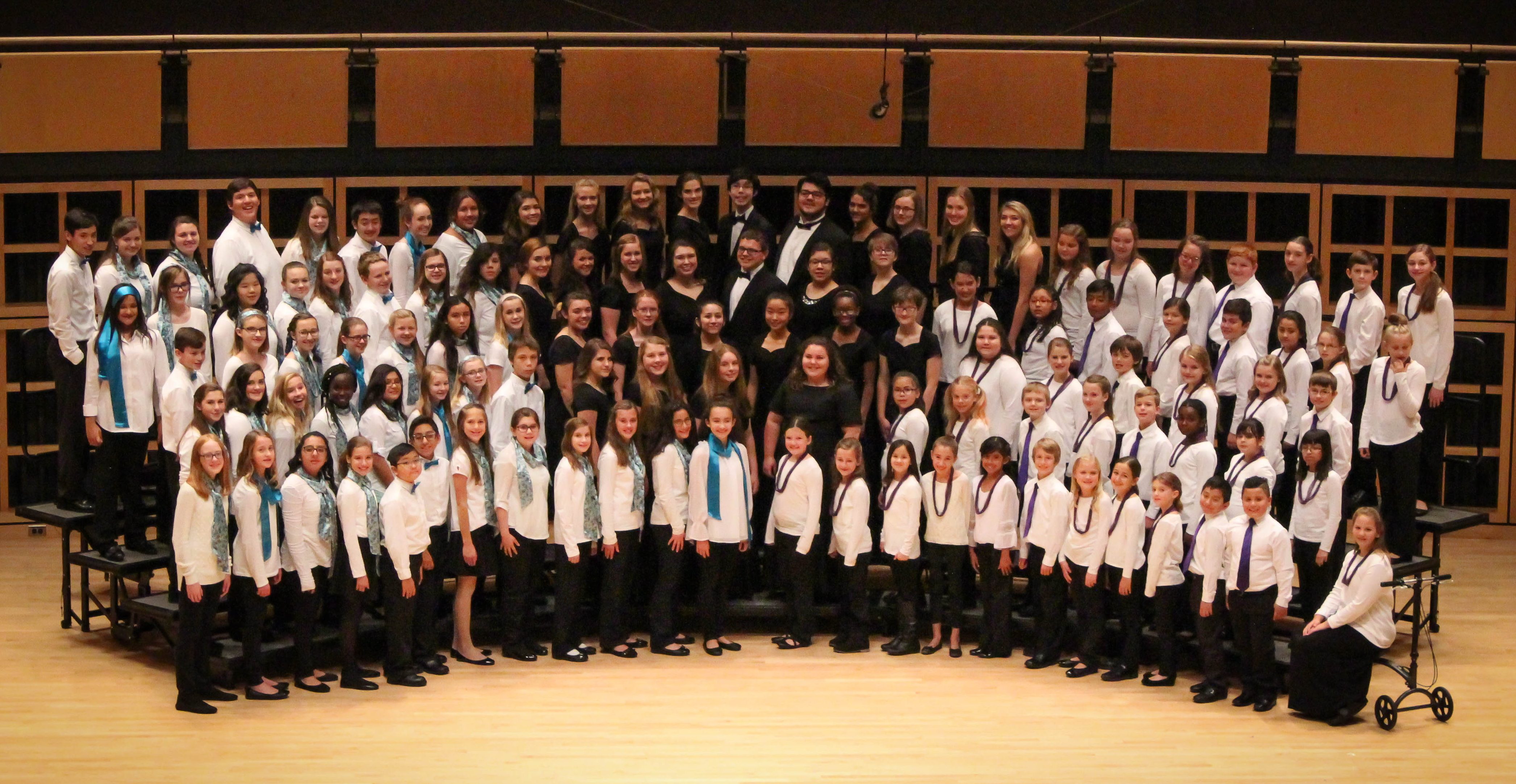 SCHEDULED AUDITIONS for Fall 2020 CSA Choirs
Please email csa@goshen.edu or call (574) 535-7849 to schedule an audition
SPECIAL AUDITION WAIVER for Fall 2020:
NO AUDITION NECESSARY for CONTINUING CSA Choir members!
---
Auditions may be held virtually, and may run 10-15 minutes long. Registration information for choirs will be shared prior to and after auditions take place. Please see individual pages for audition repertoire requirements.
Singing together provides a way of building musical skills while forming meaningful and lasting friendships! The Community School of the Arts offers three choirs for students in third through twelfth grade. Auditions are held at the Music Center each fall and spring: for more information about how you or a friend can get involved, contact CSA Director Mary Rose Norell at (574) 535-7849 or csa@goshen.edu.