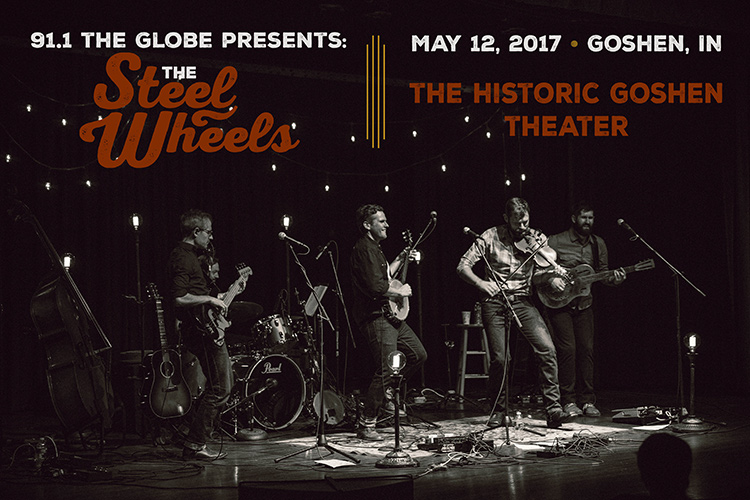 The Steel Wheels, an Americana band with Mennonite roots, will return to Goshen on Friday, May 12 at 7:30 p.m., for a concert sponsored by the Performing Arts Series and 91.1 The Globe (WGCS) in the historic downtown Goshen Theater
The Steel Wheels have enthralled audiences across the country with their heady brew of original, soulful mountain music for almost a decade. Based in the Blue Ridge Mountains of Virginia, the band blends old-time musical traditions with their own original sound.
Trent Wagler's weathered tenor is joined by bell-clear four-part harmonies inspired by a shared Mennonite heritage. Add to this Eric Brubaker's lively and evocative fiddle, Brian Dickel's grounded yet buoyant upright bass, and Goshen-native Jay Lapp's signature mandolin style, and it's no surprise that The Steel Wheels have burst onto the Americana scene, becoming festival favorites and selling out venues across the country.
Performance: The Steel Wheels
Series: Other
Date: May 12, 2017 @ 7:30 pm
Location: Goshen Theater
Pricing: $25
Tickets: Available March 15, 2017 at the Box Office or by phone at (574) 535-7566