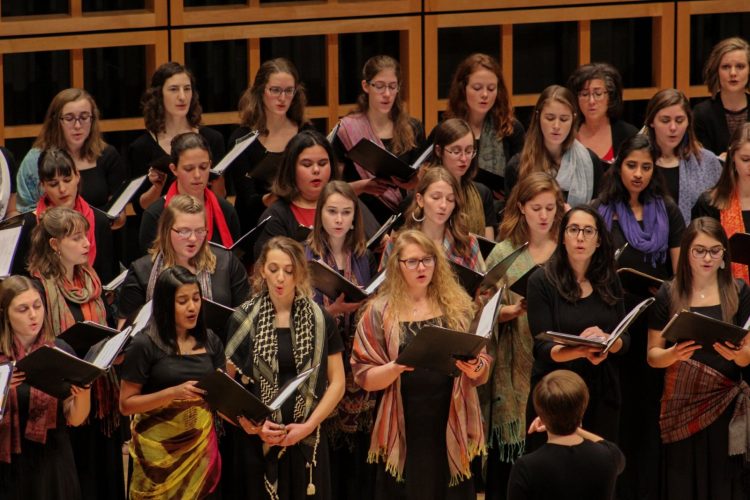 Goshen College's Voice of the Earth choir will be joined by invited treble choral ensembles for a day of workshops and rehearsals, culminating in an evening concert in Sauder Concert Hall. Voices of the Earth is directed by Marcia Yost.
Performance: TrebleFest Festival Choral Concert
Series: Music Dept/Music Center Concerts
Date: October 22, 2019 @ 7:30 pm
Location: Sauder Concert Hall
Pricing: $8 adults, $6 seniors/students. GC faculty/staff/students free with ID.
Tickets: Available September 9, 2019 at the Box Office or by phone at (574) 535-7566