CSA Orff-Schulwerk Offerings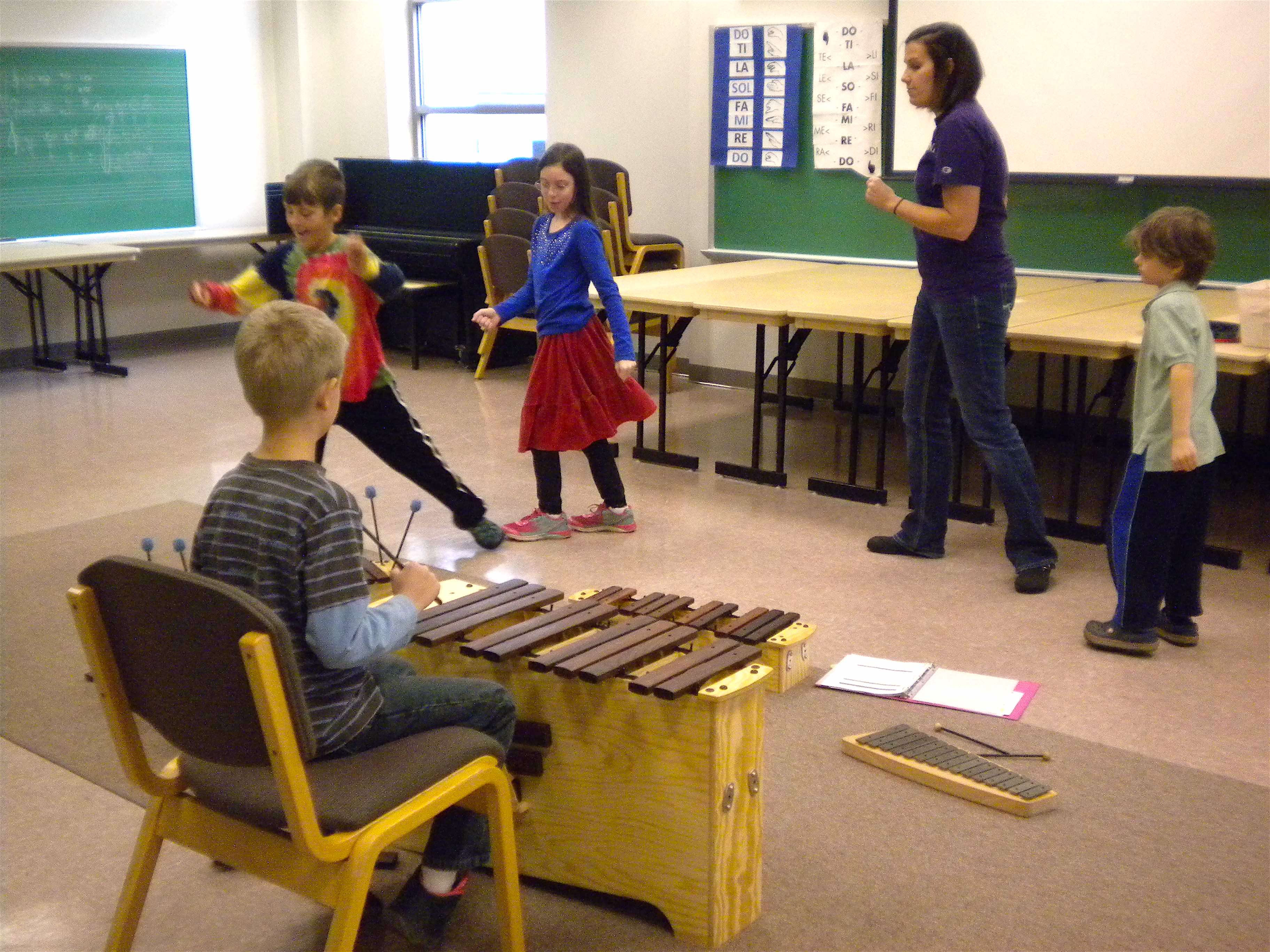 The CSA Orff Ensemble is a music ensemble for grades 2-5 centered around the teachings of the Orff-Schulwerk school. The ensemble is also directed by Ashley Unruh.
In an Orff-Schulwerk ensemble, students learn music through what they do instinctively: play! Students will create movement, improvise melodies, sing a variety of music, explore musical ideas, and more!
A typical class session would begin with some type of created movement to establish a rhythm in the body. Next, words or a melody would be added to create a song or speech piece. Taking this piece further, we may chose to improvise on the xylophones to the rhythm of a short poem or perhaps we would create our own speech piece and add a melody to the words. The possibilities are endless in an Orff Schulwerk ensemble, because it all depends where the music takes us!  
Orff Ensemble Registration Information
Tuition: $150 per semester, plus the family registration fee
Registration Deadline: Friday, August 18, 2017
Class Day/Time: Mondays from 4:15 – 5:00 p.m. in Music Center 110
Class Dates: TBD. Family and friends are invited to attend and participate!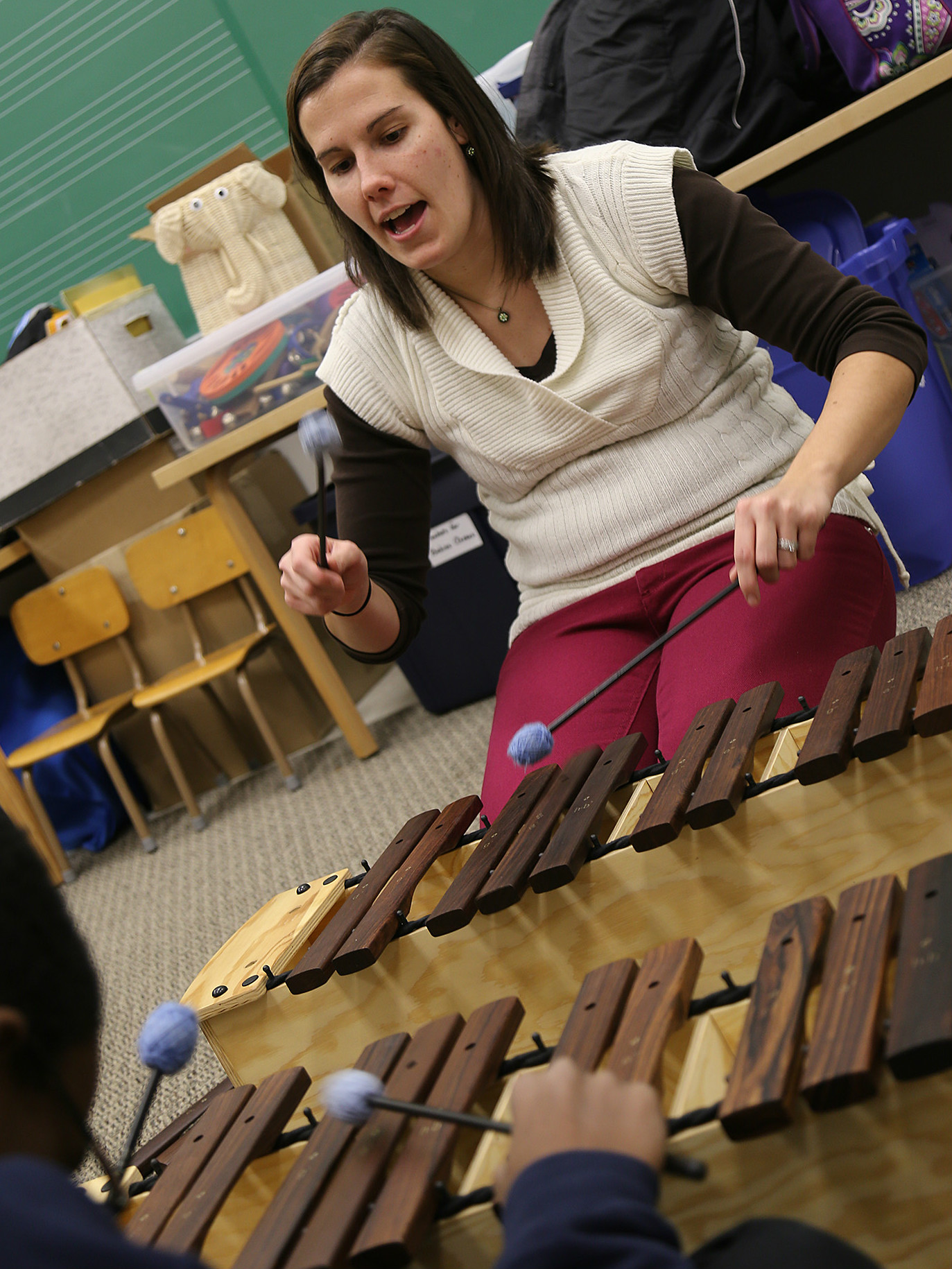 The Community School of the Arts is pleased to offer two Orff-Schulwerk based courses to CSA families, taught by local music teacher Ashley Unruh.
The Orff-Schulwerk, or simply the Orff Approach, is an approach to music education for children developed by German composer Carl Orff in the early 20th century. It combines music, movement, drama, and speech into lessons that overlap with the way that children typically play, making it a "child-centered way of learning music."
Using the Orff Approach, Ashley Unruh will work with you or your child on music concepts such as steady beat, improvising, rhythm patterns and melodic patterns using movement, xylophones, singing and drumming. These 30-minute private lessons meet weekly, and a semester of instruction includes 12 lessons.
Tuition and Registration
Registration after the deadlines listed will result in a late fee. Lessons begin the week of August 21, 2017.
Orff Music Lessons: $366 (15 weeks), plus family registration fee. Registration Deadline for lessons is Friday, August 18, 2017.
CSA Orff Ensemble: $150 per semester, plus family registration fee. Registration Deadline for Orff Ensemble is Friday, January 20, 2017.
Financial aid is available to families with need. Strong preference will be given to those who apply for scholarships by August 11, 2017; there is no guarantee for consideration of scholarship if applying after August 11. Scholarship is available for Spring semester, though on a much more limited scale. Spring semester applications for new recipients are considered on a rolling basis.

Community School of the Arts students and their immediate family members may attend many events at the Music Center for free that others pay admission to attend. Identify yourself or call the Goshen College Box Office to claim your free tickets. For a complete listing of Purple Pass concerts, click below.