CSA Youth Honors Orchestras
Tuesdays 7:00-8:00 p.m.
Grades 6-9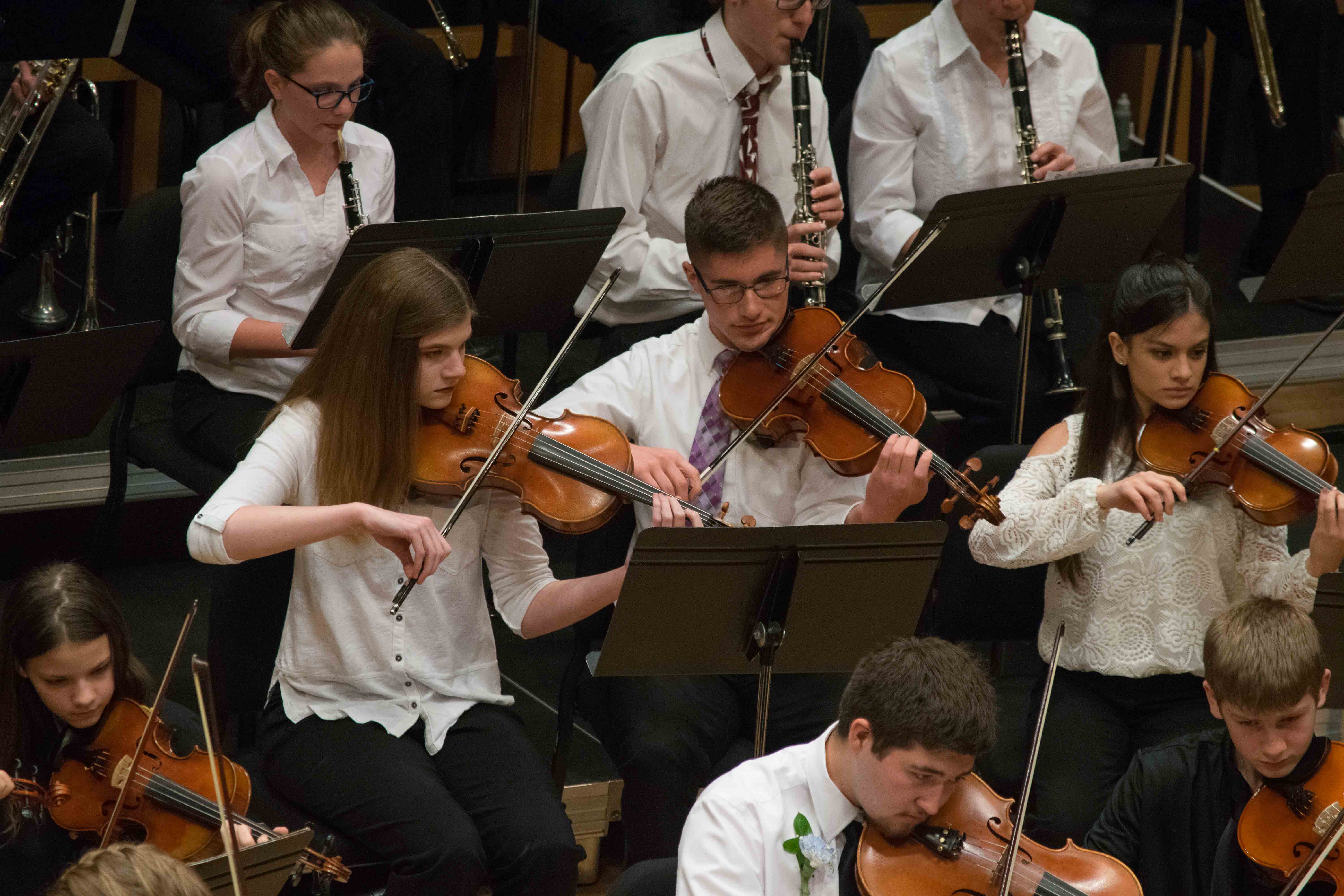 Tuesdays 8:00-9:15 p.m.
Grades 9-12
The Elkhart County Youth Honors Orchestra (YHO) has a long tradition of excellence in Elkhart County, launched by the Elkhart County Symphony Association and currently housed at the Goshen College Music Center. There are two orchestras: the Youth Honors Concert Orchestra for strings (grades 6-9), and the Youth Honors Symphony Orchestra for strings, brass, woodwinds, and percussion (grades 9-12).
Spring 2021 Rehearsals: YHCO (Tuesdays 7:00-8:00 p.m.); YHSO (Tuesdays 8:00-9:15 p.m.)
To participate in the YHO program:
All students: Bring completed YHO Registration Form to first rehearsal or submit with audition video
New students: Audition by

video submission

. Please see below for audition requirements.
Spring 2021 Important Dates:
1st Rehearsal is for YHCO/YHSO is Tuesday, January 19, 2020
The Spring YHO Concert is on Tuesday, May 11, at 7:30 p.m. in Sauder Hall
For more information about the Youth Honors Orchestras, please contact CSA Program Director Hillary Harder at yho@goshen.edu or (574) 535-7341.

Auditions for Spring 2021 Season
Participation in YHCO is open by audition to any interested Elkhart County string students in grades 6-9; participation in YHSO is open by audition to any interested string students in grades 9-12. Please note: due to COVID-19 related concerns around aerosol distribution of wind and brass instruments, the YHO program is only open to string players at this time.
---
Spring 2021 Audition Schedule
Video Auditions:
Required for any NEW YHO students, or students wishing to move up to YHSO from YHCO
Please send private YouTube link (preferred) or video file to yho@goshen.edu
In the text of your email please include your name, grade, school, and instrument. Please attach your completed YHO Registration Form to the email.
Please submit your video audition by Tuesday, January 12, 2021.
Audition Requirements:
---
Questions?: Please contact CSA Program Director Hillary Harder at yho@goshen.edu or (574) 535-7341.
Victoria Petrak, YHO Musical Director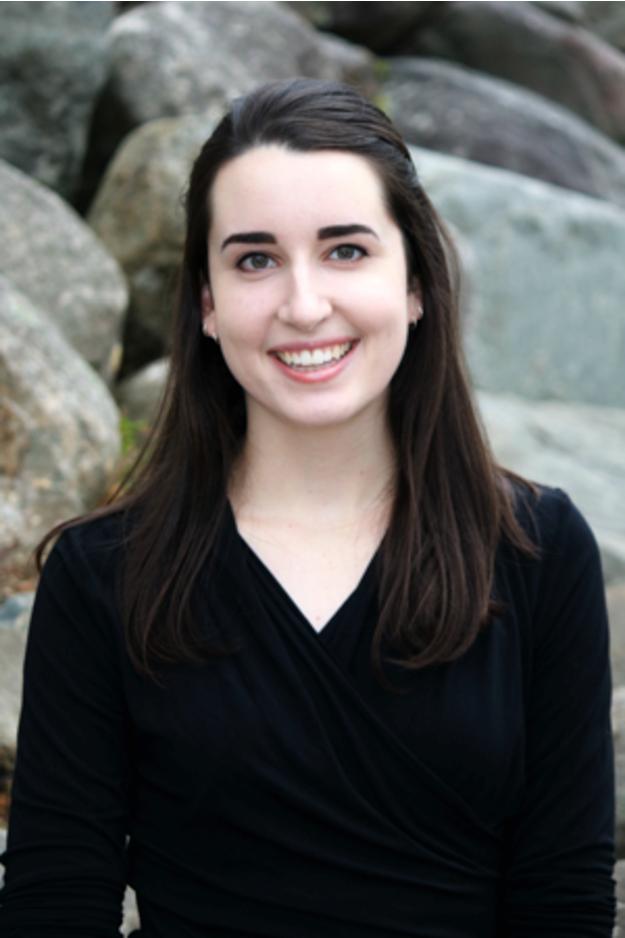 Victoria Petrak is a conductor, performer and educator recently appointed Director of Orchestras for Concord Community Schools in Elkhart. She recently completed her Masters degree in Orchestral Conducting at Kent State University under the instruction of Dr. Jungho Kim, while teaching orchestra in the Shaker Heights School district. Previously, she earned her BM in violin performance and BME in music education at Baldwin Wallace University where she studied violin with Dr. Julian Ross and Katherine Bormann. Victoria's conducting education has included study with Octavio Más-Arocás and Tiffany Chang, and master classes in the United States and Europe with Howard Williams, John Farrer, Markand Thakar, and Kevin Noe.
While studying at Kent State University, Petrak worked with Kent State University Orchestra, Opera Production and Scenes, and New Music Ensemble. Additionally, Victoria is on faculty at Camp Encore/Coda in Sweden, Maine and conducts the Philharmonia Orchestra, teaches private lessons and coaches chamber music. Previously, she taught middle school band in Lakewood City Schools, and was an ensemble manager and assistant at Interlochen Arts Camp.
Victoria has been assistant conductor to Donna Jelen at Shaker Heights High School, assistant to Octavio Más-Arocas for the Baldwin Wallace Symphony Orchestra and Conservatory Summer Institute orchestras. She was chosen as the first guest conductor for the Contemporary Youth Orchestra under the direction of Liza Grossman, and conducted the United States premiere of Fay Wang's The Play of Toys. An advocate for contemporary music, Victoria has conducted multiple world premieres with the Baldwin Wallace Symphony Orchestra, BW Brass Ensemble fanfare project, and the premiere of Scott Little's opera Story of an Hour with the Kent State University Opera scenes program. She hopes to continue to diversify the repertoire performed by orchestras, and increase the accessibility of orchestral music. As a performer, Victoria enjoys playing in orchestra and has toured Europe with the International Youth Symphony Orchestra, as well as performed with the National Music Festival Orchestra, and Baldwin Wallace Bach Festival Orchestra.