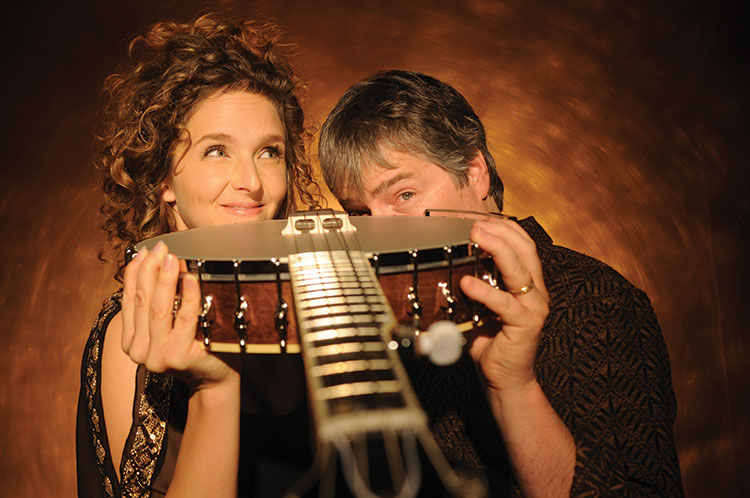 Béla Fleck and Abigail Washburn, "the king and queen of the banjo" (Paste Magazine), have a musical partnership like no other. Béla Fleck is a 15-time GRAMMY® winner who has taken the instrument across multiple genres, and Abigail Washburn a singer-songwriter and clawhammer banjo player who re-radicalized it by combining it with Far East culture and sounds. Together, Fleck and Washburn take audiences on a captivating musical journey using seven different banjos, blending Appalachian folk, bluegrass and jazz elements, influenced by Washburn's work in folk music diplomacy in China.
Whether at home, on stage or on record, their deep bond, combined with the way their distinct musical personalities and banjo styles interact, makes theirs a picking partnership unlike any other on the planet.
Performance: Béla Fleck & Abigail Washburn
Series: 2023-24 Performing Arts Series
Date: April 13, 2024 @ 7:30 pm
Location: Sauder Concert Hall
Pricing: $50/$45/$40
Tickets: Available August 1, 2023 at the Box Office or by phone at (574) 535-7566
Purchase Tickets for Béla Fleck & Abigail Washburn
Notes about this event:
Series ticket packages are on sale now.  Order online at goshen.edu/tickets. Individual tickets, if available, will go on sale Tuesday, August 1, 2023.