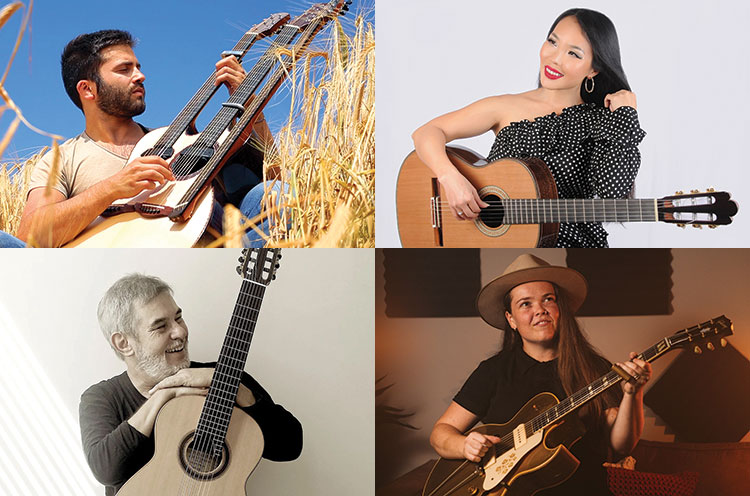 International Guitar Night is the world's premier touring guitar festival, each show bringing together the most interesting and innovative acoustic guitar luminaries in the world for a special evening of solos, duets and quartets that highlight the dexterity and diversity within the world of acoustic
guitar. The 24th-anniversary lineup includes Luca Stricagnoli from Italy. The amazing acoustic rock interpreter will perform on his custom 3-neck guitar. Vietnamese Thu Le's nylon string artistry stretches from classical to contemporary. Brazilian Marco Pereira, the master composer and performer, first toured with International Guitar Night in its early days and returns for his final go-round in 2024. And Australian Minnie Marks, the irrepressible blues slide guitarist and singer, is not only new to International Guitar Night but will be making her North American debut.
Performance: International Guitar Night
Series: 2023-24 Performing Arts Series
Date: March 9, 2024 @ 7:30 pm
Location: Sauder Concert Hall
Pricing: $35/$30/$20
Tickets: Available August 1, 2023 at the Box Office or by phone at (574) 535-7566
Purchase Tickets for International Guitar Night
Notes about this event:
Series ticket packages are on sale now.  Order online at goshen.edu/tickets. Individual tickets, if available, will go on sale Tuesday, August 1, 2023.