Goshen College Piano Camp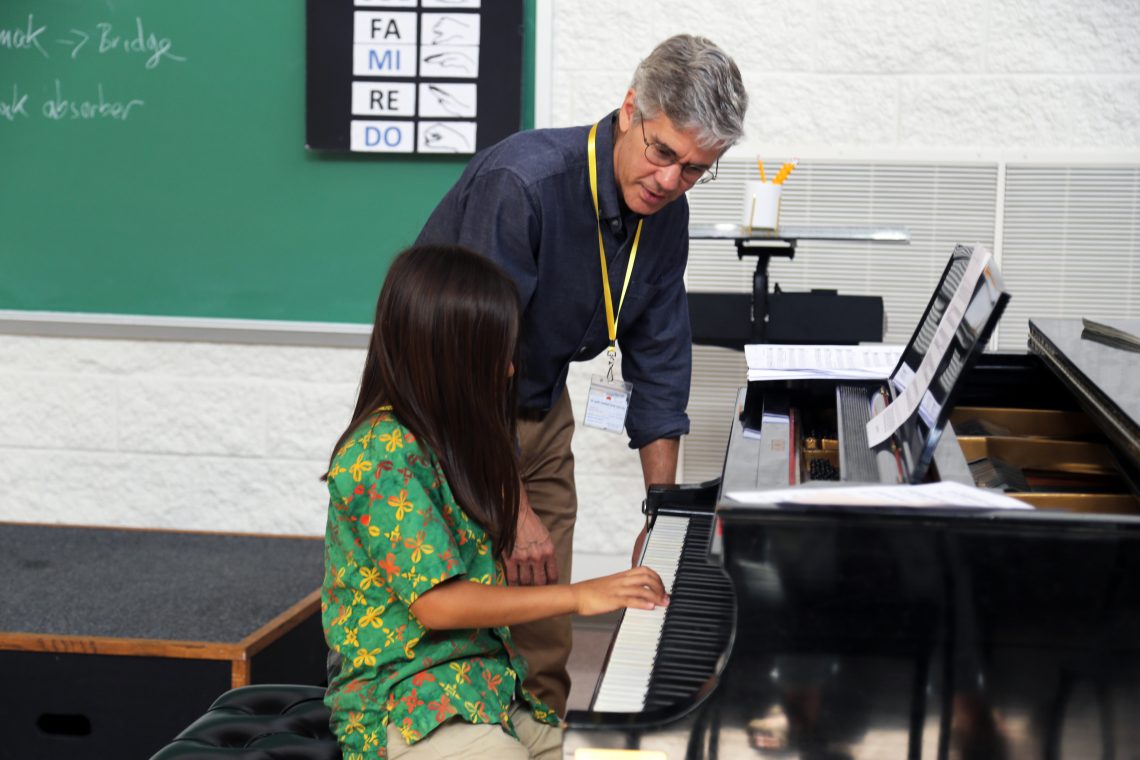 Camp Dates: June 11-15 (day camp)
Registration Deadline: Friday June 2
Tuition: $225 (scholarship available for Reduced/Free Lunch)
Registration Fee: $25 (waived if registering by May 12!)
Age: rising 4th grade through 2023 HS grads
Prerequisite: Current and 2+ years of private piano instruction required
Required Repertoire: Students will bring a polished solo piece to perform
Lunch and snacks are provided!
---
Calling all piano players! Looking for a summer camp to hone your skills, learn some fantastic piano duets, perform in Goshen College's Rieth Recital Hall and Elkhart's beautiful Ruthmere historical home, and make friends with other musicians? Then the 2023 Goshen College Piano Camp is the place for you! Come join us Sunday June 11 through Thursday June 15 for a day camp at the Goshen College Music Center. The camp is hosted by the Goshen College Music Department and the GC Community School of the Arts, and all events on campus will be free and open to the public.
The 2023 Goshen College Piano Camp kicks off on Sunday June 11 with a Faculty Recital, featuring Dr Matthew Hill, and Drs Luke and Mary Rose Norell. On Tuesday June 13, Guest Artist Kairy Koshoeva will present a recital, and will also offer a masterclass to campers. Students will come to camp prepared with a solo piece to perform, but will also be assigned a piano duet to learn and perform over the course of the camp. Student performances include a final duet recital in Rieth Recital Hall (June 15), daily masterclass performances for Guest Artist Dr. Koshoeva or camp faculty, and a special field-trip performance at the incredible Ruthmere historical home in Elkhart (June 14).
Each morning, students will take part in music courses (Music History, Music Theory, and Musicianship), have practice sessions, come together for a group discussion session on a piano-related topic, and engage in social activities around campus. The afternoons will consist of studio classes, solo and duet practice time, and special events, such as the Guest masterclass, Guest artist recital, Ruthmere recital and final camp recital.
Tuition is $225, with financial aid available for those who qualify for Free or Reduced Lunch, and scholarships offered to returning campers from the 2022 camp. Lunch in the GC cafeteria and snacks are provided. The Registration fee is $25, but will be waived if registering on or before May 12. The Registration deadline is Friday June 2.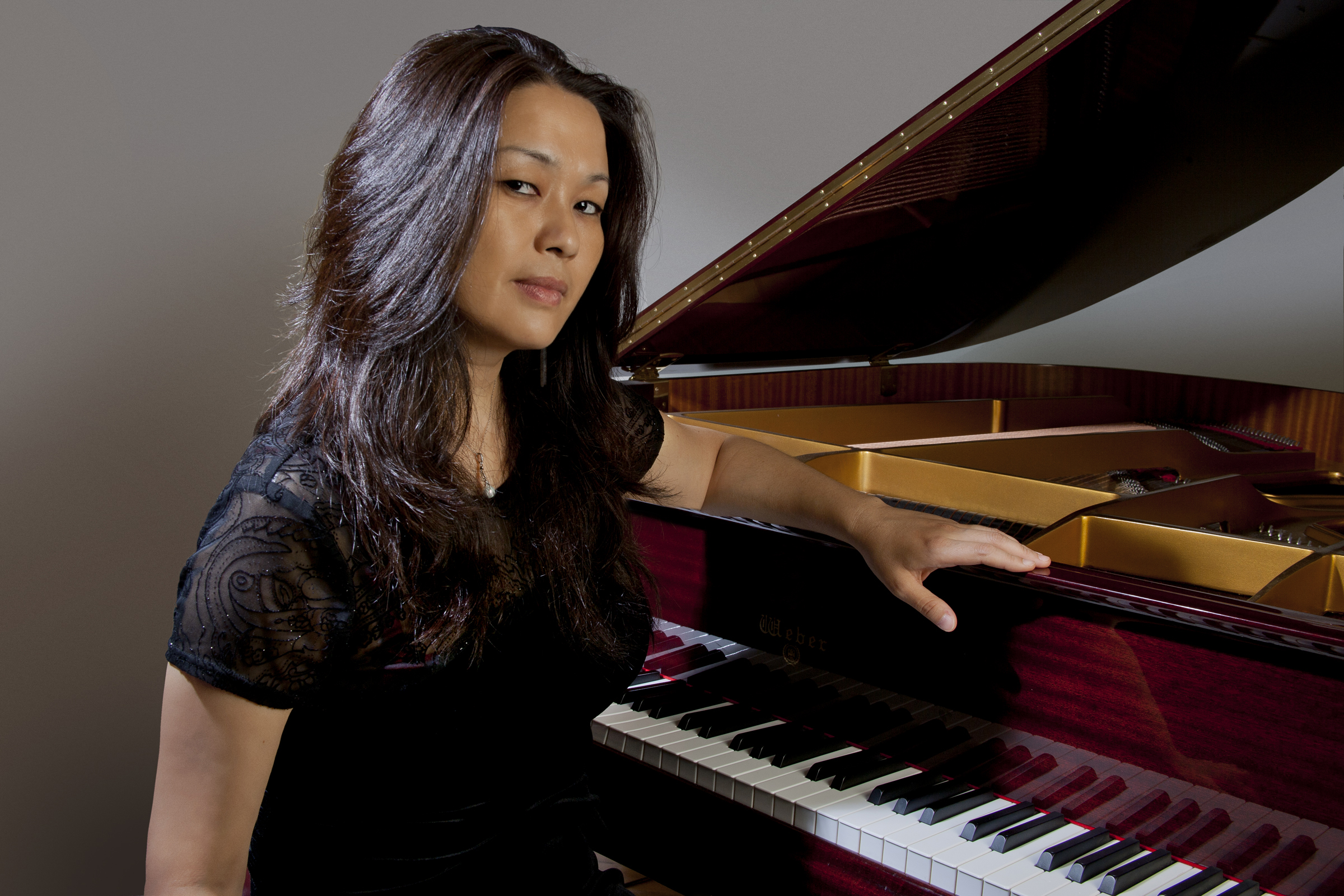 Kairy Koshoeva, on the faculty of the New School for Music Study since 2015, holds a Doctorate in Musical Arts from the University of Missouri, Kansas City, in addition to Bachelor's and Master's degrees from the Gnessin Academy of Music in Moscow and an Artist's Diploma from the Oberlin Conservatory of Music. Dr. Koshoeva has garnered awards from around the globe including top prizes at the International Piano Competition in Vicenza, Italy, the N. Rubinstein Competition in Paris, the Gold Medal at the 2004 Rachmaninoff Awards in Moscow, and first prize at the Chautauqua Music Festival concerto competition in New York.
She has studied with such great musicians as Bella Zubok, Faina Kharmatz, Michael Burshtin, Vera Nosina, Monique Duphil and Robert Weirich; and had the privilege of being coached by renowned pianist Lazar Berman in Weimar Master Classes.
Dr. Koshoeva has played internationally in Israel, France, Germany, Russia, Turkey, Switzerland, as well as in the United States. She has performed as a soloist with many prominent orchestras including the Kansas City Symphony and the Chautauqua Music Festival, as well as the National Symphony of Kyrgyzstan and orchestras in Houston and Jefferson City. She has also performed with the Moscow chamber orchestra "Cantus Firmus."
Dr. Koshoeva has been the recipient of major awards for performances in collaboration with the Owen/Cox Dance Group. In 2013 she was awarded the prestigious title of Honored Artist of Kyrgyzstan. In 2019 The Royal Academy of Music honored her as a Teacher of Distinction in Carnegie Hall. Most recently she won First Prize at the 2020 "Musica Classica" International Competition in Moscow, Russia.