About Rejoice
The Rejoice Children's Choir was formed in 2004.  Students in grades 3-5 from all over Elkhart and St. Joseph Counties earn membership in this outstanding choral ensemble for children through successful audition. Participants sing a variety of repertoire and learn about the art of choral music, healthy vocal technique, and musicianship. Rejoice had the honor of performing Carl Orff's Carmina Burana with the Goshen High School and Goshen College Combined Choirs in 2013. With multiple performances every year in the phenomenal Sauder Concert Hall of the Goshen College Music Center, the Rejoice Children's Choir and its director Kristin Kauffman offer students an unforgettable musical experience.
More Information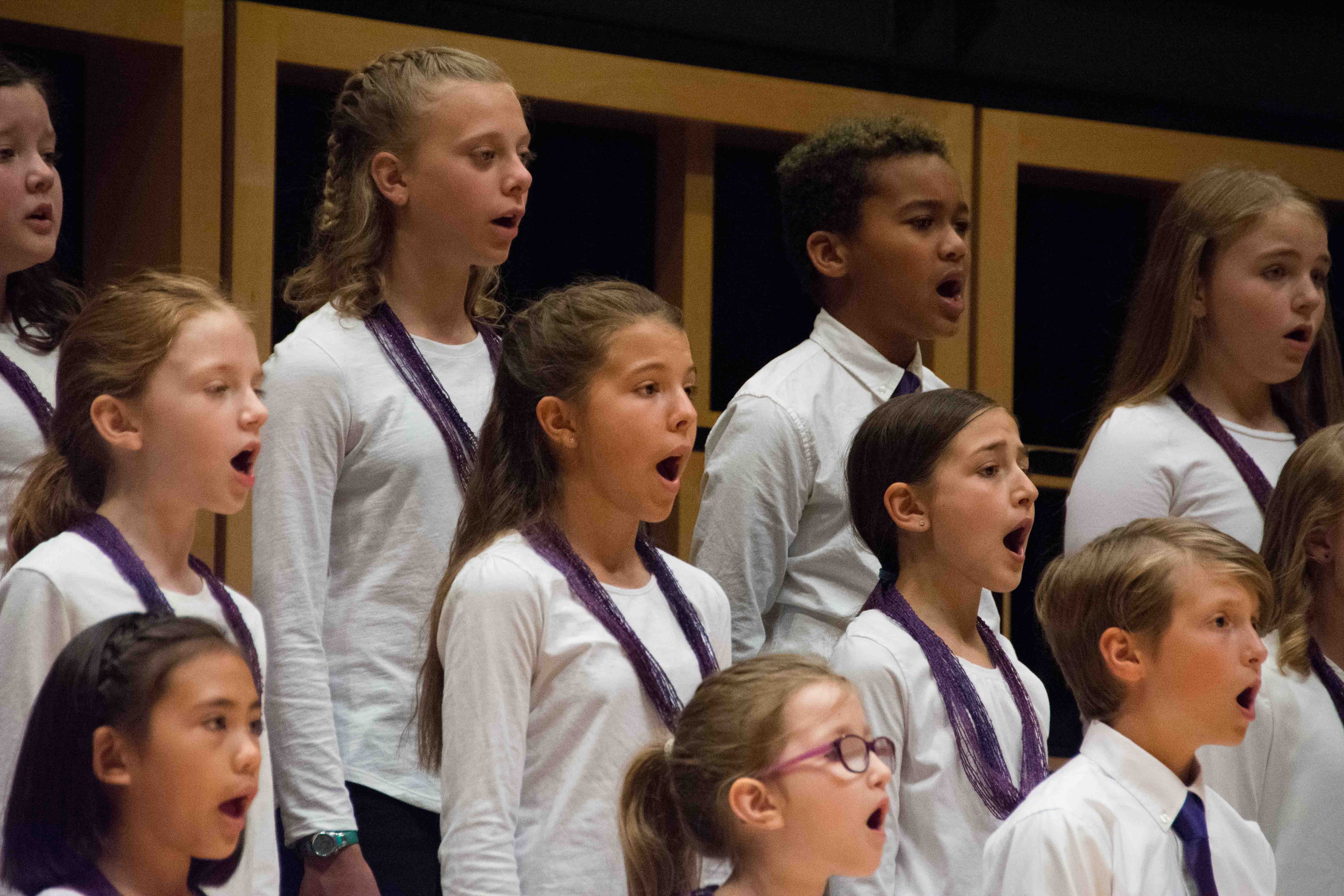 Age: For children in grades 3-5.
Rehearsals: Thursdays from 7:00-8:15 p.m. starting week of August 21. (NOTE: First rehearsal is WEDNESDAY, August 24 7:00-8:15 p.m., with subsequent rehearsals taking place Thursdays. See full rehearsal schedule here.)
Rehearsal Location: Goshen College Music Center – Choir Room, MC 153.
Cost: $100/semester. Financial aid available. 
Rehearsal & Performance Expectations | Concert attire information
2022-23 Performances
Fall Concert: Sunday, November 13, 2022 at 4:00 pm in Sauder Concert Hall.
Spring Concert: Sunday, May 7, 2023 at 4:00 pm in Sauder Concert Hall.
CSA Choir Auditions for the 2022-23 School Year
NOTE: Singers who have sung in any of our choirs previously do NOT need to re-audition this year! Auditions are only for singers who are new to our program.
In-Person Auditions
Please come to the Goshen College Music Center during any of the following time slots to audition in person. You do NOT need to schedule a time, just walk in!
Monday, August 15 6:30 – 8:00 p.m.
Monday, August 22 6:30 – 8:00 p.m.
AUDITION REQUIREMENTS:
Rejoice (grades 3-5): No need to prepare anything in advance. Singers will sing a simple, familiar song such as "Happy Birthday" and will listen to a sung line and sing it back.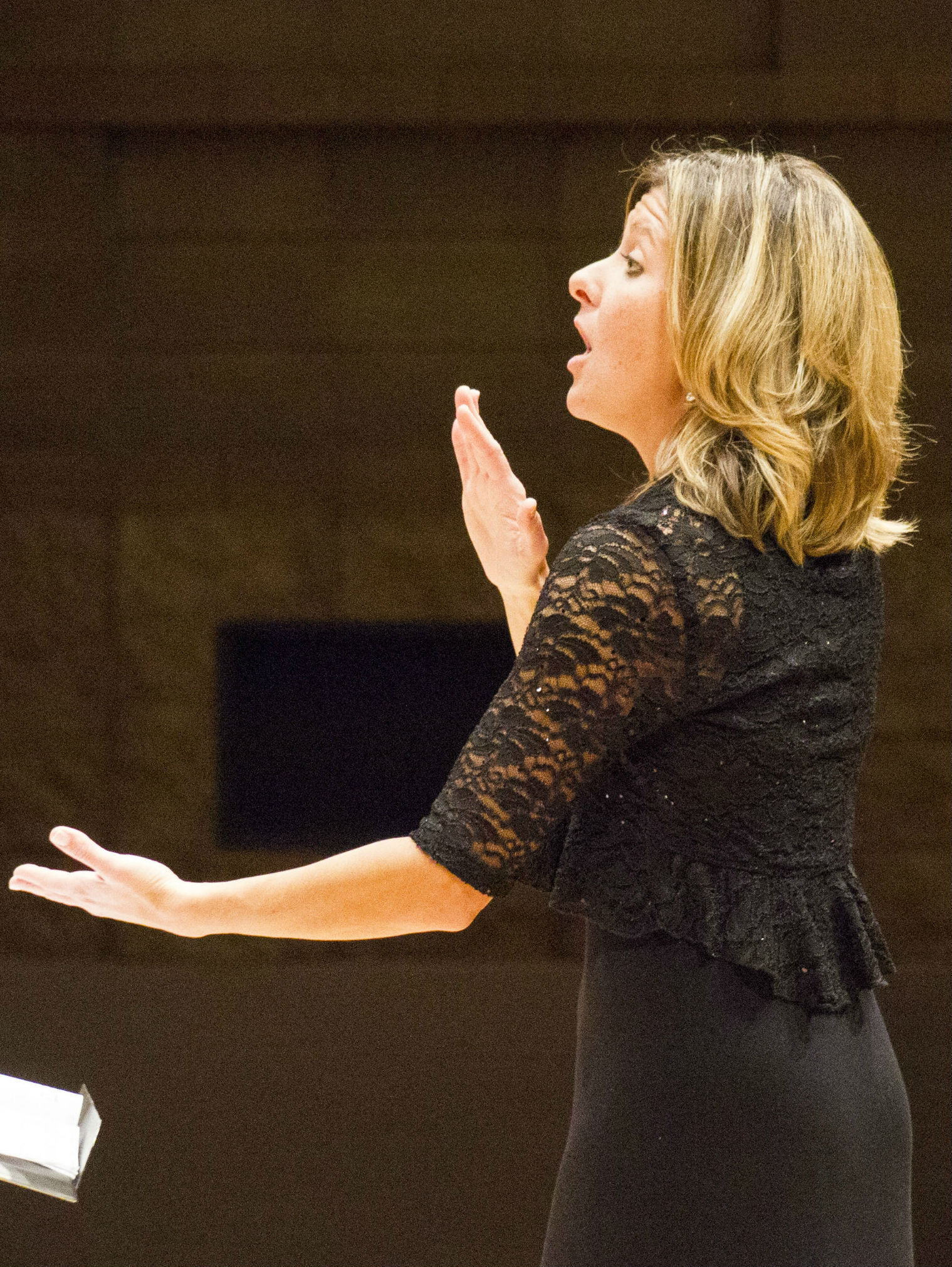 KRISTIN KAUFFMAN is a graduate of Goshen College with a Bachelor of Arts degree in K-12 Music Education. She served as Choral Director at Central Noble High School and Middle School in Albion (Ind.) from 2000-2004 where she also provided private voice instruction and taught courses in Music Theory and Musical Theater. Kristin has privately taught students throughout Elkhart and St. Joseph counties and currently teaches voice at Fairfield Junior/Senior High. Beyond the classroom, Kristin is an adjudicator with the Indiana State School Music Association, a guest song leader for area retreats and conferences, and a clinician who was selected by the Indiana Music Education Association as the guest conductor for the 2017 Circle the State with Song Elementary Choral Festival. She is a member of Belmont Mennonite Church in Elkhart (Ind.) where she is active in music leadership. This is Kristin's 11th season as Director of the Rejoice Children's Choir and her 2nd season as Director of Sommo Voci.