This auditioned ensemble is open to all area choral students in grade 9-12, and is a select group of 16-32 students depending on auditions. The literature is varied – everything from Byrd to Mozart to Whitacre to Jazz.  Sommo Voci performs home concerts in Sauder Concert Hall as well as at several other venues throughout the area. There will be a dedicated effort to support the wonderful choral programs in our area. All members of this choir must be a member of his/her current high school choral/music program.
More Information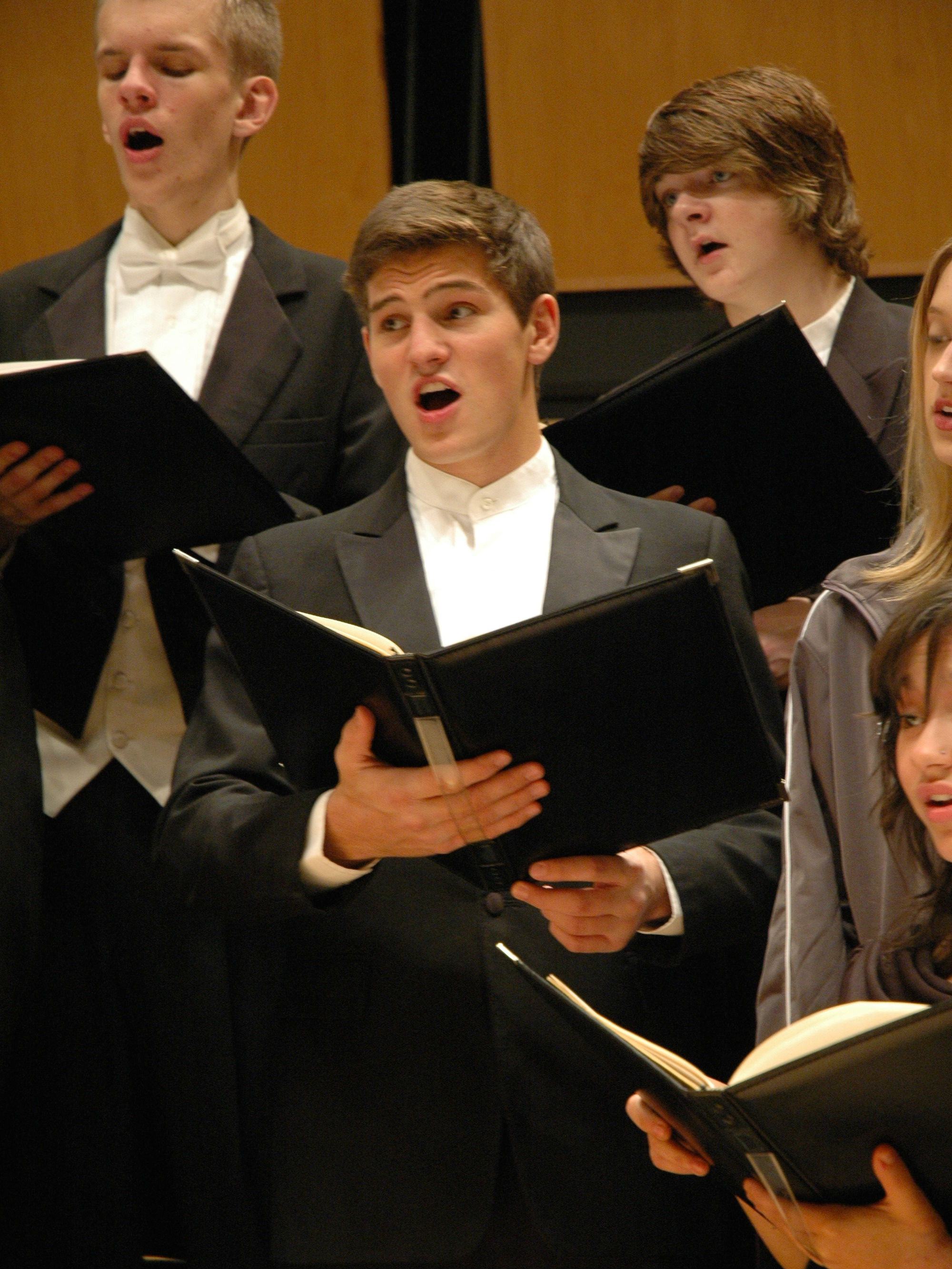 Age: For students in grades 9-12.
Rehearsals: Sundays from 4:00-5:30 pm starting August 29, 2021.
Rehearsal Location: Goshen College Music Center – Choir Room, MC 153.
Cost: $100/semester. Financial aid available. 
2020-2021 Performances
Fall Concert: Sunday, November 14, 2021 at 4:00 pm in Sauder Concert Hall.
Spring Concert: Sunday, May 15, 2022 at 4:00 pm in Sauder Concert Hall.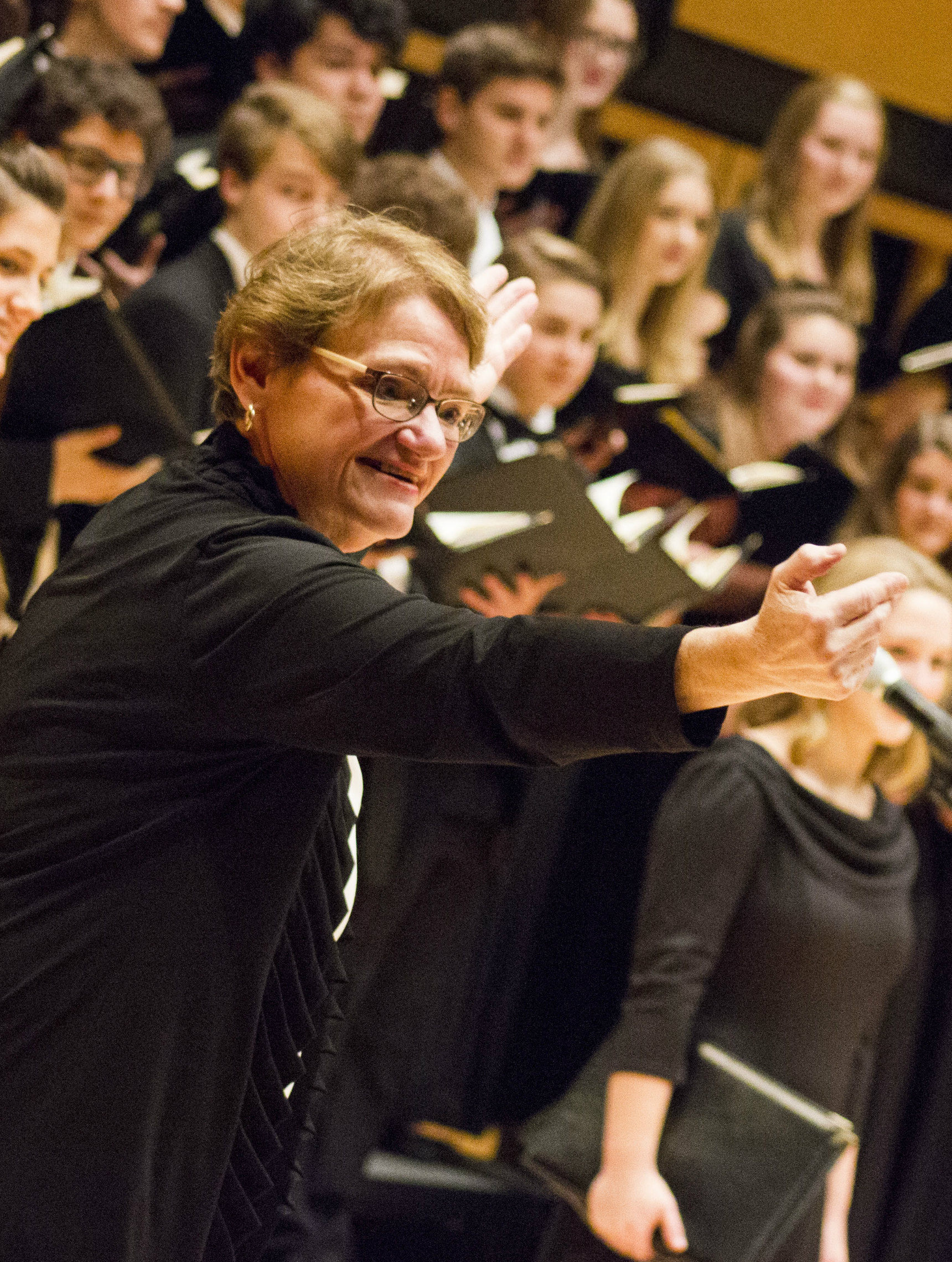 Learning the joy of music at a very young age, Sommo Voci director Marcia Yost continued her study of music throughout her school years performing in bands, choirs and orchestras.  She continued her passion for music by attending the University of Indianapolis where she received an undergraduate degree in Music Education.  She furthered her music training receiving a Master of Music degree from Western Michigan University.  In 1983, she accepted the position of Choral Director at Goshen High School where she has created a state and nationally recognized choral program. As Music Department Chairperson at Goshen High School, Yost has been instrumental in the growth of one of the finest high school music programs in the State.  Now also serving as Executive Director of the Music Center, Marcia is excited about working with the talented and dedicated music educators at Goshen College as we dream into the second decade of this wonderful Music Center.  Marcia Yost is a lifelong Goshen resident. She and her daughter Madeline live in Goshen enjoying the many musical opportunities of the area.