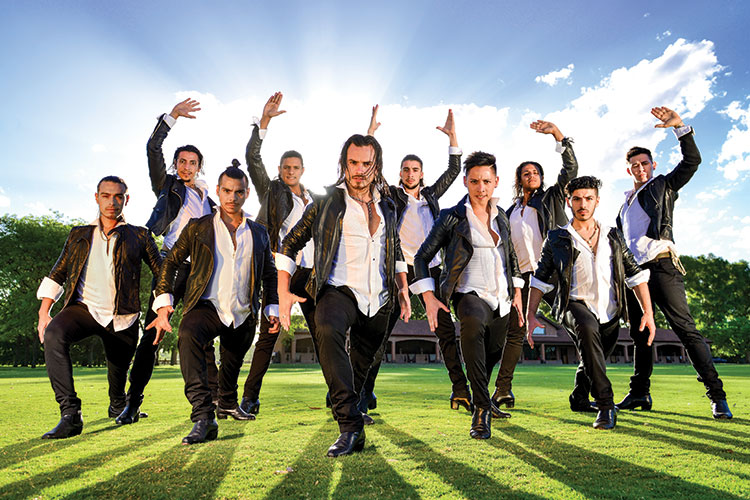 MALEVO, created by director, choreographer and dancer Matías Jaime, is a thrilling all-male group specializing in Malambo, a traditional Argentine folk dance of great virility and dexterity. The group seeks to take Malambo beyond its limits with a modern, avant-garde and transgressive approach, merging it with other dance styles like flamenco and urban percussion.
After being named an official "Cultural Ambassador to the National Identity of Argentina," special performances with Latin pop-star Ricky Martin, Cirque du Soleil, a year-long residency at Universal Studios Japan and making it to the semi-finals on the hit TV show America's Got Talent, MALEVO is excited to present a new touring performance.
Performance: MALEVO
Series: 2023-24 Performing Arts Series
Date: March 23, 2024 @ 7:30 pm
Location: Sauder Concert Hall
Pricing: $40/$35/$25
Tickets: Available August 1, 2023 at the Box Office or by phone at (574) 535-7566
Notes about this event:
Series ticket packages are on sale now.  Order online at goshen.edu/tickets. Individual tickets, if available, will go on sale Tuesday, August 1, 2023.