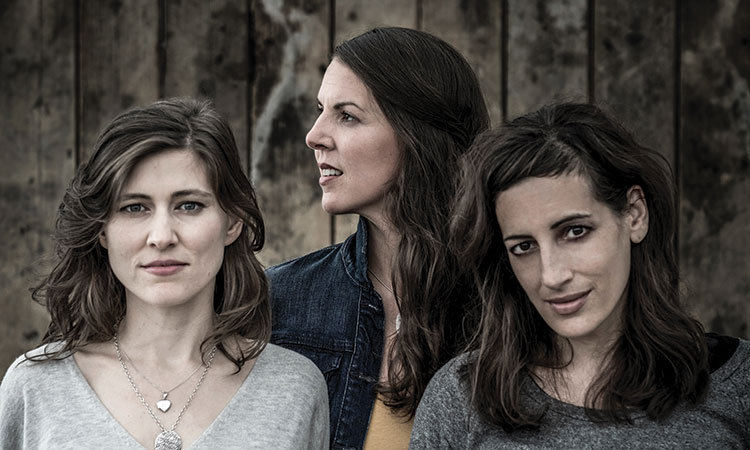 Back in Goshen by popular demand with new songs from their upcoming album, Nicky Mehta, Ruth Moody and Heather Masse bring three distinct voices that together make the achingly perfect vocal sound of the Juno award-winning Wailin' Jennys.
With beautiful, heart-stopping harmonies, uplifting repertoire and engaging stage presence, the Wailin' Jennys have delighted and charmed audiences for more than a decade. Their acoustic blend of bluegrass, folk and roots music has been featured alongside Bonnie Raitt and Rosanne Cash. Together they forge a unified folk-pop sound — all delivered with the irresistible vocal power of three.
Performance: The Wailin' Jennys
Series: 2023-24 Performing Arts Series
Date: October 27, 2023 @ 7:30 pm
Location: Sauder Concert Hall
Pricing: $55/$50/$45
Tickets: Available August 1, 2023 at the Box Office or by phone at (574) 535-7566
Purchase Tickets for The Wailin' Jennys
Notes about this event:
Series ticket packages are on sale now.  Order online at goshen.edu/tickets. Individual tickets, if available, will go on sale Tuesday, August 1, 2023.