Allegro Beginning String Ensemble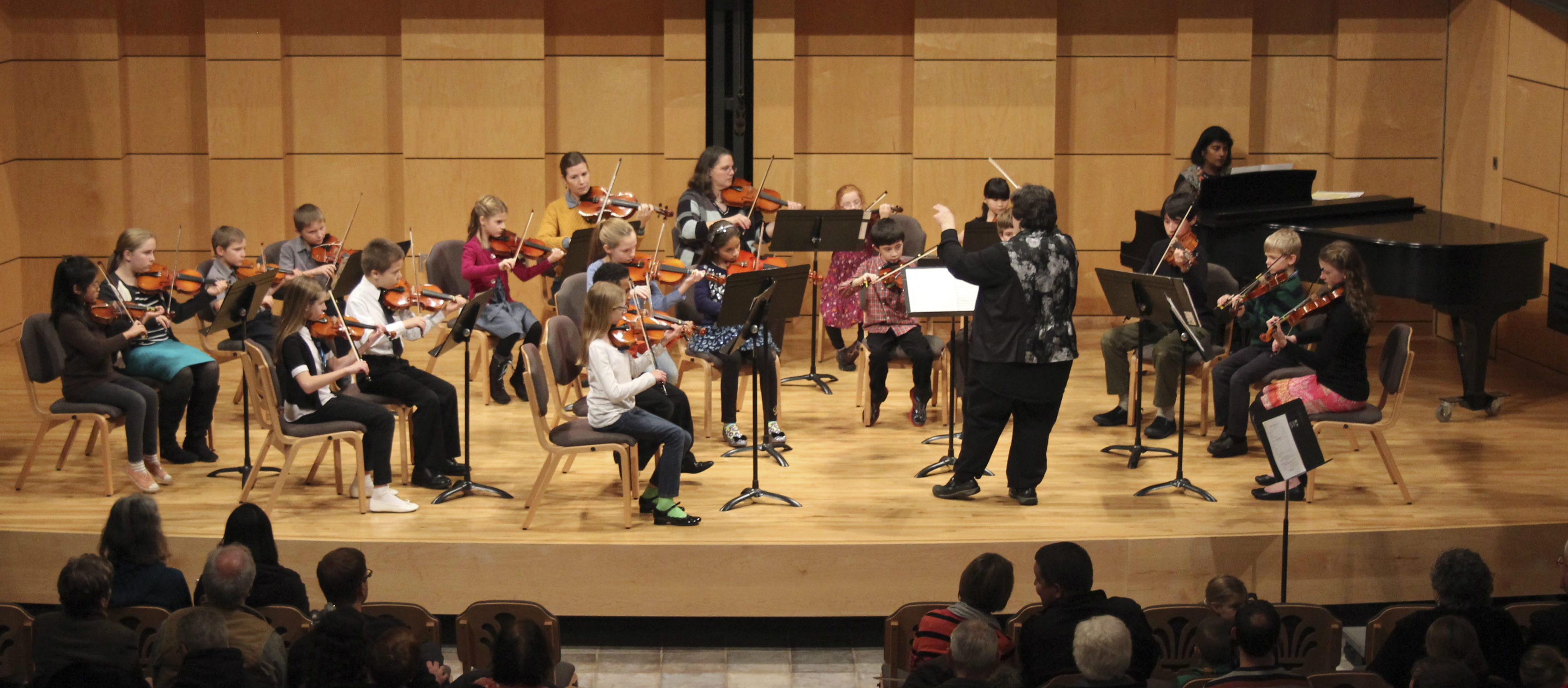 About the Allegro Beginning String Ensemble
The Allegro Beginning String Ensemble, directed by CSA Suzuki Strings Director Dr. Rosalyn Troiano, is for violin, viola and cello students in grades 2-4 with two or more years playing experience and some note reading ability. Participating students have fun playing a variety of musical styles, including classical, jazz, and world music.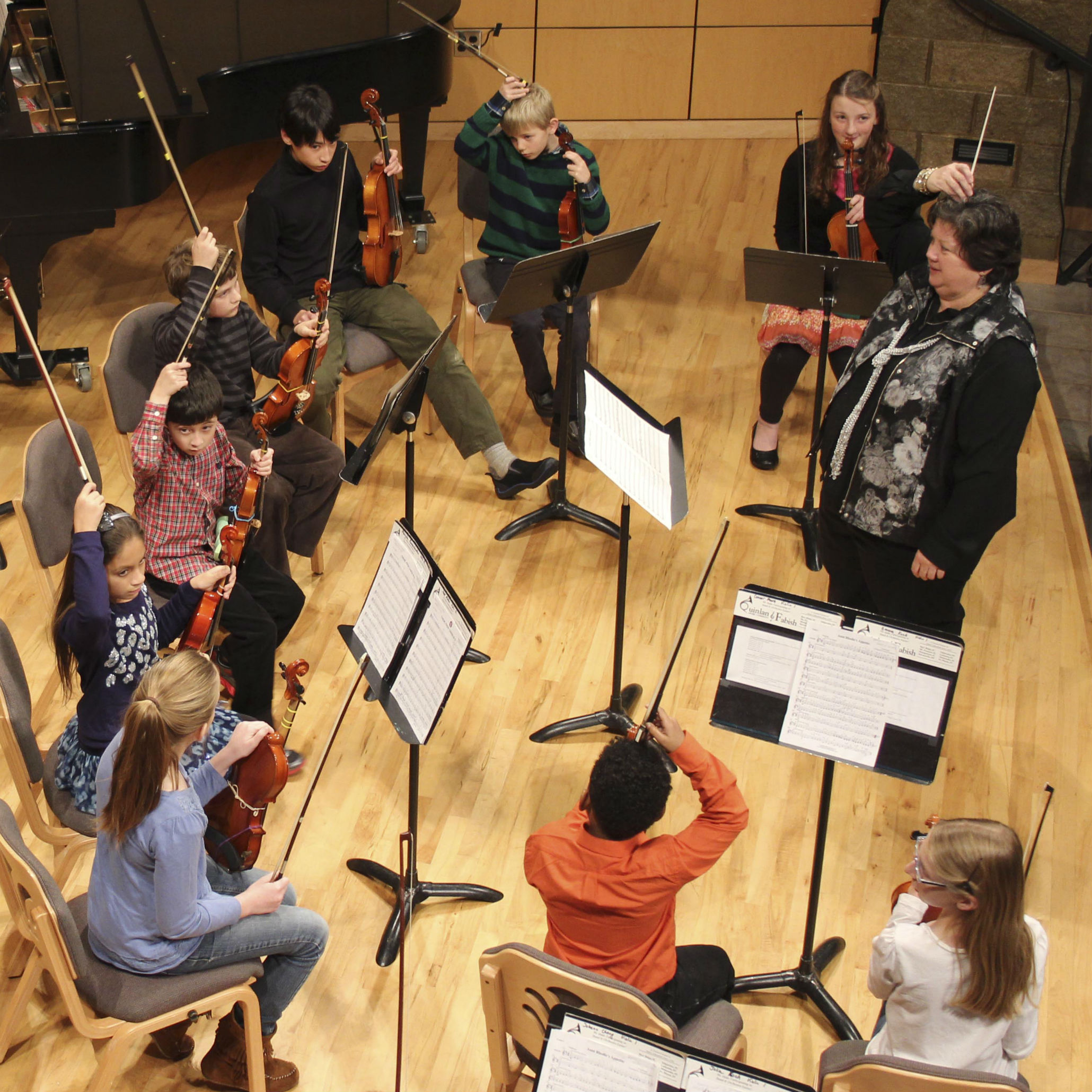 Rehearsals: Every other Monday from 5:30-6:30 p.m. in Music Center 100.
Fall 2016-17 rehearsal schedule: Aug. 29; Sat. Sept. 10 (10-11 am); Sept. 19; Oct. 3, 24; Tues. Nov. 8 (7-7:30 pm)
Fall Concert: Mon. November 14, 7:30 p.m., Sauder Concert Hall
Spring 2016-17 rehearsal schedule:  Jan. 30; Feb. 13; March 13; April 10, 24; May 8, 15
Spring Concert: Mon. May 22, 6:30 p.m., Rieth Recital Hall
Tuition:  $85. (If the student is also enrolled in private lessons through the CSA, a discounted rate of $55 is available.)
Start Date: Monday, August 22, 2016
Registration Deadline: Friday, August 19, 2016. (Registrations completed after this deadline will be subject to a $10 late fee.)
Questions?
Please contact director Rosalyn Troiano by phone (574) 535-7908 or email rrtroiano@goshen.edu.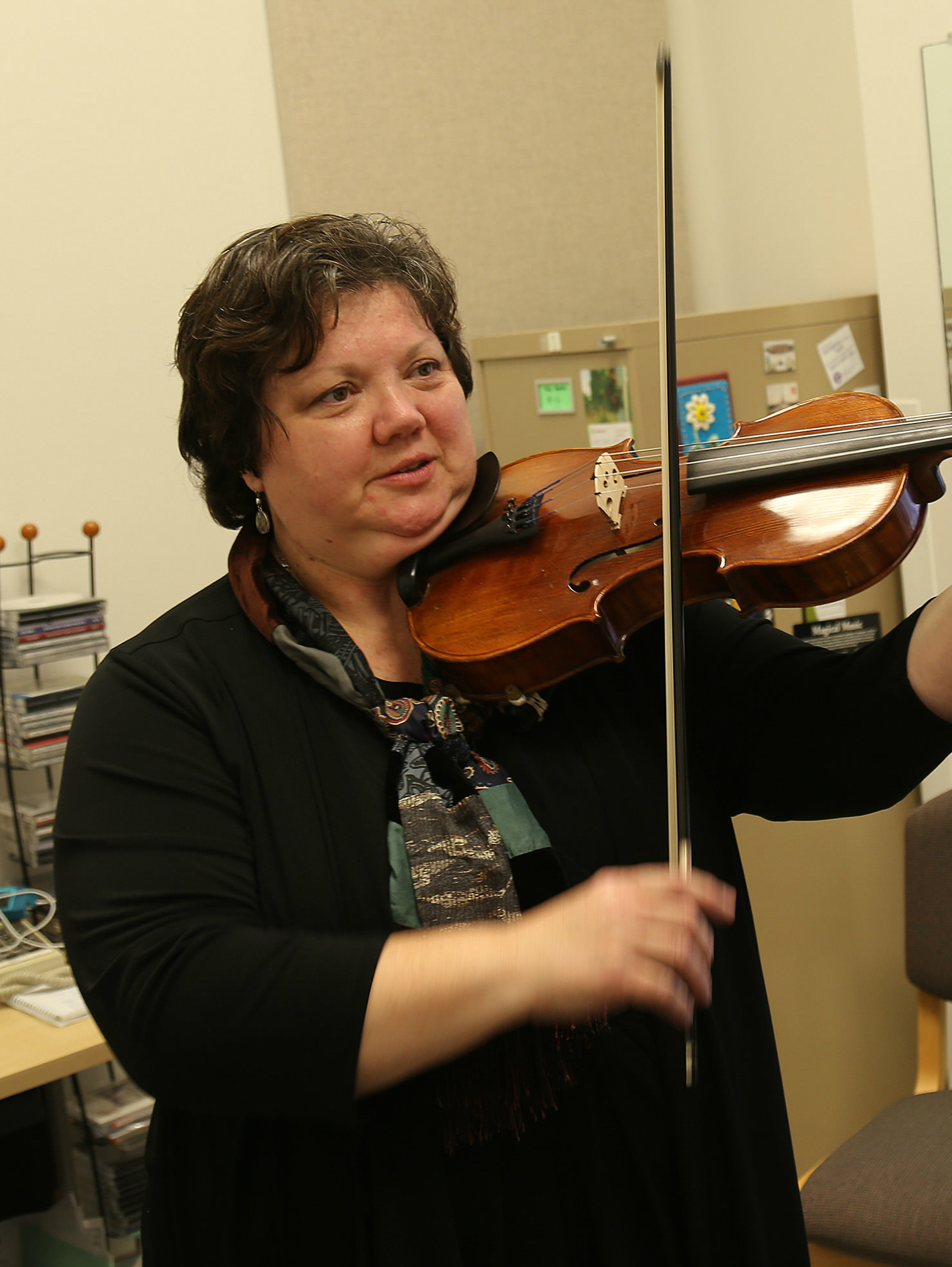 D.M.A. Eastman School of Music
Rosalyn Troiano has directed CSA's string program since 2004. Having worked as teaching assistant to Eastman professor of viola George Taylor, she currently serves as lead instructor of CSA's viola and violin students of all levels and ages, and directs the school's Allegro and Vivace string ensembles for beginning and intermediate players. A certified Suzuki instructor, Rosalyn also leads CSA's active Suzuki program in private and group instruction.