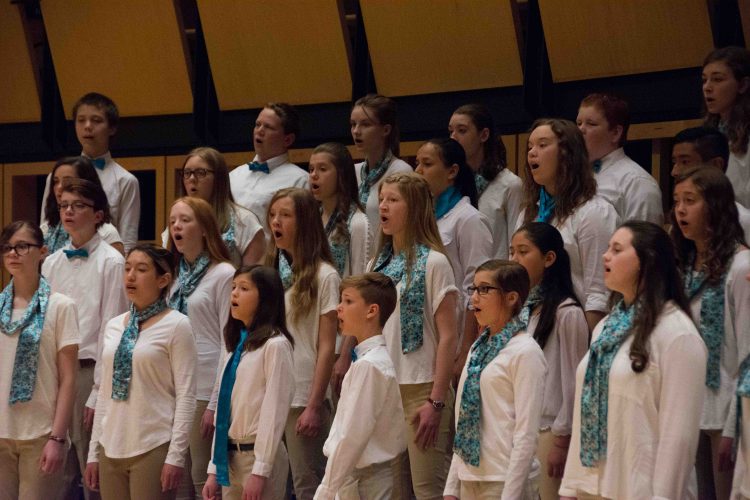 About Shout For Joy
Shout For Joy has been a fixture in the Goshen community for over four decades. This remarkable ensemble offers students the chance to perform on the phenomenal Sauder stage three times a year, including Goshen College's acclaimed Festival of Carols. Shout For Joy blends musical artistry with a supportive music education experience. Participants in grades 6-8 sing a variety of repertoire, often in multiple parts with a focus on good tone production and valuable musicianship skills. Shout For Joy and its director Sandy Hill offer students an unforgettable musical experience that will carry them far into the future!
More Information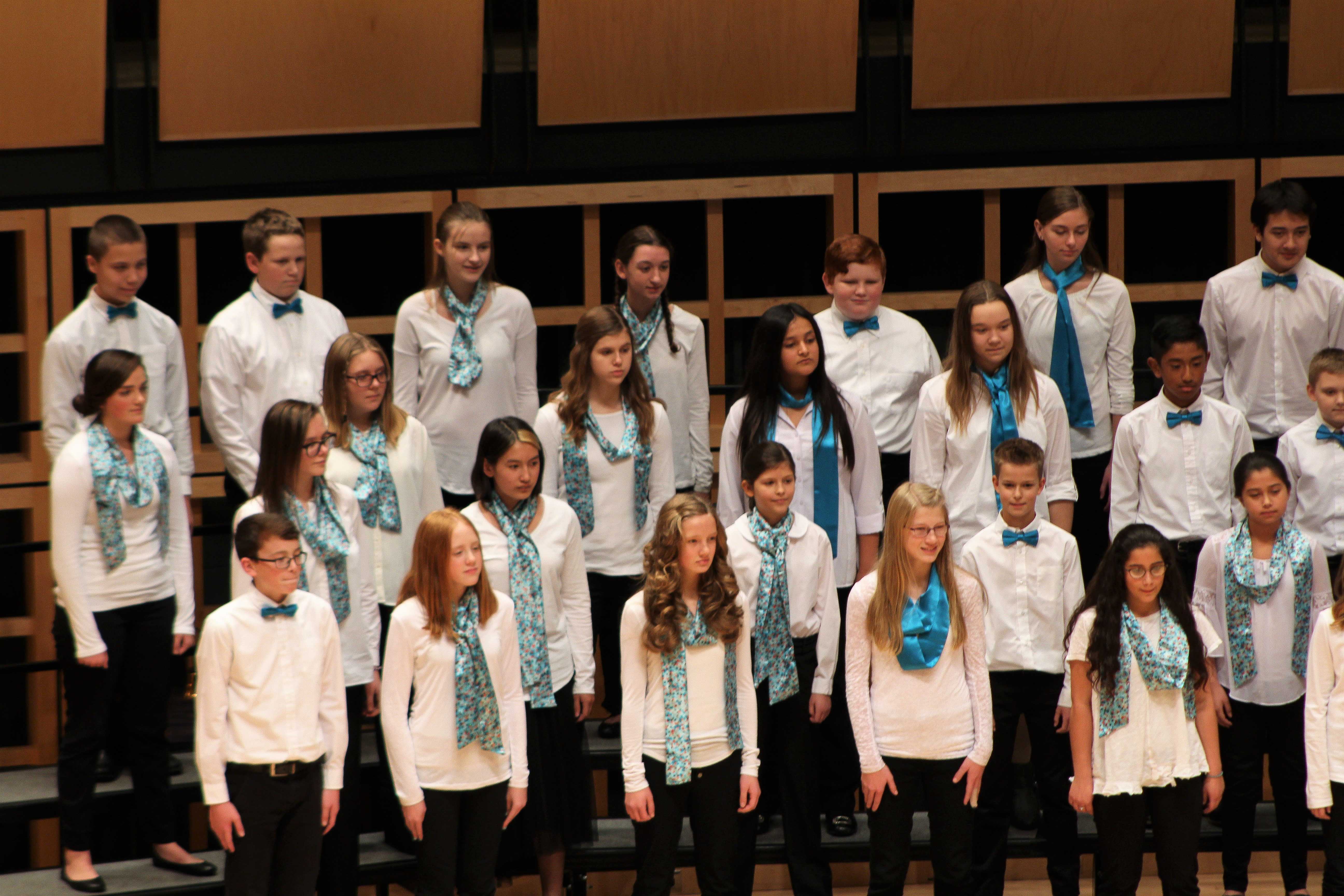 Age: For children in grades 6-8.
Rehearsals: Mondays from 7:00-8:15 p.m. starting Monday, August 29, 2022 (See full rehearsal schedule, performance expectations, concert attire)
Rehearsal Location: Goshen College Music Center – Choir Room, MC 153.
Cost: $100/semester. Financial aid available. 
2022-23 Performances
First Friday Performance: Friday, October 7, 2022, time TBD at 1st United Methodist Church, Goshen
Fall Concert: Sunday, November 13, 2022 at 4:00 pm in Sauder Concert Hall.
A Festival of Carols: Friday, December 2 and Saturday, December 3, 2022 at 7:30 pm; Sunday, December 4, 2022 at 4:00 pm.
Spring Concert: Sunday, May 7, 2023 at 4:00 pm in Sauder Concert Hall.
CSA Choir Auditions for the 2022-23 School Year
NOTE: Singers who have sung in any of our choirs previously do NOT need to re-audition this year! Auditions are only for singers who are new to our program.
In-Person Auditions
Please come to the Goshen College Music Center during any of the following time slots to audition in person. You do NOT need to schedule a time, just walk in!
Monday, August 15 6:30 – 8:00 p.m.
Monday, August 22 6:30 – 8:00 p.m.
AUDITION REQUIREMENTS:
Shout for Joy (grades 6-8): No need to prepare anything in advance, but singers are welcome to sing a song of their choice! Mrs. Hill will also check singers' vocal range.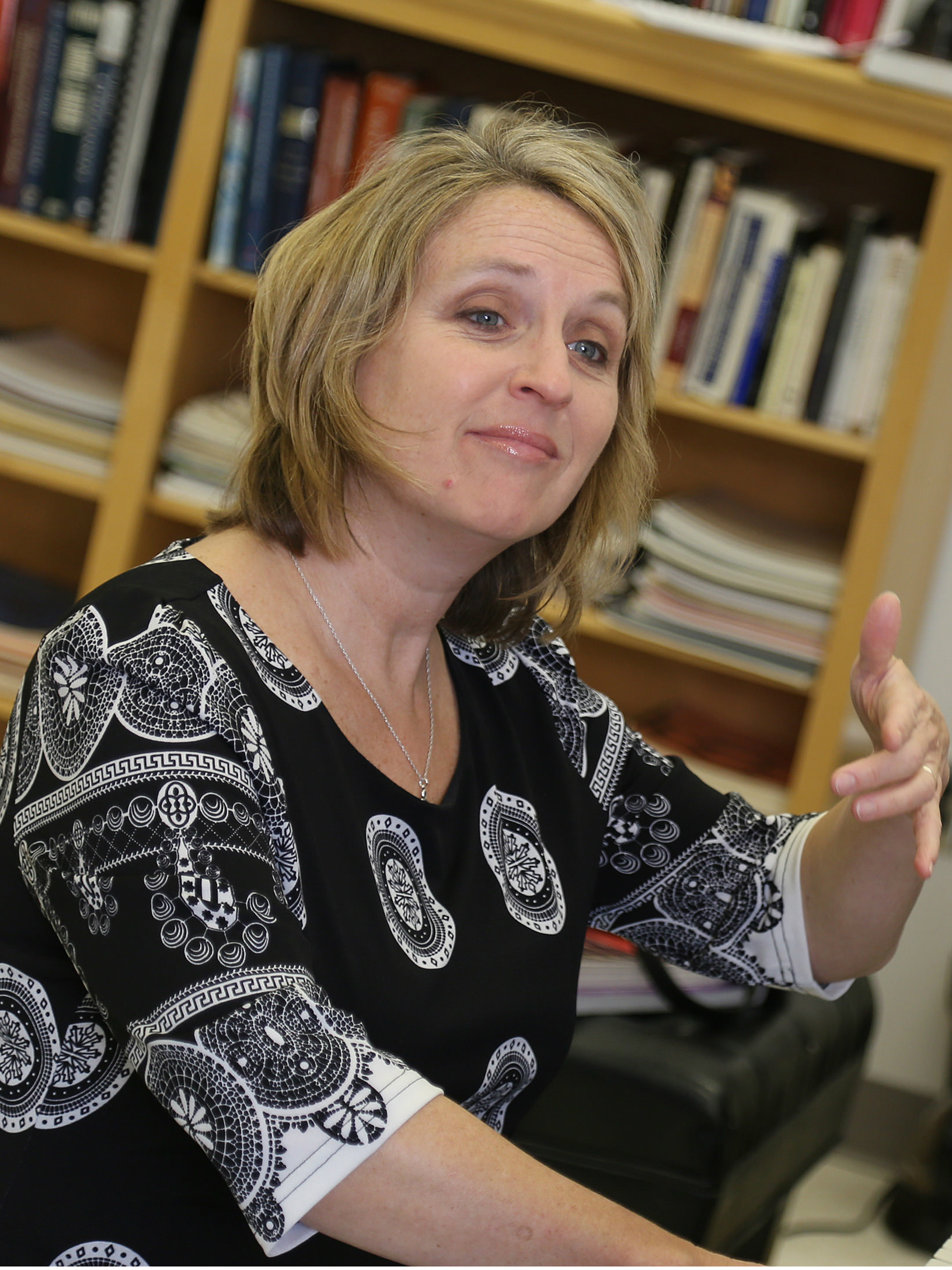 Shout for Joy director Sandy Hill holds a music education degree from the University of Wisconsin at Eau Claire and a master of music degree in vocal performance from the University of Texas at Austin. She has taught private vocal instruction in the Goshen community since moving here with her family in 1999, and before that at the Wausau (Wisc.) Conservatory of Music. She has performed on Wisconsin Public Radio's Live from the Elvehjem and has appeared in a variety of musical and operatic roles. She was chosen as an intern to participate in the National Association of Teachers of Singing Internship Program at Penn State University with master teacher Jean Westerman Gregg. Sandy has taught voice with the CSA since 2003 and has directed Shout for Joy since 2008. Shout for Joy has performed with the South Bend Symphony in Requiem of the Innocent by Jorge Muñiz and most recently with the Goshen High School choirs in John Rutter's Mass of the Children.